Hi and welcome to
Easy Peasy Lemon Squeezy
A place to inspire, share and talk everything kitchen with a side order of lifestyle and social ;)
Apple & Fruit loaf (thanks Freda)
Freda's apple & fruit loaf
Such a lovely fruit cake, Freda's apple & fruit loaf is a great cake for keeping in that cake tin!
And not just any old Apple Cake it's studded with dried fruit. You make an apple pulp 🙂
Ands you can freeze your apple pulp in batches too!
Freezing pulp when apples are plentiful means you can make this beautiful and easy lovely cake all year round.
Winning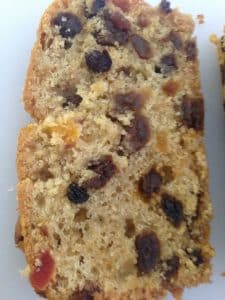 You know the time of year when apples are everywhere and this little beaut of a recipes helps to use up all those fallen apples.
Lovely Loaf
This lovely loaf couldn't be a more perfect cake, it's moist, easy and tasty!
Such a great way to use up those apples! Do you get many apples from your trees or from friends and neighbours?
I get loads! Or occasionally sometimes those fruit bowl ones, you know the ones that everyone is avoiding!
Well if you do and you don't know what to do with them here's the answer….
This recipe is so very popular – Pinterest loves it?! and I mean LOVES it!
It is a super old fashioned cake and so very very easy peasy to make.
I'm sure you'll make it time and time again! And it really does keeps so well in the cake tin I promise!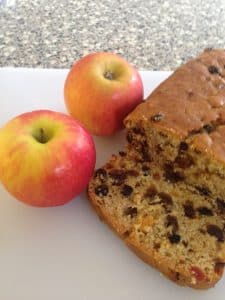 Changing up your Apple & Fruit Loaf?
You can try adding a little cinnamon if you like, it works well Or indeed allspice.
If you read the many many comments you'll see people have added many different things, such as almonds or cranberries.
Please don't be scared to add your extra things, but please let us know how they work out?
Together we learn
Eggless Apple & Fruit Loaf
Also I'd like to mention that this cake doesn't contain eggs, it's no a mistake.
Some people asked as they couldn't believe it. Trust me you don't need eggs in this recipe. Perfect if you have someone who can't eat eggs
You'll also notice how simple the ingredient list is. It's not a complicated recipe at all.
Plain and simple but oh so good. As they say sometimes simple is best 🙂
Serving your Apple & Fruit Loaf
Well clearly you can just slice a lovely big piece if the loaf and settle down with a cuppa. However why don't you try it buttered with a slice of cheese – yes really!
That's exactly what we do in the north, well my family and friends for sure!
Please don't knock it until you've tried it.
There is something so divine about the sweetness of the cake and the creamy saltiness of the cheese! A marriage made in heaven.
Do you eat fruit cake with cheese?
I dare you to try!
I have to thank Freda for Freda's Apple & Fruit loaf recipe! It's amazing!
Another Apple Cake
Have a go!
Please let me know what you think to Freda's loaf and if you love Apple Cakes have a look at my Apple & Honey one too, also really easy and really popular: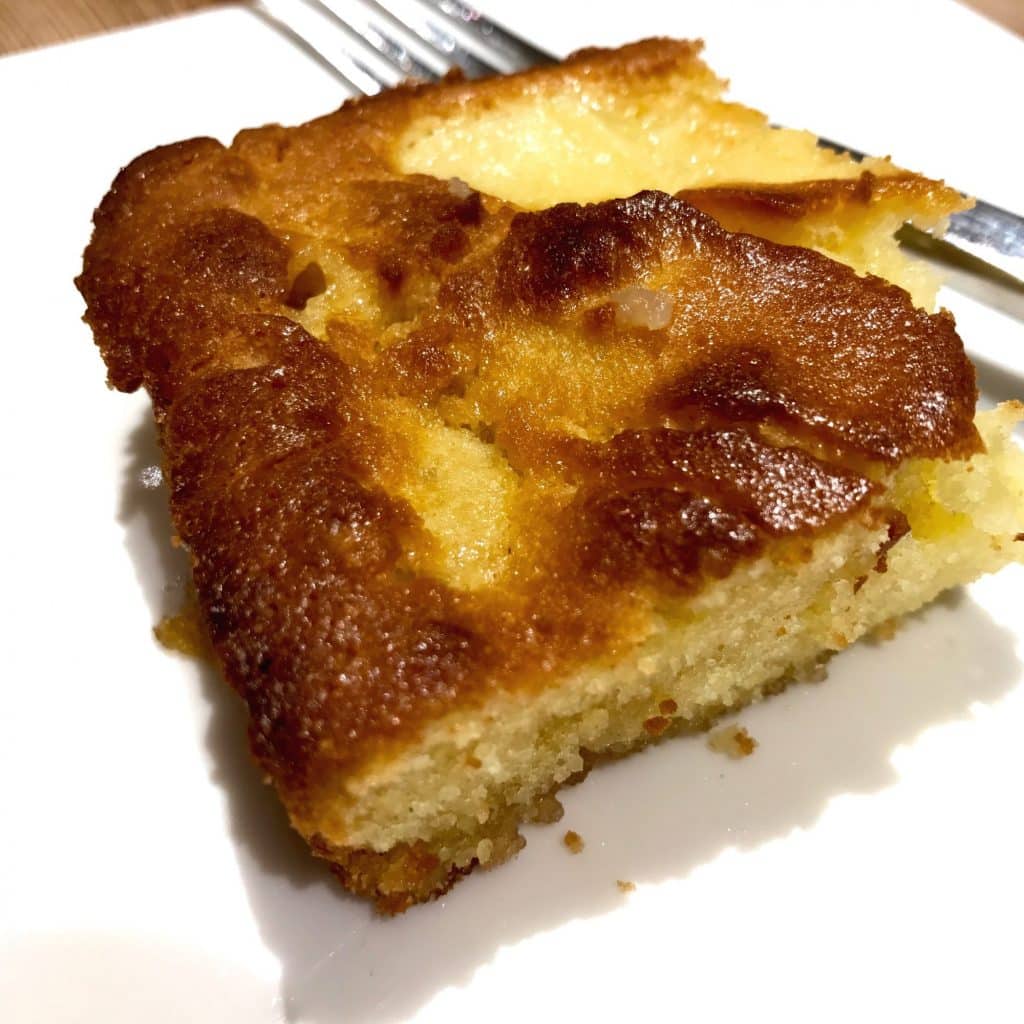 You'll love this Plum Bread!
Maybe you'd also lovely my Mums Lincolnshire Plum Loaf, we also serve this with a slice of cheese – look —>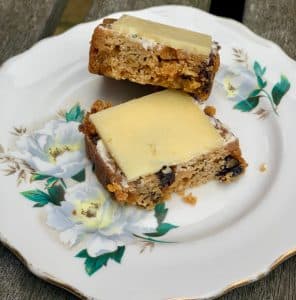 Loaf Liners?
Also before I forget, have you discovered loaf liners yet?
Oh they are fantastic, you can say 'bye' to trying to line a loaf tin!
I love them, so easy and you can find them in most supermarkets and they are not expensive either
Apple Cake fans
Please drop me a comment if you get a chance to try this wonderful loaf!
I do so love to hear form you and get your comments 🙂
Thanks Clare
Ingredients
12oz/340g Self Raising Flour
6oz/ 170g Sugar
6oz/170g Butter or margarine
12oz/340g Mixed Dried Fruit (whatever you like)
2-3 tbs Milk
1/2 pt of Softened Apple Pulp
Preparation Method
Apple Pulp
When there's a glut of apples or the ones that have gone off in the fruit bowl, peel, core and chop.
Place in a heavy bottomed pan with a splash of water, bring to a boil, stir and cover with a lid and turn down heat a little.
Simmer for approx. 20 minutes until soft.
You can do this anytime and pop in the freezer
Pre-heat oven Gas 4 / 180°c
Melt the butter/marge in a large saucepan
Add all the other ingredients and stir well
Pop into a greased and lined large loaf tin and bake for 1h 30 minutes (watch it though)
Ta Dah – That's it!!
Slice, butter and enjoy! Especially with a piece of cheese! Yes cheese   Cx