Hi and welcome to
Easy Peasy Lemon Squeezy
A place to inspire, share and talk everything kitchen with a side order of lifestyle and social ;)
1
Banana Loaf with Dates and Walnuts
Jane's Banana Loaf with Dates and Walnuts
Jane's Banana loaf with Dates and Walnuts, good fuel for Marathon training apparently.
Delicious, moist and reasonably healthy and perfect for using up those bananas 'on the turn' in the fruit bowl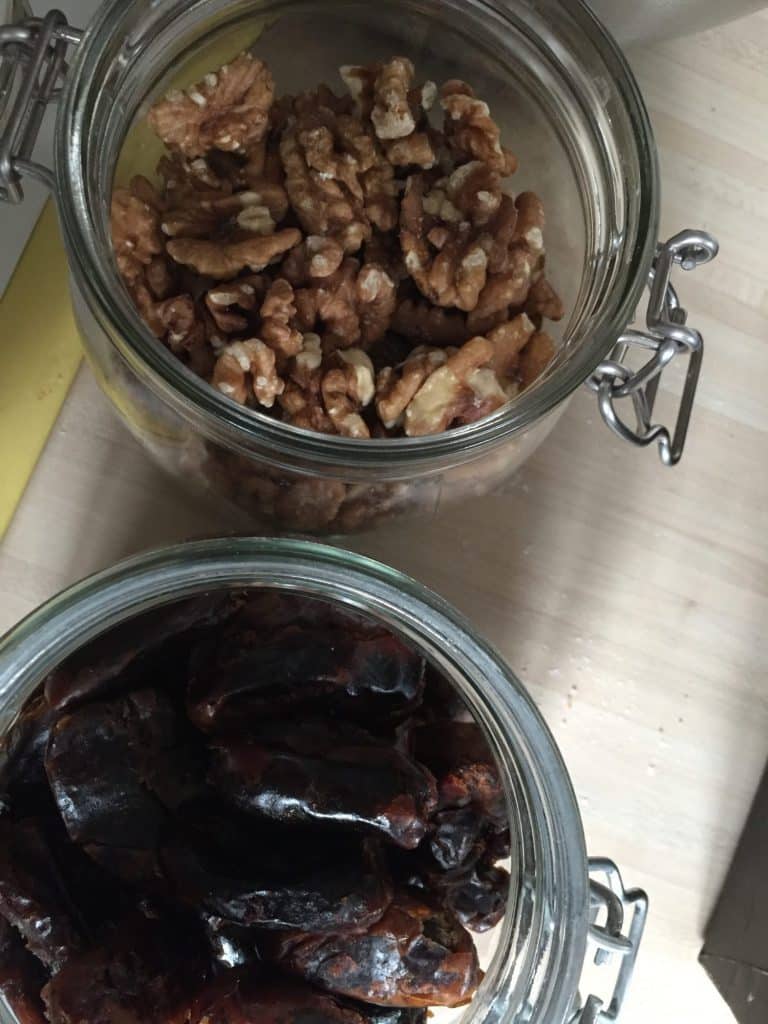 However even if there is no sign of marathon training (ha ha) it can also be immensely enjoyable with your feet up, a good book and a cuppa 🙂
(I wasn't built to run, walk yes, run noooooo!) but I still eat this Banana Date and Walnut Loaf!
Date & Walnut Loaf – Traditionally
Date and walnut loaf (without the Bananas) is a traditional bread eaten in Britain and is made using dates and walnuts.
It is quite often made with treacle or tea to give it a dark brown colour.
Apparently traditionally from Scotland, date and walnut loaf is still enjoyed in many tea rooms around the country.
So my recipe – Is it a Banana Date and walnut cake? Well maybe I guess it's that too.
But when I think of a 'cake' I always expect it to come with icing and I guess I think it'll be round?
But I love a loaf cake
Banana Loaf with Dates and Walnuts
This lovely recipe doesn't need icing at all and it has added bananas!
It's perfect just the way it is
Banana Loaf with Dates and Walnuts
This loaf cake recipe is perfect for using up those brown over ripened fruit bowl bananas! You know the ones I mean, those that lurk brownish in the bowl and are avoided by all!
I also found out something really interesting!
Did you know that bananas are the UK's no 1 fruit?
Well they are and they have lots of health benefits! The BBC website has a great article maybe give it a read?!
The kids and the adults seem to love this Banana Date and Walnut Cake too, now that's a result.
So why not make a loaf and stick it in the cake tin, wonderful!
So thanks Jane – what a super cake! You can leave the walnuts out if you prefer?
Oh and maybe whack a half banana on the top before you bake and be all fancy? It does look super cute too
I'm thinking of sharing a banana bread recipe too. I guess this is more banana cake – but it's oh so very good!
Also super super easy and I'd say fail-safe
Loaf Liners for your Banana Loaf Cakes?
Also before I forget, have you discovered loaf liners yet?
Oh they are fantastic, you can say 'bye' to trying to line a loaf tin!
I love them, so easy and you can find them in most supermarkets and they are not expensive either, amazing!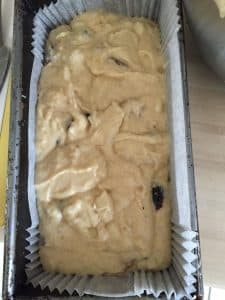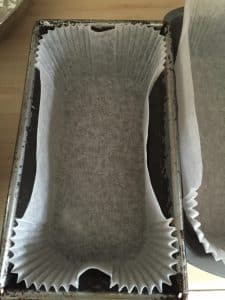 Kitchen Kit
You lovely peeps have started to ask me about kitchen kit.
Well you need to know I use the KitchenAid stand mixer!
It's quite an investment HOWEVER I love it and I know I will have it for life. I see it as my essential piece of kit.
I also have lots of the attachments which I can talk about soon in another post Especially the pasta attachment!
Personally I believe this is the best stand mixer on the planet – but that's just my view!
Anyway please have a go at Jane's Banana, Date and Walnut Loaf and let me know how you get on, please leave me a comment below, I love your comments
Other tasty morsels
If you like this recipe I think you might like these Blueberry and Lemon Muffins too – Just saying! 🙂 See how good they look!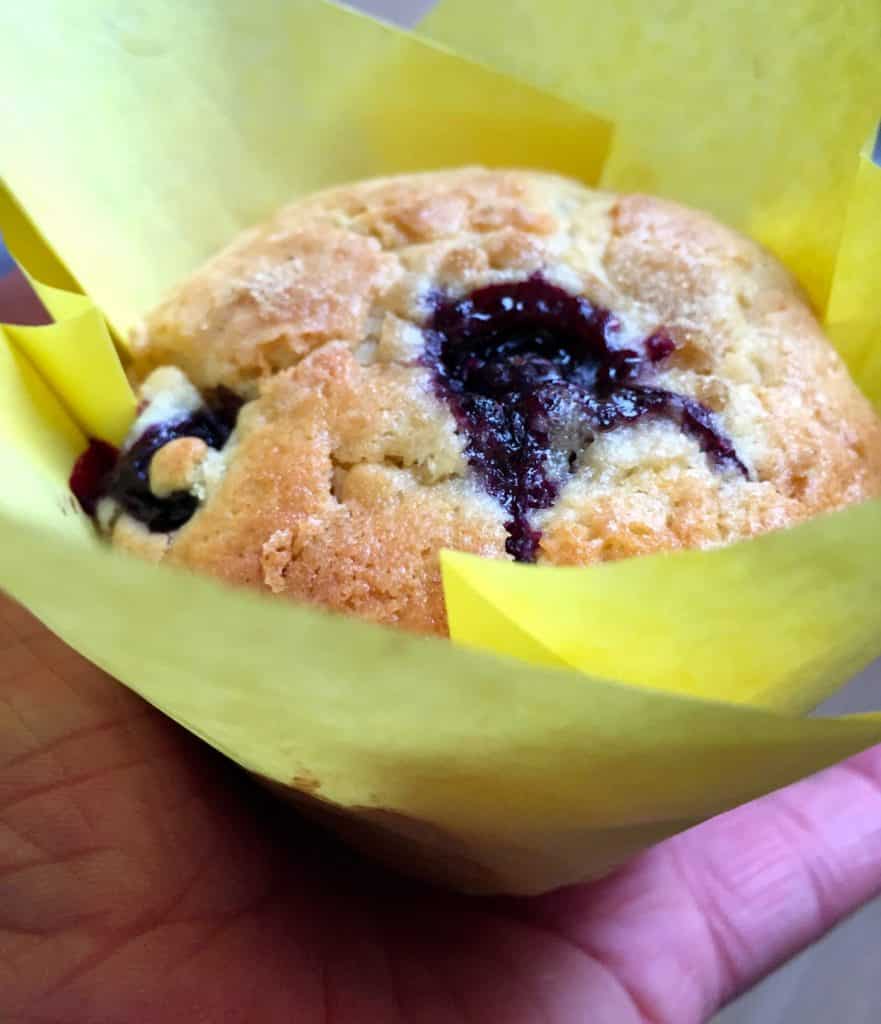 Another Loaf Cake
or how about this lovely Easy Ginger Loaf, with an amazingly zingy lemon icing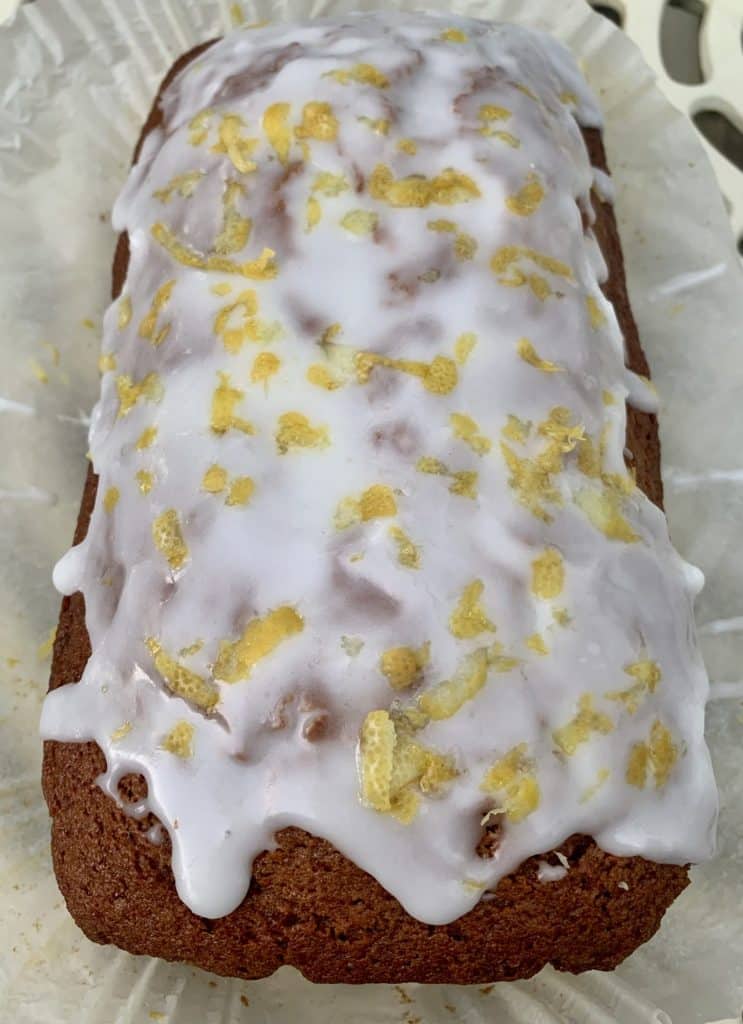 Many Thanks Clare
(NOT Sponsored) however This content does use a referral link. Read our disclosure policy for more info.
Ingredients
225g self raising flour
1/4 teaspoon bicarbonate of soda
1/2 teaspoon salt
75g butter
1 egg
150g caster sugar
2 ripe bananas (about 350g)
50g walnut halves or pieces
50g of pitted dates
Preparation Method
Heat oven to 190C / Gas5
Grease and line a loaf tin (1 lb about 9″ x 5″) – use a loaf liner EPLS 🙂
Sieve flour, bicarbonate and salt into large bowl
Rub in the butter then stir in sugar and egg. It will be a bit dry and look like a crumble mix
Mash bananas. Beat into cake mix and add nuts and dates
Spoon into prepared tin
Bake for 20 mins at 190C /Gas5 then turn down oven to 180C/Gas4  and bake for another 20 mins or until a skewer stuck into the middle comes out clean
Removed from the oven and leave to cool in tin for at least 20 minutes
If you want to decorate it just melt a spoon of apricot conserve, jam or glaze in the microwave.
Brush on and decorate with banana chips or walnuts