Hi and welcome to
Easy Peasy Lemon Squeezy
A place to inspire, share and talk everything kitchen with a side order of lifestyle and social ;)
Easy Ginger Loaf Cake
Easy Ginger Loaf Cake – it's a beauty!
I thought it about time that we had a new traditional cake on the website. So I decided, with your help, to make a Ginger Loaf cake!
Mine Ginger Loaf is a lighter cake – it's not the sticky dark type.
I cannot tell you how chuffed I am with this cake – it's a total babe!
It's a gorgeous spicy golden cake – mmmm
I quite like making loaf cakes (rather than round cakes) as I think it's easier to handle and cut and always looks so pretty and neat
This one has a mixture of ginger and cinnamon as spices. And it delivers a lovely mild ginger flavour, warming and comforting.
The simple lemon icing just adds to the treat.
Ginger and lemon seem to go so well together.
Please try it with the icing it's so good
A little about ginger
So first a little about ginger
It is widely know that ginger has many health benefits. Look it up it's incredible.
However blains such as, anti-inflammatory, can treat many forms of nausea, lower blood sugars, and help with menstral pain.
There are so so many more benefits
So it makes sense to eat ginger cake yes?
How to make Ginger Cake?
It really is so very easy
You simply mix your dry ingredients together, melt your butter and syrup over hot water.
Then simply add an egg the butter and syrup mixture and mix.
Boom that simple!
Full method is detailed below – but I want you to know how easy it is:

Loaf Liners for loaf cakes? Are they good?
Also before I forget, have you discovered loaf liners yet?
Oh they are fantastic, you can say 'bye' to trying to line a loaf tin
I love them, so easy and you can find them in most supermarkets and they are not expensive either

Look at this beautiful Easy Ginger Loaf Cake
Just look at this beauty – it's fail safe, every flipping time

The Ginger Cake Lemon Icing
This simple Lemon icing is delicious with the ginger cake – trust me – amazing!!
You don't technically have to have the icing but it is special with it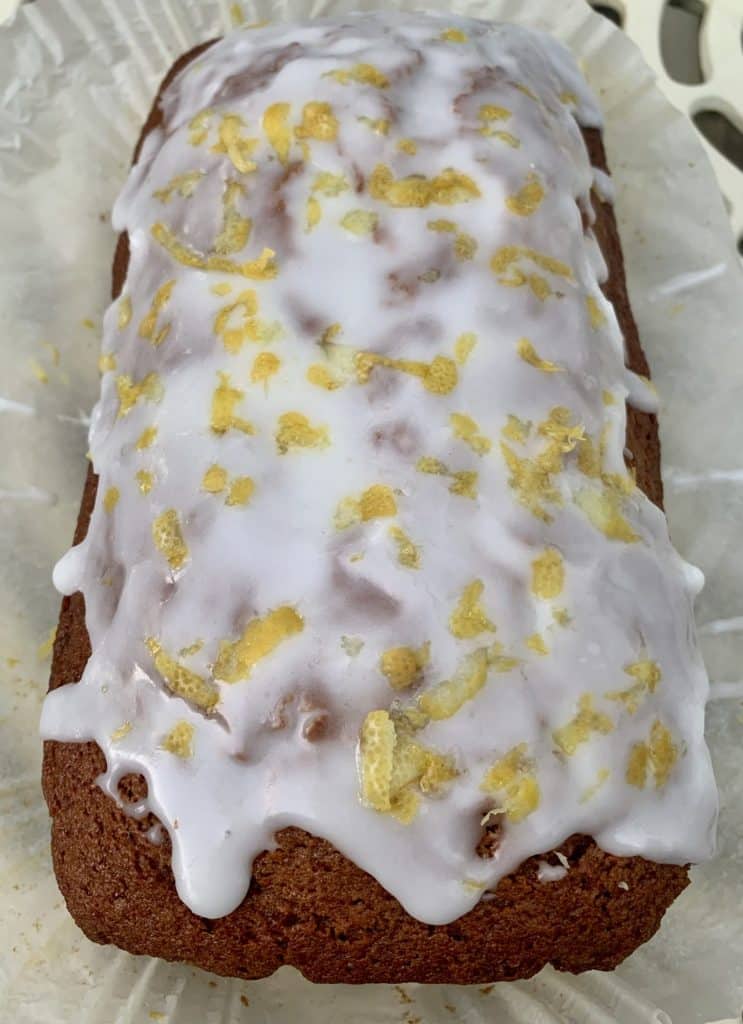 Just a few pointers about Loaf Cakes, not just ginger ones
And please remember if you like this cake I have so many more I'm sure you'll love.
Freda's Apple & Fruit Loaf is really very popular, as is my Lemon Drizzle Cake!
Oh and let's not forget my Mum Easy Christmas Cake another classic and a must try for Christmas.
Oh and this one is a beaut!! Banana, date & walnut loaf
Gosh can you tell I love baking and especially the good old classics!!
They are classic for a reason…… they stand the test of time
Oh and here's my Coffee Cake too 🙂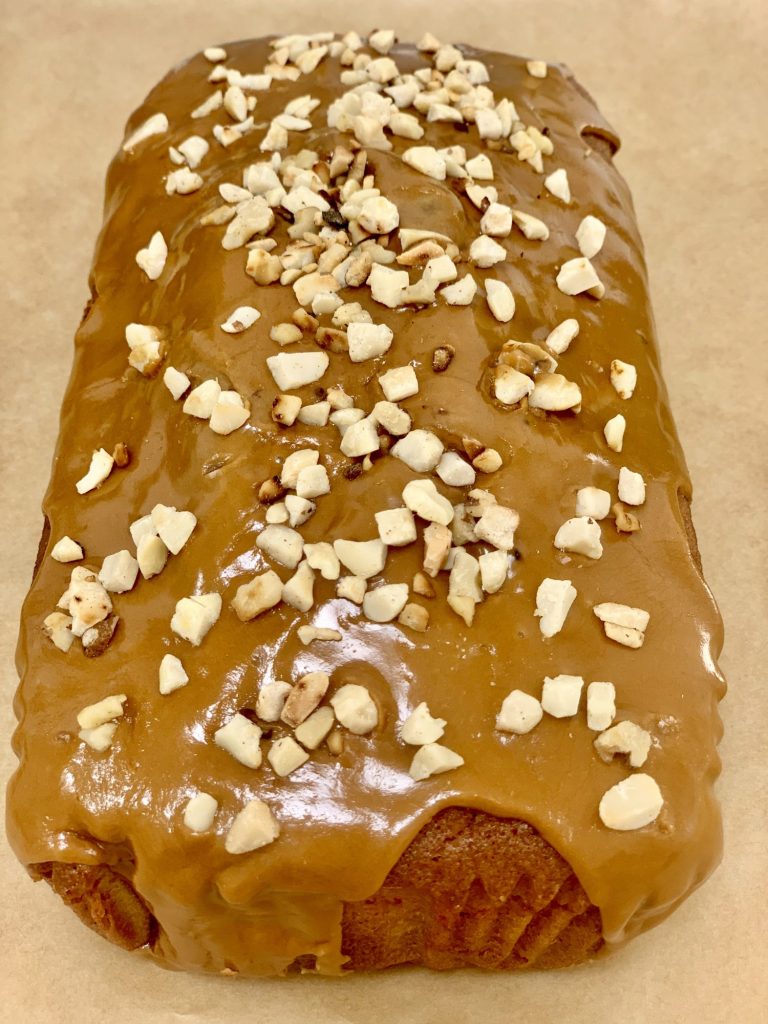 Thanks Cx
Ingredients
Cake
225g Plain Flour
50g Golden caster Sugar
1/2 Teaspoon Bicarbonate of Soda
2 Teaspoons Ground Ginger
1 Teaspoon Ground Cinnamon
125g Butter
250g Golden Syrup
1 egg
75ml milk
Icing
75g Icing Sugar
4-5 teaspoons Lemon Juice
Grated zest of 1 lemon
Preparation Method
Preheat your oven to 150C fan /300F / Gas 2
Grease and line a 2llb loaf tin or use a loaf liner
Mix your dry ingredients together in a bowl, flour, sugar, Bicarb of Soda, ginger and cinnamon
Melt your butter with your golden syrup in a bowl over a pan of hot water
Once your butter has melted in the syrup,  add half of this mix to your flour and mix well
Then add the egg and beat
Followed by the remainder of the butter syrup mix. Stir it really well
Finally add your milk and mix
Pour your mix into your lined or greased loaf tin and bake in the centre of your oven for approx 60 minutes
Once golden brown and firm to touch remove from the oven and tin and cool on a cooling rack
When your loaf is cold. Simply mix your icing sugar with lemon juice to using a spoon stir until smooth
Pour the icing over the cake, use a teaspoon to spread a little
Finally sprinkle with your grated lemon zest