Hi and welcome to
Easy Peasy Lemon Squeezy
A place to inspire, share and talk everything kitchen with a side order of lifestyle and social ;)
Simple Madeira Cake – Iced
Madeira Cake Recipe
Simple times call for simple cakes. This Madeira Cake is just that, plain, simple and delicious and so so easy!
I think sometimes we all get a bit carried away with weird and tacky/wacky flavours and difficult cakes.
Well let me tell you it doesn't get much simpler than a basic Madeira cake with a simple icing
Just look at it – and it's flipping delicious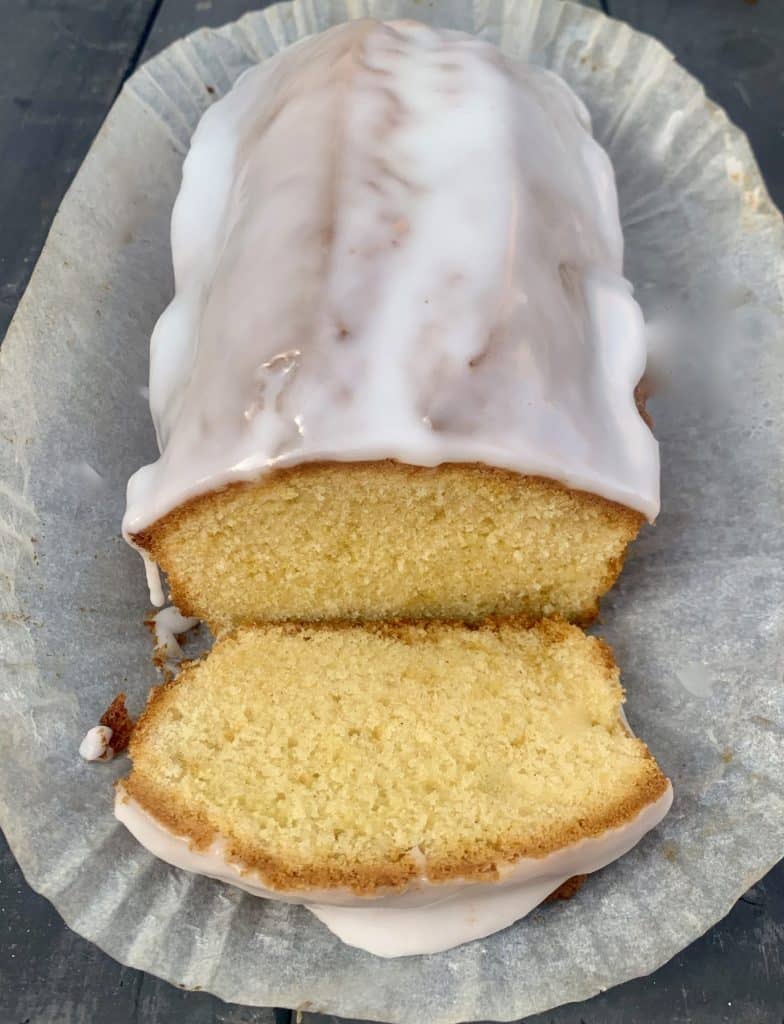 Why is it called a Madeira Cake?
So why is this cake called a Madeira Cake?
Well according to Wikapedia
It is a rich sponge cake that, contrary to its name, does not include Madeira.
Nor did it originate from the Madeira Islands.
Historically, it was a popular cake to serve alongside glasses of the fortified wine in the 19th century in England.
And if you do decide to have a go at my Madeira Cake recipe then please drop me a note below the recipe, I love to hear your comments.
When people try or make something using the recipes I create and LOVE it, my heart is filled with tremendous joy.
I can't quite explain why?
What flavour is Madeira Cake?
People often ask what's the flavour of a Maderia Cake?
Well, a Madeira cake is traditionally flavoured with lemon, but not too much. My recipe has the zest only of one lemon
This is why the cake is so simple, quite plain with butteriness and sweetness and the lemon at this small level just cuts the sweetness a little
Maderia Cake Ingredients
All really simple ingredient and you're probably got then in your store cupboard and fridge
Butter
Caster sugar
Eggs
Vanilla extract
Grated zest of 1 lemon
Self raising flour
Baking powder
Milk
Full quantities are on the recipe card at the bottom of this post
How to make a Madeira Cake
It really is a super simple cake to make, very traditional – here's your step by step Maderia cake recipe
Step by step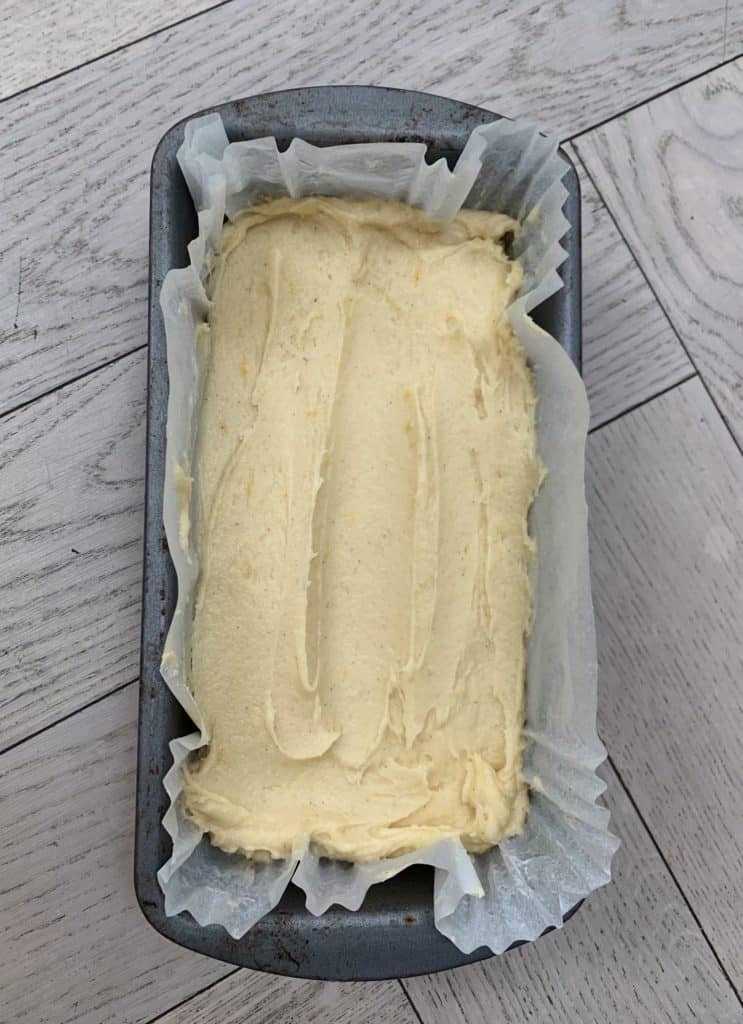 Just look at the baked Maderia Cake
It should have a crack alone the top post baking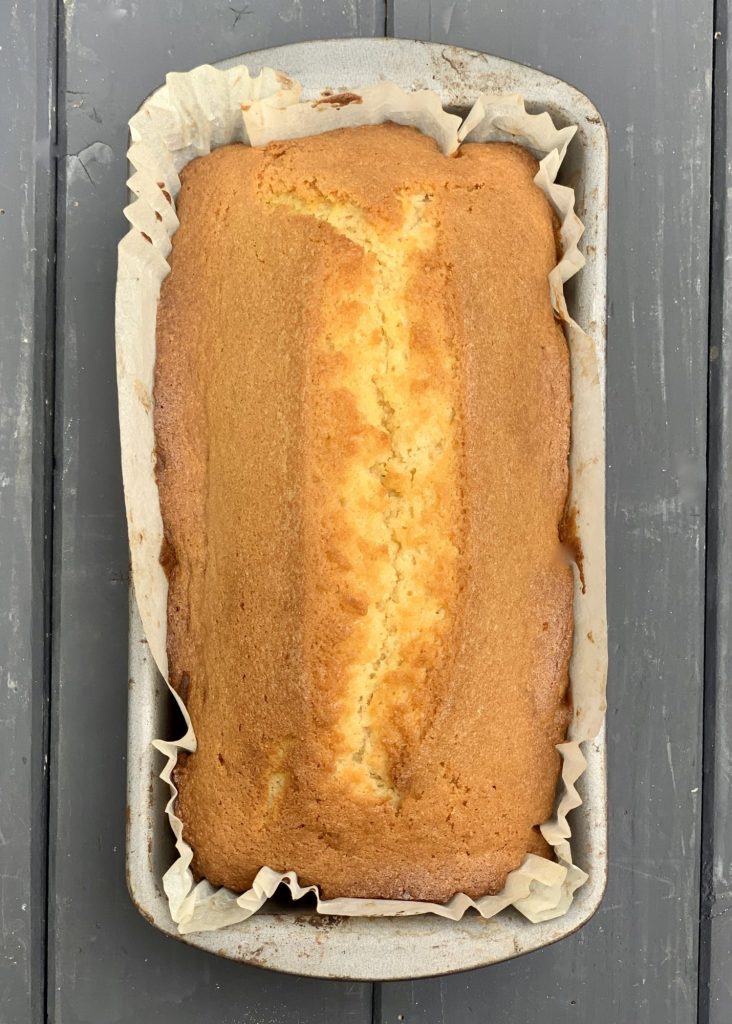 Can I make this Madeira Cake without an electric whisk?
Using an electric whisk or Stand Mixer to cream the butter and sugar together is fantastic and really quick.
When you then add the eggs it's super as it gets the job done quickly and incorporates lots and lots of air.
However, it can obviously be made using a wooden spoon too.
It might take a little longer and it'll just take a little more elbow grease.
But think of those lovely toned arms
Iced Madeira Cake – yum
You don't have to, but I think this cake is really good with a simple icing sugar and water icing
It's so easy to make and no faffing with fancy icing
Just pour and use a knife to spread! Easy Peasy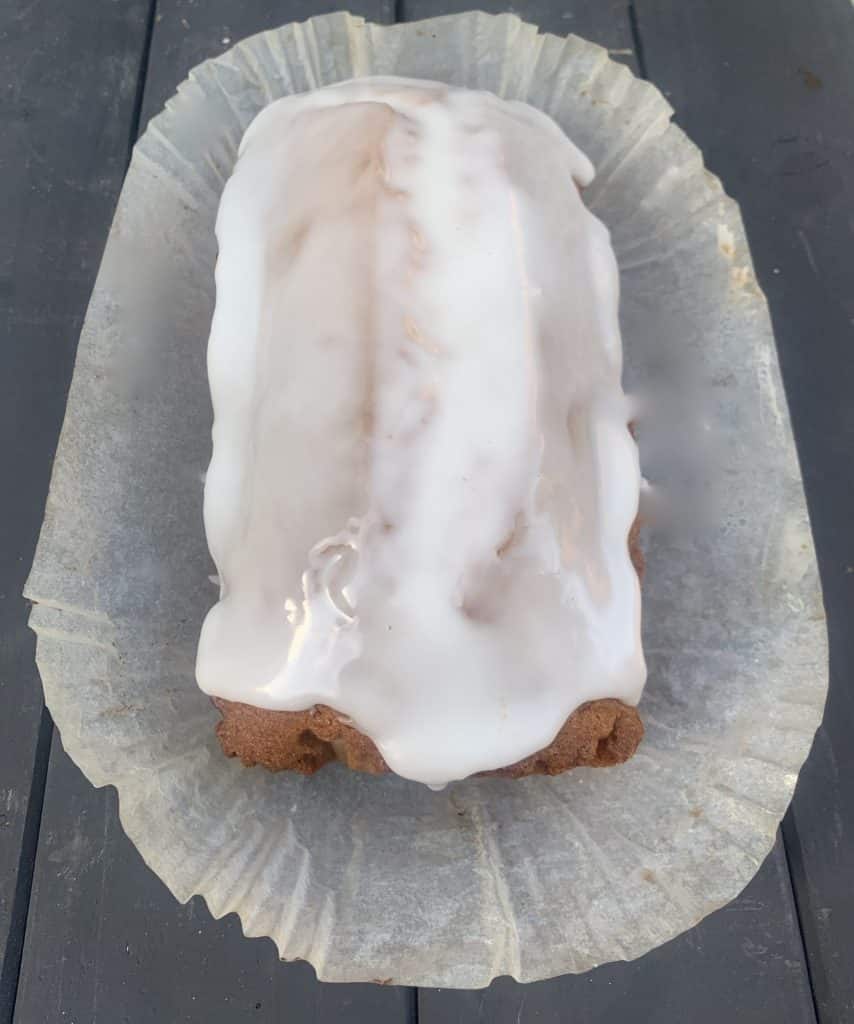 Fancy Maderia Cakes
If you'd like to fancy your plain cake up a little
You could cut it down the middle and add a vanilla buttercream, it also makes the cake a more 'moist' eat
It's perfect plain, but also lovely split and filled with butter cream – yum
Other Madeira Cakes, namely Cherry Madeira
Look at those cherries 🙂 flipping lovely

My Cherry Madeira Cake recipe is a perfect I promise, soft, moist and delicious cake
It's so good and it's one of my personal favourites!
It's also super popular on the website
Loaf Cakes not just Maderia cakes
I have a lot of loaf cakes on Easy Peasy lemon Squeezy, have a look around
I also have a lot of classics
My Easy Ginger Loaf Cake is also very popular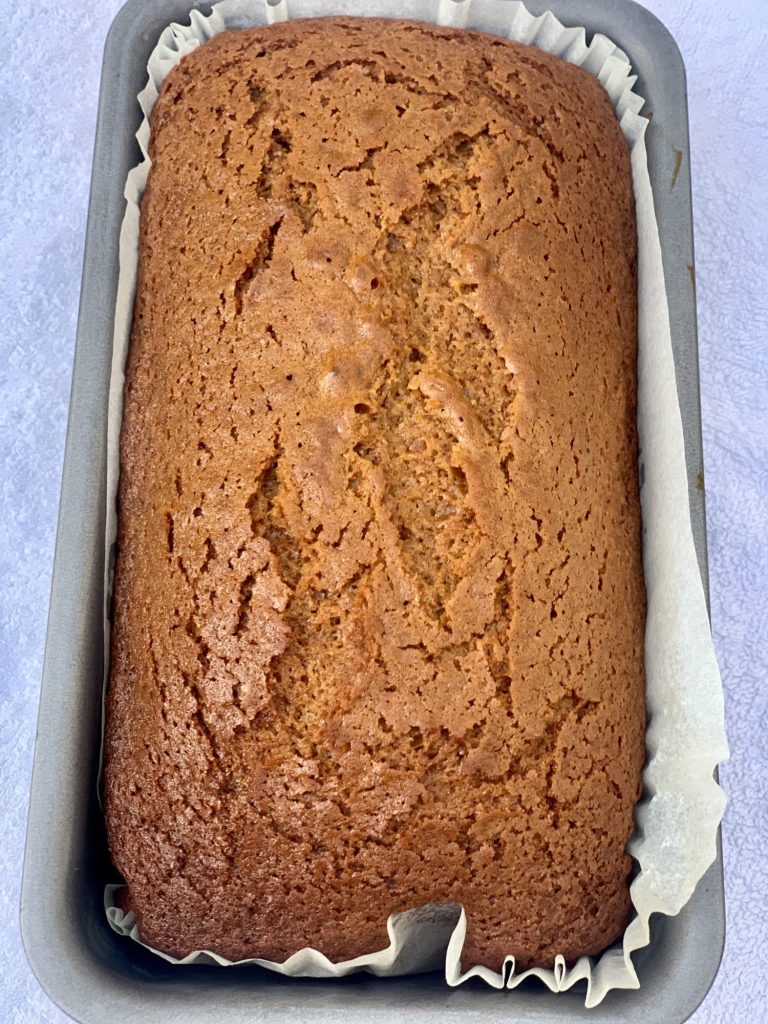 So let's have some fun and get baking
Please let me know if you bake this cake or any of my cakes for that matter and let me know what you think
I'd love that
Big love as always, Clare x
Ingredients
175g butter, at room temp
175g caster sugar
3 large Eggs
1 teaspoon vanilla extract
Grated zest of 1 lemon
220g self raising flour
1 teaspoon baking powder
2 tablespoons milk
Preparation Method
Double the mix for 2 – one will never be enough…..
Pre-Heat the oven to Gas 4 / 180C
Grease and line a 2lb / 900g loaf tin – I use those loaf liners they are fantastic
Cream your butter and sugar until light and fluffy.
Add one egg at a time beating well, don't worry if it curdles a little just keep mixing and add a tablespoon of the flour. Then add the vanilla extract and grated lemon zest and beat
Finally add  the baking powder and flour, mix well
Finally add the two tablespoons milk to slacken the mix and stir
Spoon the mix into tin, smooth top and bake on the middle shelf for approx. 50-60 Minutes  – watch the top make sure it doesn't burn – if it browns too quickly pop a piece of foil loosely over the top
Test with a skewer – if it comes out clean it's baked
Remove from oven and cool on a wire rack!
To make the icing pop your icing sugar into a small bowl add the water and mix to a smooth icing Pour your icing over the cake using a knife to spread it over the top
Slice and enjoy