Hi and welcome to
Easy Peasy Lemon Squeezy
A place to inspire, share and talk everything kitchen with a side order of lifestyle and social ;)
Lamb Biryani – easy!
Easy Lamb Biryani
So you have loads of left-over lamb? Try this lovely quick and simple Lamb Biryani recipe – yum.
I usually have loads left after Easter, as that's often the time I do a WHOLE Leg of lamb.
Or maybe after that Sunday roast and you realise you have enough left over lamb to make another lovely meal! Well fret ye not!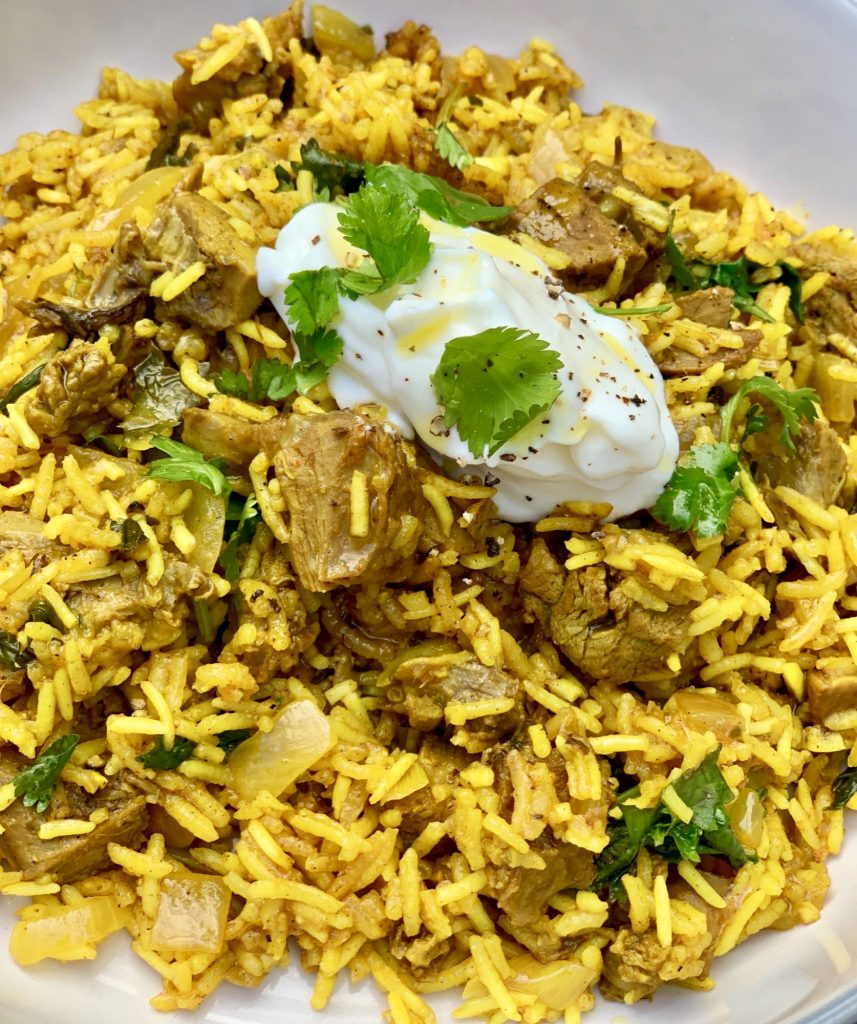 Biryani, I guess it's the paella of Indian food
Traditionally, it's baked in a clay pot for hours, but my easy one-pot wonder allows you to create this tasty dinner at speed!
And it's super super easy. You can substitute the lamb for chicken if you like, but I love to make it with moist tasty lamb
For me it works sooooo well with lamb, I also add mushrooms in my recipe as I think its perfect.
Not that traditional I know, but hey why not? For me it's whatever works
To Cook your Biryani
I make mine all in one large casserole dish.
I use a Le Cruset dish and fry off on the top of the hob and then just bang it in the oven, jobs a good 'un!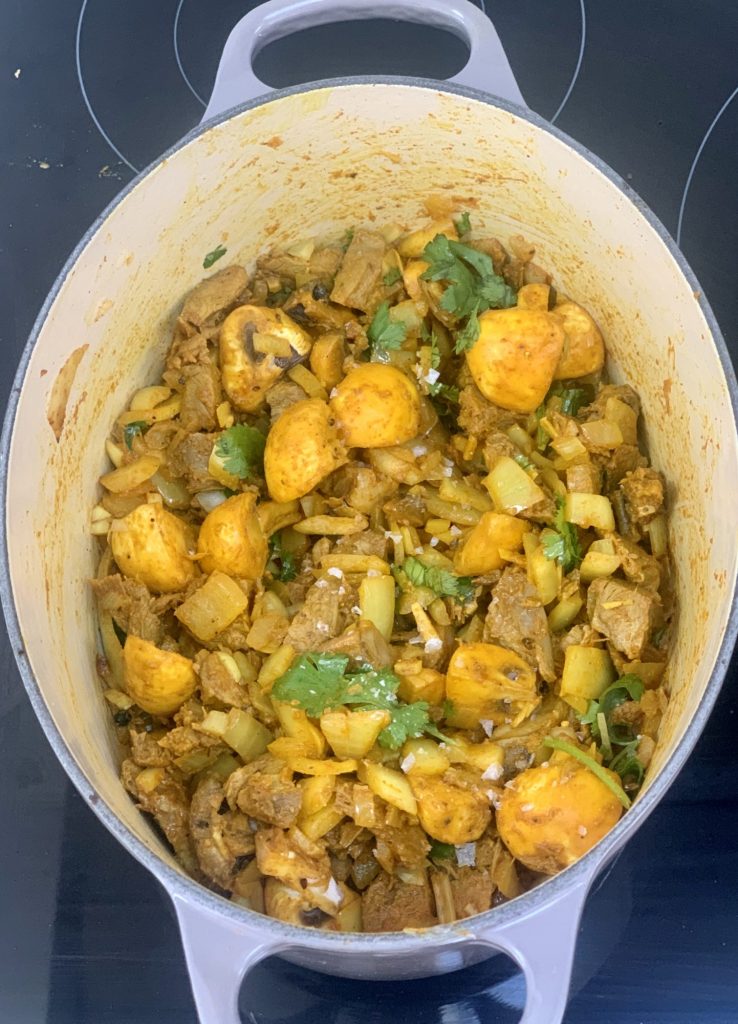 One pot wonder
I'm all about easy one pot wonders! It really is so very easy. So create your very own show stopper when you lift the lid at the dinner table 🙂
After frying of your spices, lamb, mushrooms & onions. You simply add your rice and stock and bang it in the oven!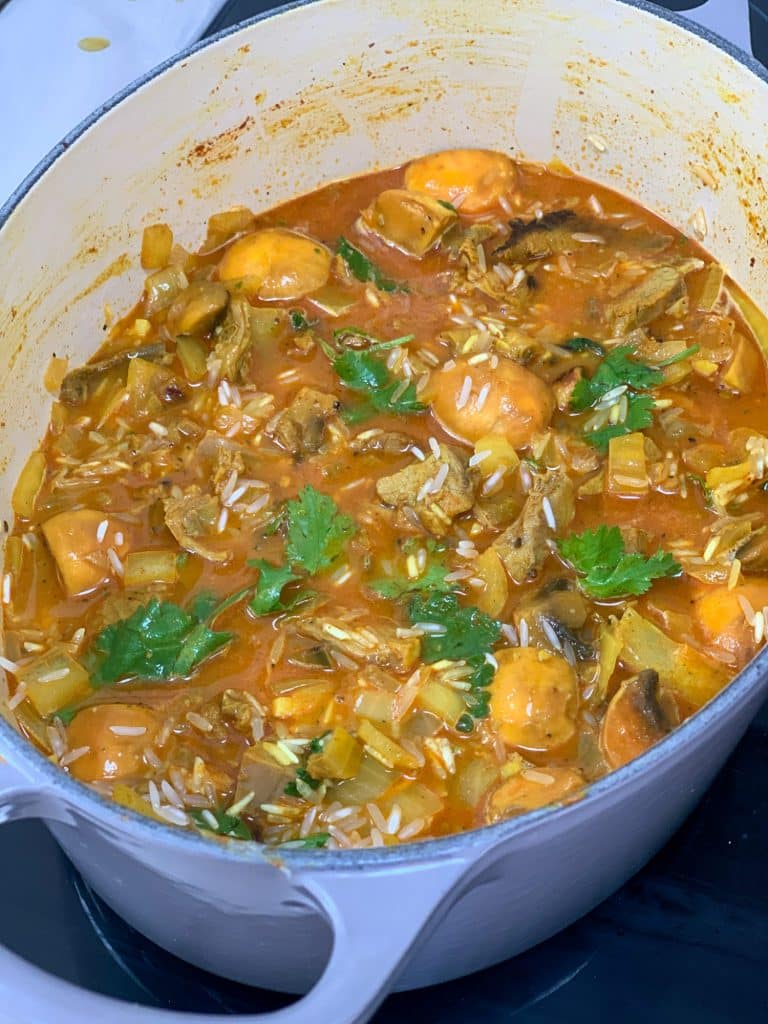 Remove from the Oven
Remove from the oven – give it a stir, pop the lid back on and leave for 10 minutes and viola there you go!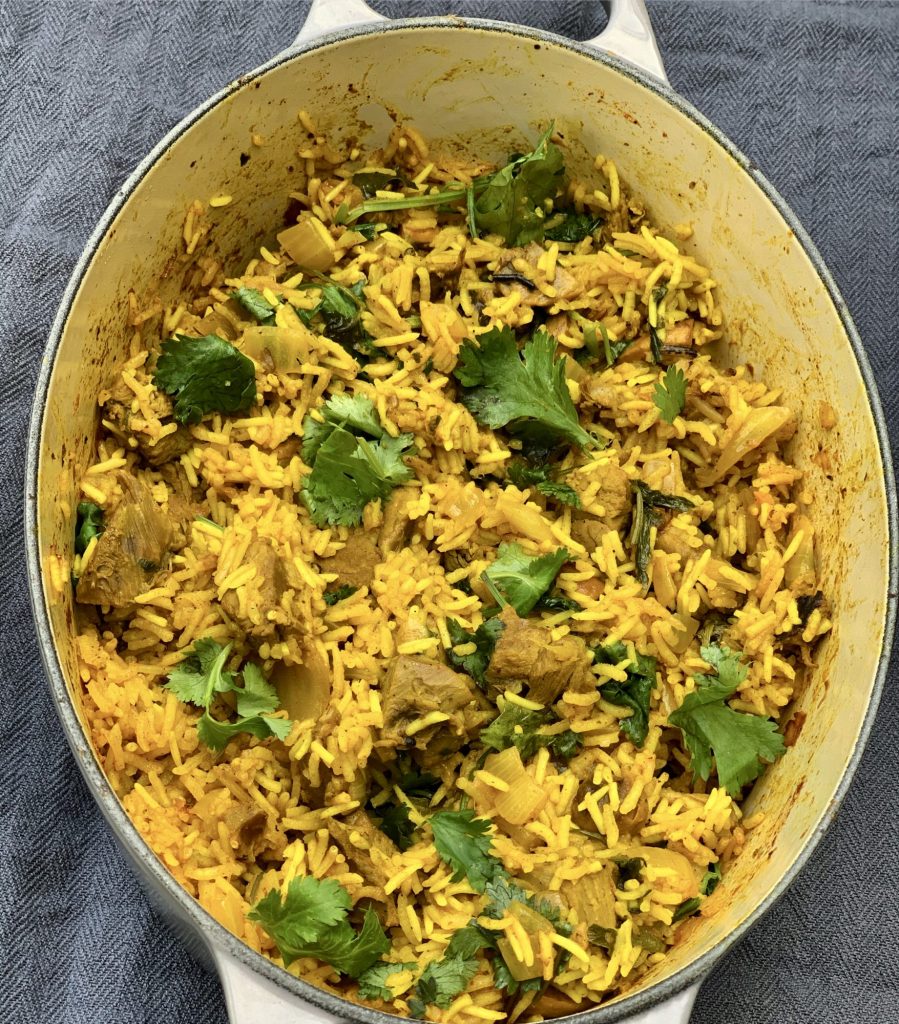 To serve your Easy Lamb biryani
Well to be honest I just add a table spoon of fat free yoghurt and some fresh coriander leaves sprinkled on top.
If you're looking for a bigger meal how about these Easy Naan Breads my mate Jenny has a really easy recipe – go check it out
Look at them 🙂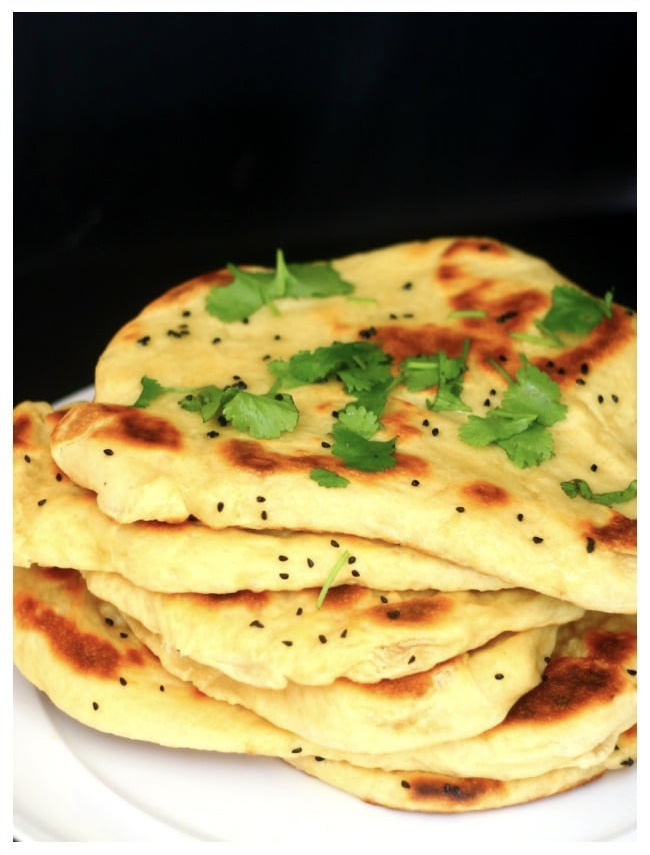 Another Biryani
If you love this Lamb Biryani I also think you'll love my Chicken Biryani too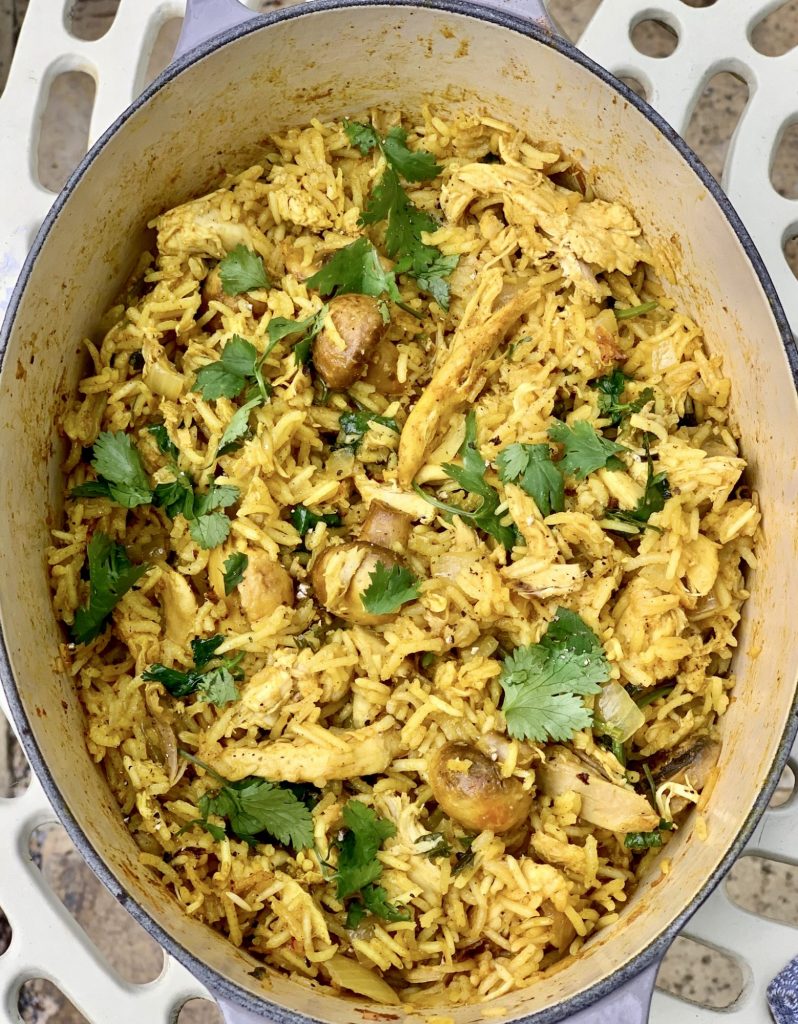 Roast Lamb Recipe
And just incase you'd like a great slow roast lamb recipe here's my fave – delicious and tender!

Other Ideas
And if you like this dish I have many other Healthy Dinners.
One of my faves is my Easy Peasy Slimming Chicken Curry, a family fave.
Go have a look!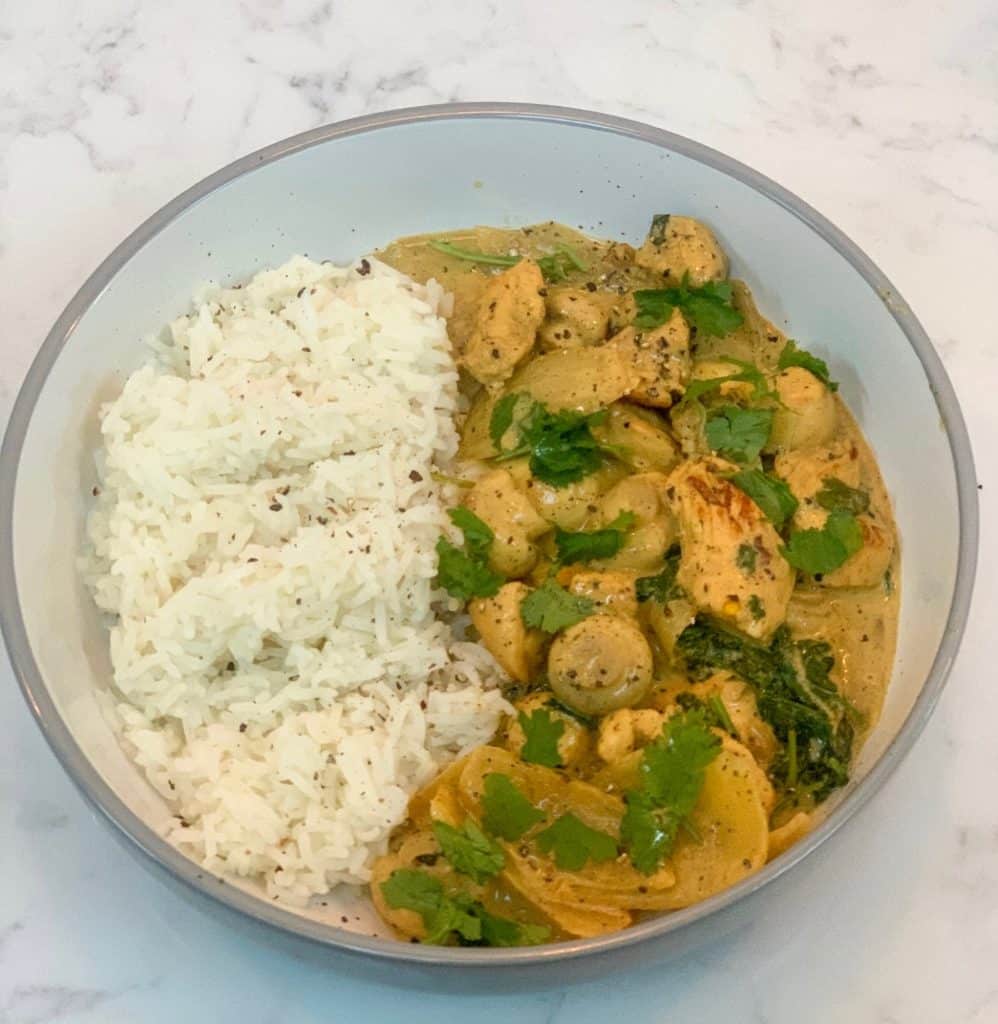 And finally along the same lines but with fish – My Kedgeree, slimming style
Go on try it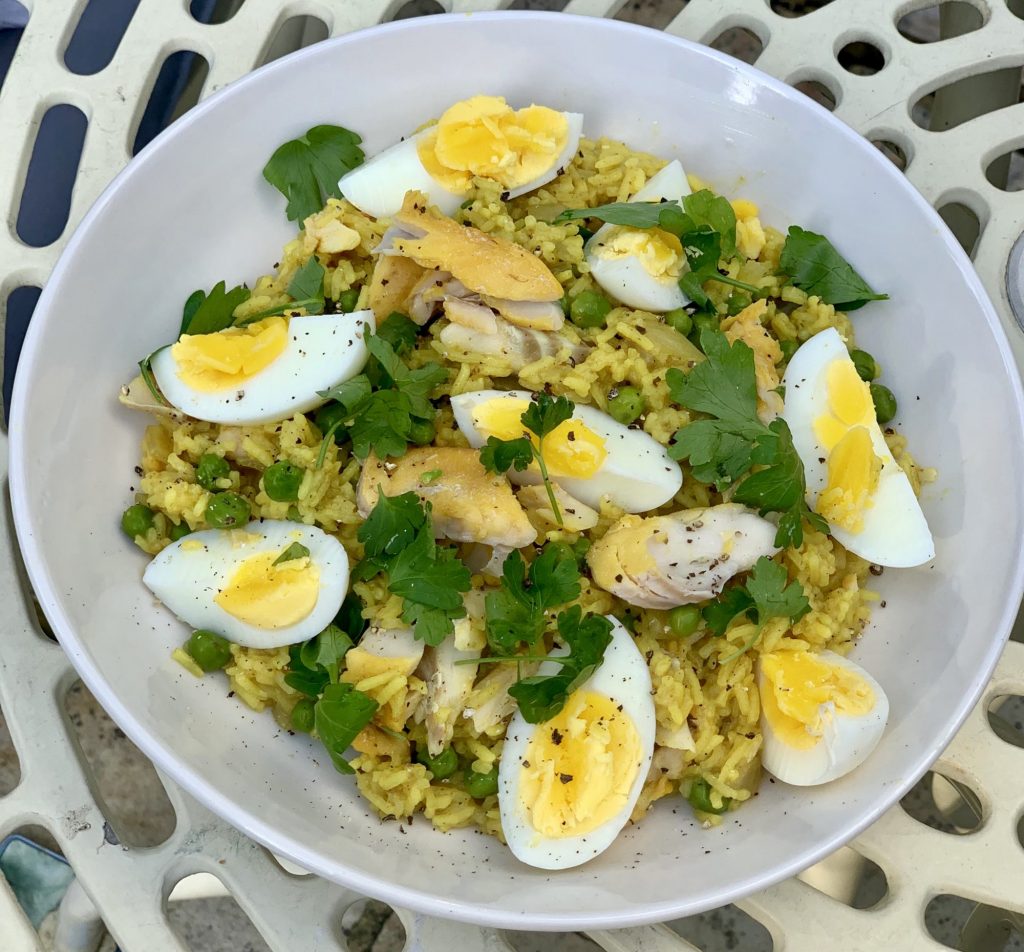 The Slimming Group
I also have a Facebook Closed Group called Easy Peasy Slimming Style Recipes
Come over and join this great honest community Facebook for Slimming Style Recipes if you're interested.
just use the join button if you like real home cooked tasty easy food!!
We support encourage and laugh!!
Loads of tips and tricks – I promise
Big Love Clare x
Ingredients
Serves 3-4
1 Tablespoon Olive Oil / or Fry Light
1 Medium Onion, peeled & finely chopped
Thumb sized piece of Ginger, peeled and finely chopped
2 cloves Garlic, peeled and finely chopped
200g left over lamb, cut into chunks
1/2 – 1  teaspoon Chilli Powder (depending on what heat you like)
1 teaspoon Turmeric
1 teaspoon Garam Marsala
100g Mushrooms halved or quartered
200g Basmati Rice
400ml Chicken stock/Beef stock/Lamb stock  or water
Handful of Fresh coriander leaves
Salt & black Pepper
Coriander leaves
Plain Yoghurt for serving
Preparation Method
Preheat your oven to 160C fan/ 325F / Gas4
In your heavy bottomed casserole dish (hob proof) put your olive oil and turn on the heat to medium
Next add your onion, ginger, garlic, lamb and fry for 5 minutes, stiring
Next add your Chilli Powder, Turmeric, Garam Marsala and mushrooms, stir and fry for a further 5 minutes, stiring
Then add your rice and stock and  coriander leaves give it all a good stir and season with salt and pepper
Pop the  lid on your casserole dish (or cover tightly with foil) and place in the centre of the oven for 30 minutes
After 30 minutes, remove and stir, making sure your rice is tender. If it looks a bit dry add a splash more water
Return the lid and leave to stand for a further 10 minutes (do not put it back in the oven)
Then simply serve with a dollop of yoghurt and fresh coriander leaves – yum!