Hi and welcome to
Easy Peasy Lemon Squeezy
A place to inspire, share and talk everything kitchen with a side order of lifestyle and social ;)
Baked Apples with Cinnamon & Oats
Baked Apples with Cinnamon & Oats – Slimming Style
Oh my I've surprised myself here! Baked Apples with Cinnamon & Oats – Slimming Style how flipping lovely – totally delicious
I've been looking for ideas for Slimming puds and struggling to be honest, however let me tell you this one is a corker.
These baked apples are super easy, super tasty and fills that 'gosh I need something sweet' void
The combination of apple, cinnamon, oats and honey is just blissful!
Like a really warming winter comfort pud but without all the fat!
Almost crumble like…
Just look at them 🙂
Beautiful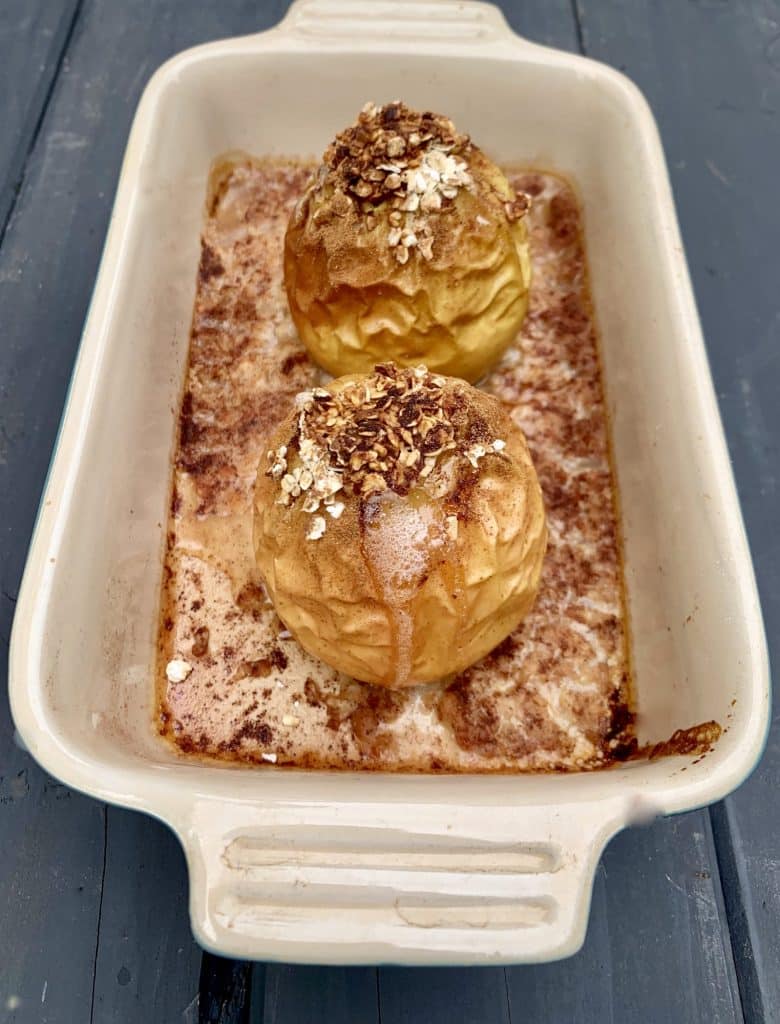 So how do you make Baked Apples?
It's very easy
Simply core your apples, using a corer or a sharp knife, leave the skins on – it's that simple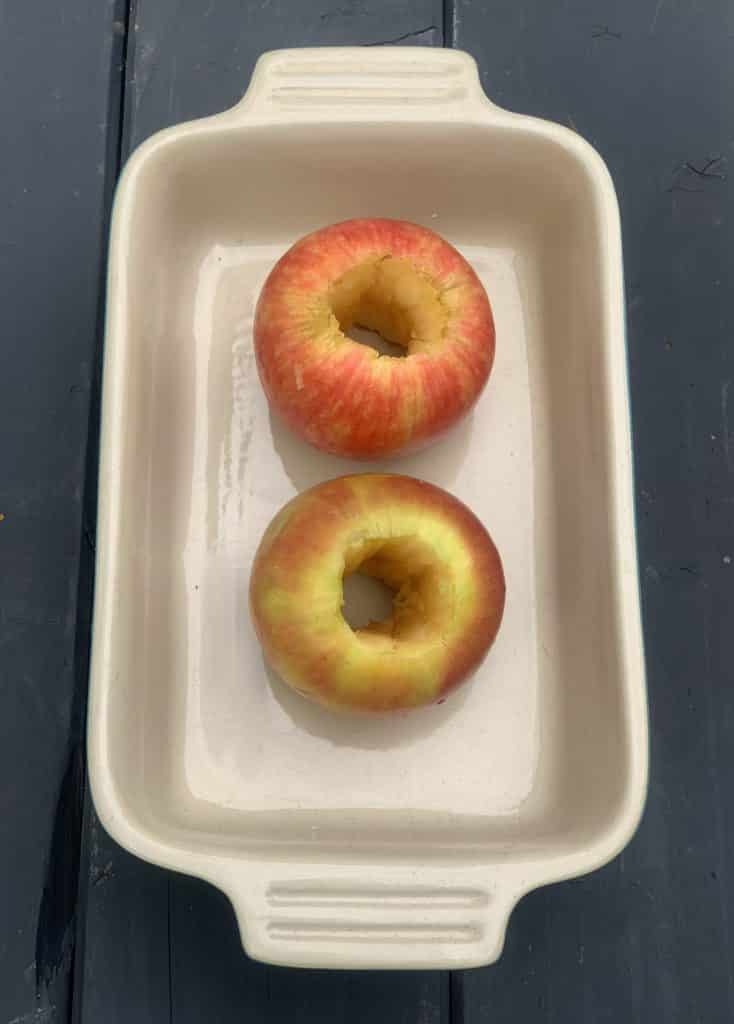 Fill with oats, cinnamon & honey and add the water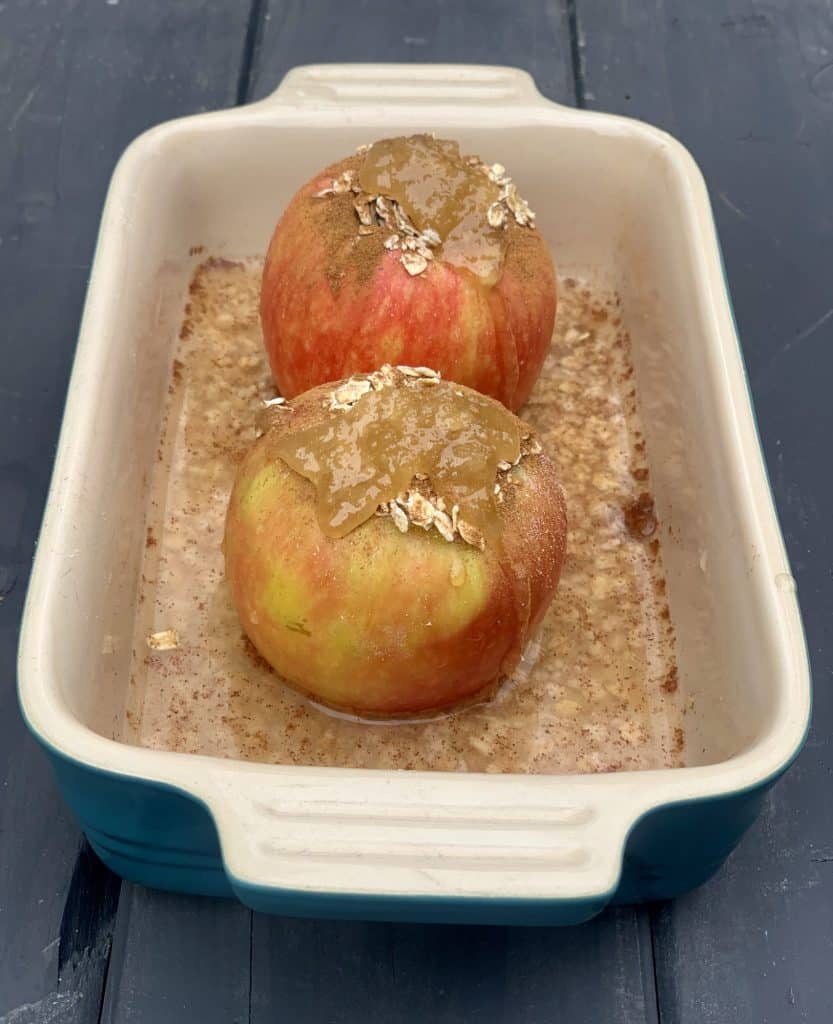 AND Bake…….
That's it!
How to serve your Baked Apples?
I simply had mine in a bowl with 0% fat Greek Yogurt with a touch of vanilla paste (I love vanilla)
Simple delicious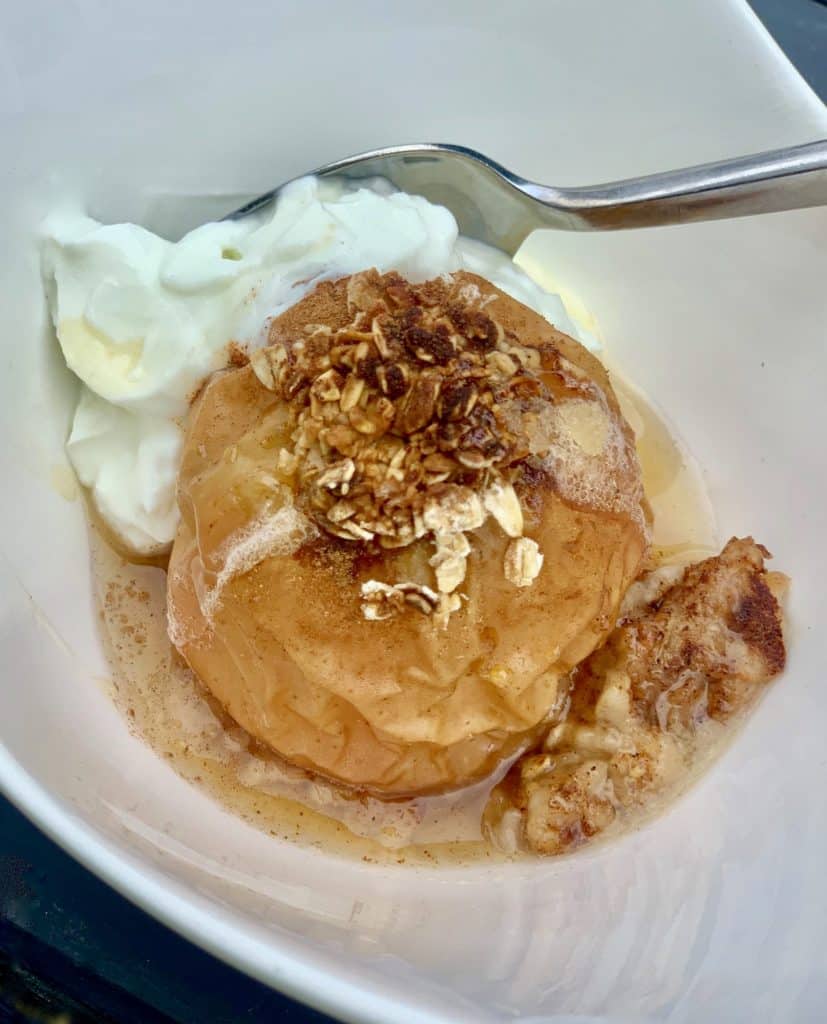 The Deets for your Baked Apples
Yes we have to count the fruit because it's baked! 🙁 Stupid huh?) But it is them rules
One eating apple (I used a pink lady) is 2.5 Syns
Oats 30g for 2 apples so I'd say 1/2 your healthy B
Honey 1 Teaspoon (table spoon is 3 teaspoons and 2.5) so 1 Syn
Total per apple = 3.5 Syns + 1/2 HealthyB
That's my reckoning anyway
Other Baked Fruit healthy Recipes
Baked Nectarines with Cherries & Vanilla Cream
They are so flipping simple to make and so delicious.
You can easily make it for just 1 or if you have lots of people just use as many nectarines as you like –
Just increase the amount of fruit- it's that easy!
The Easy Slimming Group
I also have a Facebook Closed Group called Easy Peasy Slimming Style Recipes
Come over and join this great honest community Facebook for Slimming Style Recipes if you're interested –
Just use the join button if you like real home cooked tasty easy food!!
We support encourage and laugh!!
Loads of tips and tricks – I promise
Big Love Clare xx
Ingredients
BAKED APPLES
For 2 people
2 Eating apples
30g Oats
2 teaspoons Cinnamon
2 teaspoons honey
100g Water
Preparation Method
Preheat oven to 200C/300F/Gas 6
Grab yourself an ovenproof dish
Core both apples, either using a corer to a sharp knife
Pop the cored apples in your dish
Then fill the centres with your oats, if there are any left scatter them in the dish
next put one teaspoon cinnamon on top of the oats, then the honey on top.
Finally add 100g water to the dish surrounding the apples
Pop in the oven and naked for approx 30 minutes until your apples are tender
Serve