Hi and welcome to
Easy Peasy Lemon Squeezy
A place to inspire, share and talk everything kitchen with a side order of lifestyle and social ;)
Easy Chocolate Loaf Cake
Chocolate Loaf Cake, double choc 🙂
Flipping heck I have just realised I have no chocolate cake per se on my website!! How did that happen? I have lots and lots of loaf cakes and they are really really popular, but not a chocolate one – so here you have –
The BEST Chocolate Loaf Cake on the planet!!
So I needed to remedy that – so here it is…. (whispers it's actually double chocolate loaf cake 🙂 it has actual pieces of chocolate inside too – winning!! Yes yes yes)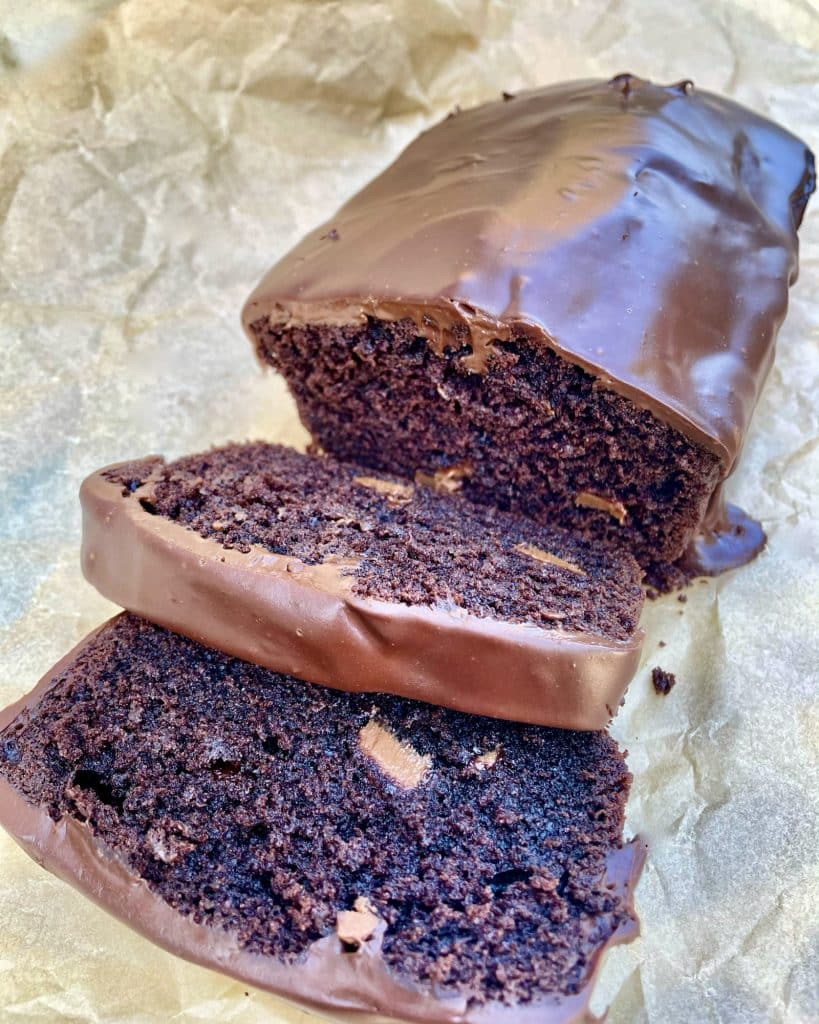 Moist Chocolate Cake
I think the one thing we can all agree on is a really good chocolate cakes needs to be moist. And for me it needs to have a big HIT of chocolate, else what's the point? Deep and dark chocolate flavour
So my recipe certainly delivers on that, chocolate everywhere. I also include vegetable oil too which all helps the loaf stay nice and moist
And this is what the mix should look like, just incase you need to see even more chocolate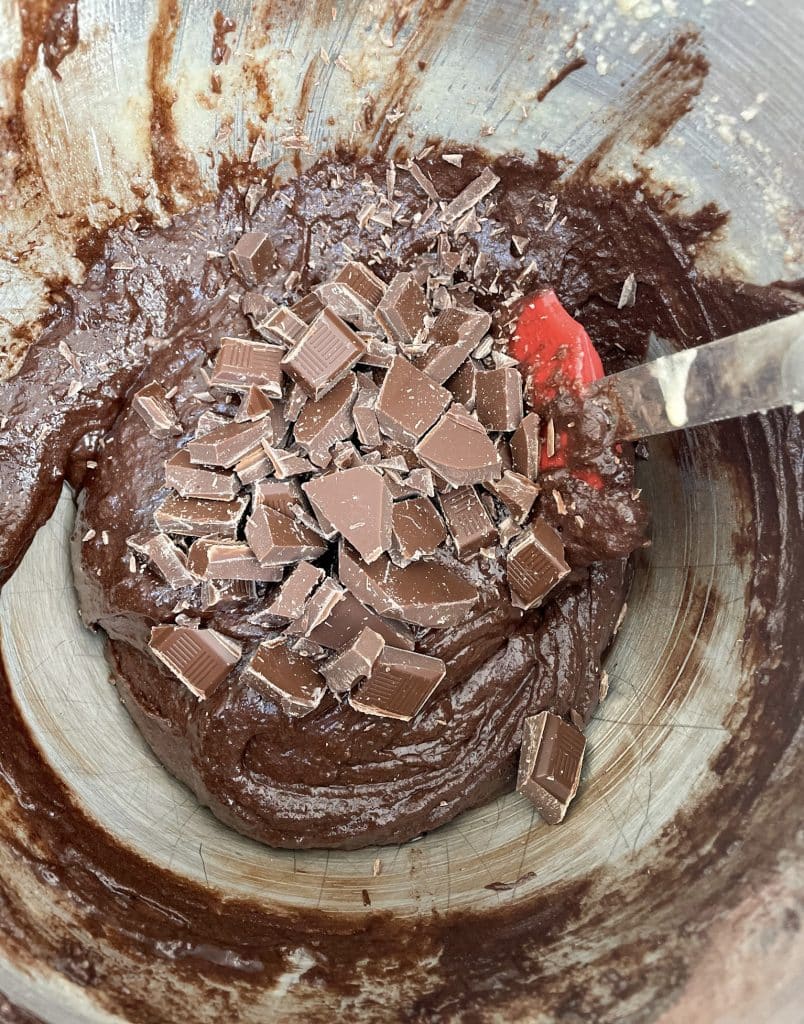 Chocolate Loaf Cake Topping, yum
And did I mention it's actually DOUBLE chocolate cake – as there's chucks of chocolate inside too!! As it's so chocolatey just don't need to split it and add butter cream
My topping is a short of chocolate ganache – delivering yet another layer of chocolate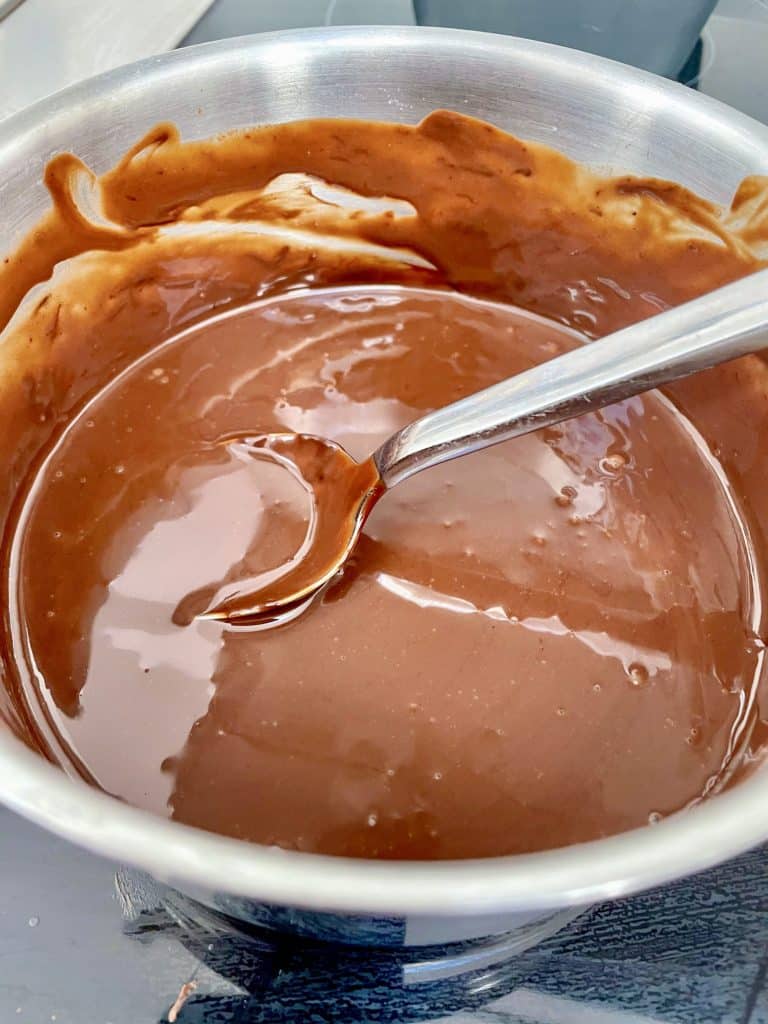 Can I have the cake without topping?
Yes of course, you could have it warm with ice cream or cream. Or just cold with a nice cuppa
It's moist enough not to have anything on top, but it's so lovely with it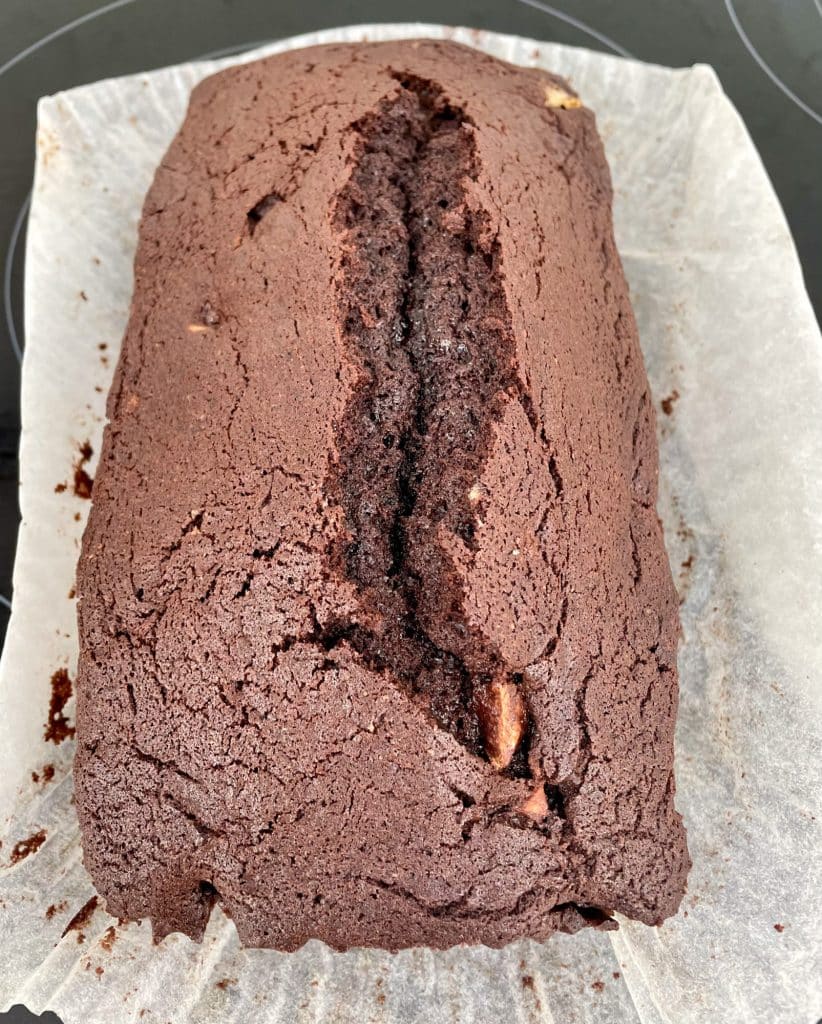 Easter Chocolate Loaf Cake
This cake is perfect for all year round when you just NEED a chocolate cake. That's what I love to do, have proven recipes that work and are amazing, then just play around with the decoration depending on the occasion.
To be honest this would also make a great birthday cake loaf – for the chocoholics out there
I was thinking this cake would be perfect for Easter chocolate baking as well.
You could decorate with any type of toppings, mini eggs, malteaser bunnies – almost anything – yum!
And super cute

Top Tips for your Chocolate Loaf Cake
Do please add the coffee – don't worry it really doesn't add any coffee flavour it just brings out the flavour of the chocolate
Make sure your cake is totally COLD and your topping is cold too, before you add it to the top of the cake, otherwise you'll end up in a runny chocolate mess
To store your cake make sure it's in an airtight container or wrapped really well in foil and pop it in the fridge
It won't last long I'm sure ha ha , but i'd say 4 days in the fridge (cream in the topping)
Loaf Cakes
If you've been following me for a long time you will know how much I LOVE a loaf cake! I have lots of them on my site
The thing about a loaf cake is they are really neat and tidy and so easy to slice and serve, and the bonus is only one tin 🙂
Loaf Liners for loaf Cakes?
Also before I forget, have you discovered loaf liners yet?
Oh they are fantastic, you can say 'bye' to trying to line a loaf tin!
I love them, so easy and you can find them in most supermarkets and they are not expensive either
Simply pop them in your loaf tin – job done

Just a note, I always use my trusted stand mixer however there is no reason you can mix by hand.
So why not have a go and please let me know what you think! I'd love to know
Another Loaf Cake
I have a lot of Loaf Cakes on my website
I thin k you might also like my Cherry Maderia – It's really popular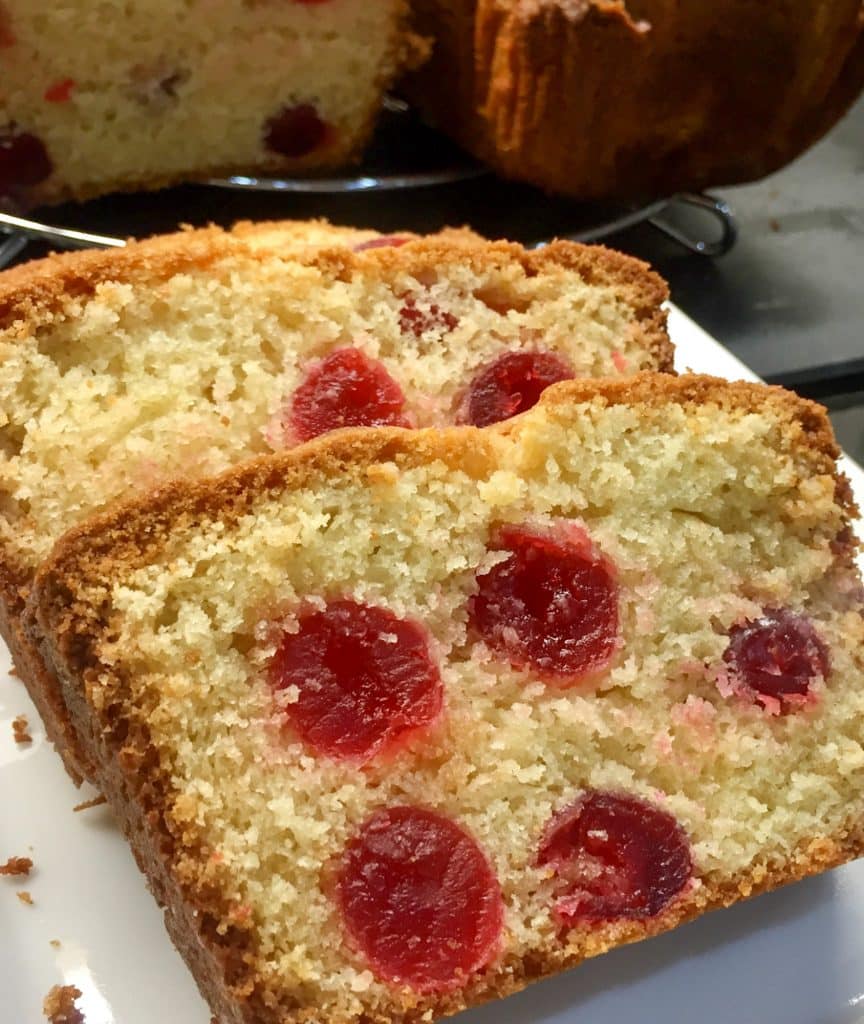 BIG Love as always
Clare x
Ingredients
CHOCOLATE LOAF CAKE
CAKE
150g Butter
175g Golden Caster Sugar
3 medium Eggs
175g Self raising Flour
3  Tablespoons Cocoa Powder (not drinking chocolate)
1 Teaspoon Instant Coffee
1 Tablespoon boiling water
60ml vegetable oil
100g (real) Dark Chocolate, chopped roughly into chunks
TOPPING 
60ml Single Cream
100g Dark Chocolate (real)
Splash Cold Milk
Preparation Method
Pre-Heat the oven to Gas 4 / 160C fan
Grease and line a 2 llb / 900g loaf tin – I use those loaf liners they are fantastic
Cream your butter and sugar until light and fluffy. I use my trusty stand mixer
Add one egg at a time beating well, don't worry if it curdles a little just keep mixing and add a tablespoon of the flour.
Next sift the self raising flour and cocoa powder and add to the mix, stirring with a spoon or spatular
In a cup add your coffee and boiling water and stir – add this to your batter mix followed by your oil and stir to combine
Finally add your chocolate chunks – stir well
Pop mix into tin, smooth top and bake on the middle shelf for approx. 55-60 Minutes 1- watch the top make sure it doesn't burn
Test with a skewer – if it comes out clean it's baked
Remove from oven and cool on a wire rack!
Next Make your topping
In a small pan add your cream and chocolate, over a gentile heat stir until melted
Remove from the heat and add a splash of cold milk
Leave to cool
When both your cake and your topping is COLD, spoon your chocolate topping mix on top of the cake and make sure the top is covered, it doesn't matter if it trickles down the side
Leave to set and slice and enjoy!!