Hi and welcome to
Easy Peasy Lemon Squeezy
A place to inspire, share and talk everything kitchen with a side order of lifestyle and social ;)
1
2
Cavolo Nero Bacon & Blue Cheese Tart
Cavolo Nero Bacon & Blue Cheese Tart
Oh my lordy lordy! This is the most amazing Cavolo Nero Bacon & Blue Cheese Tart recipe from my beautiful friend Mel.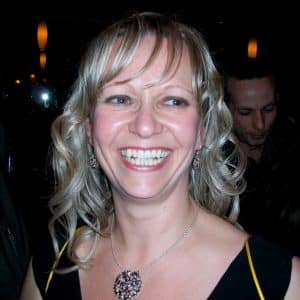 Thank you Mel for sharing (xxx)
It's so tasty and so easy and easily 'stacks up' as a dinner or lunch.
Hot or cold whichever way you like!
Party or picnic – it's perfect!
I adore Cavolo Nero and bacon and blue cheese – so hey it's a winner for me!
No soft soggy 'wet' namby pamby quiche here – this is a 'man' tart 🙂
Delicious blue cheese in combination with bacon and cavalo nero, encased in party, oh my word?
Just look at that cream clue cheese all ready before the oven – yum!
To Serve your Cavolo Nero Tart
How about a wedge warm with new potatoes or veg.
Or cold with a lovely crisp salad?
How good does this look?
So what is this Cavolo Nero stuff?
– well as stated by Wikipedia its a type of kale:
Lacinato kale is a variety of kale with a long tradition in Italian cuisine, especially that of Tuscany.
It is also known as Tuscan kale, Tuscan cabbage, Italian kale, dinosaur kale, black kale, flat back cabbage, palm tree kale, or black Tuscan palm. Wikipedia and it's so so good for you!
Have a go and please let us low what you think – drop a comment below the post
Go on have a go – Man Tart #NomNom
And if you love Cavolo Nero as much as me you might like this lovely Pasta dish stacked with it and loads mushrooms 🙂 delicious
Other Tarts
I think you might also love my Filo Tarts too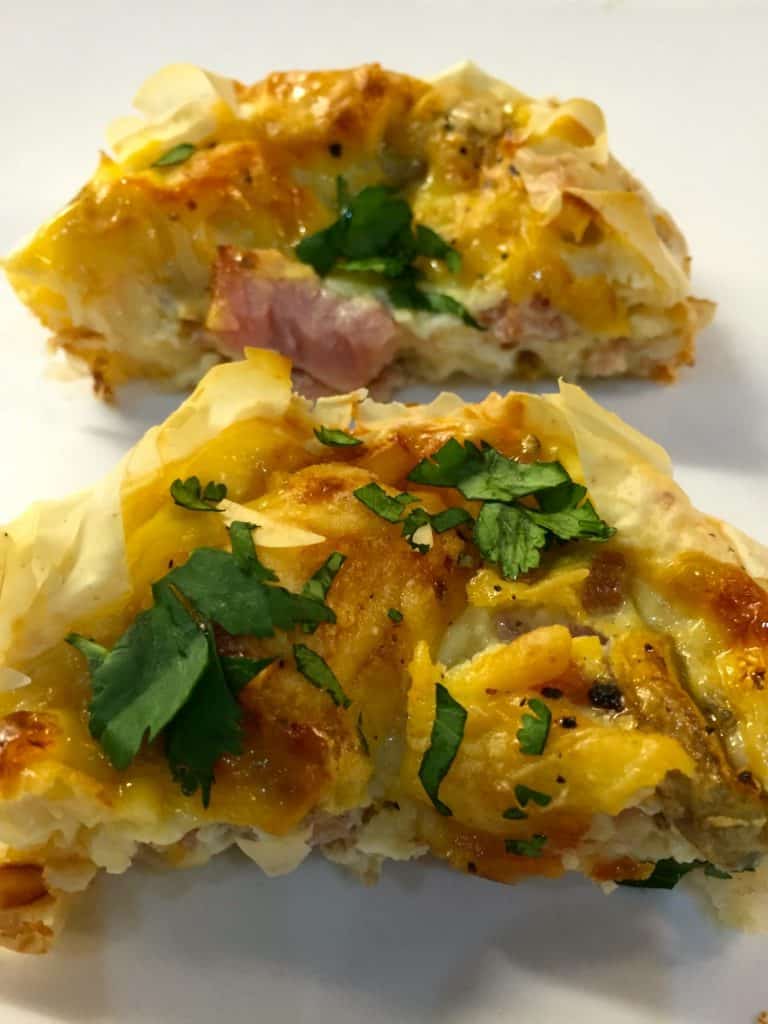 Thanks Cx
Ingredients
Pastry
225g Plain Flour
100g cold butter roughly diced
Pinch salt
2-3 Tablespoons of iced water
Or Easypeasy buy a packet of shortcrust and roll out to fit tin
Filling
6-8 Cavolo Nero leaves
6 Rashers Smoked Bacon
Your Favourite blue veined cheese (dolcelatte or cambozola are my favourite)
3 Eggs beaten
1/2 pt Whole Milk
Preparation Method
Pastry
Make the pastry by putting the flour, fat and salt in a food processor with the blade attachment and turn on until fine breadcrumbs.
Add the iced water until you have a soft ball.
Take out of the processor and flatten it and then wrap in Clingfilm and chill for 30 mins or roll out immediately and line 8 round tin (or oblong tin) and put it in the freezer for 15 mins.
Pre heat oven to 180C / 350F /Gas4
Tear the long stem out from the middle of the cavolo nero and cut the rest into large pieces and either steam or boil for 3-5 mins (you want it to be slightly soft and floppy) then drain.
Cut the bacon (uncooked) in to strips
If using Cambozola take the chalky rind off same for your favourite cheese if it has one, and cut into chunks
Take your pastry out of the freezer if you have lined the tin. If it's been in the fridge you will need to roll out and line the tin.
Then, start with the bacon, the cavolo nero and add the chunks of cheese.
Beat the eggs and top up with the milk. Add the mixture slowly to your tin.
If it looks like there won't be enough add a little more milk to some of the egg mixture before pouring it all in.
Place in middle of oven for approx. 30 to 40 minutes or until lightly browned
Serve with a healthy salad, new potatoes or have cold in a picnic basket.
Enjoy!
M & Cx