Hi and welcome to
Easy Peasy Lemon Squeezy
A place to inspire, share and talk everything kitchen with a side order of lifestyle and social ;)
1
2
3
Mushroom Pasta with Cavolo Nero
Mushroom Pasta with Cavolo Nero
So I got in tonight from a long day at work, flipping starving (HWDC is away). Then I thought oh what shall I have for dinner? It was  cold and miserable outside and I wanted pasta! You know – that feeling when you just NEED carbs! But I'm also still on #HEALTHYEPLS.  So it needed to be as low fat as possible. So I looked in the fridge to see what I had and managed remarkably to conjure up this little beauty, you could say it's fridge foraged (and this Mushroom Pasta with Cavolo Nero is what I made 🙂 )
Have you ever tried Cavolo Nero? I love it,  it's so strong in colour and when cooked it's so soft to eat – delicious! And obviously so so good for you, so what is it? It's kale's close relative and part of the brassica family. Also known as black kale, Tuscan kale or black cabbage, this green vegetable is and has been enjoyed by Italians for generations, even centuries.
Originating from sunny Tuscany, where it is believed to have been first harvested in 600BC, cavolo nero has long, lean, dark green and almost black leaves with a noticeably rich, intense and slightly sweet flavour.
So tasty, so quick! this Mushroom Pasta with Cavolo Nero mmmmmm will remain on my menu for a while!
Have a go and if you like it or have any comments please drop me a comment below the recipe, I do so love to have your comments
Many Thanks Cx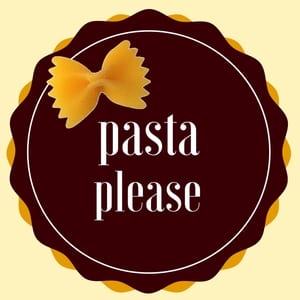 Ingredients
Serves 1
1 Tablespoon Olive Oil or Fry Light
150g Mushrooms, sliced
1 Clove Garlic, peeled and finely chopped
75g Papperadelle Pasta
3 Cavolo Nero stems, chopped into large strips
1 Tablespoon Half Fat Creme Fraiche
Salt & Freshly ground Black Pepper (lots! 🙂 )
Juice of 1/2 Lemon
Sprinkling of grated Parmesan
Preparation Method
Heat your Olive oil of fry light in a frying pan – add your mushrooms and garlic, fry until golden approx 5 minutes
Meanwhile cook your pasta according to pack instructions – usually 6-8 minutes
Next add your Cavolo Nero to the frying pan with the mushrooms  and pan fry for a couple of minutes until wilted
Remove from the heat and add the creme fresh and lemon juice and 2 Tablespoons of the pasta water. Add a touch of salt and plenty of black pepper
Drain your pasta and add to the frying pan – heat for a couple of minutes and stir until the pasta is well coated and it's piping hot
Plate up, sprinkle with grated Parmesan and dig in!