Hi and welcome to
Easy Peasy Lemon Squeezy
A place to inspire, share and talk everything kitchen with a side order of lifestyle and social ;)
Choc Chip Cookies – Retro!
Retro Choc Chip Cookies
These Choc Chip Cookies are simply soooooo good.
Not those dry crumbly old things, but all soft and gooey, just like a cookie should be.
They are super easy and simple to make but yet exquisitly flipping delicious!
Go on have a go, or get the kids to have a go, I get pictures all the time of kids with their own baked cookies.
I love that – so if you do make them please please send a photo! ….
You know I think it's really important that we teach our kids to cook!
Fundamentally one o the best things we can do? It's such an important life skill!
Let the kids bake cookies
So you could make them together, so quick and easy the kids love baking and it's wonderful to watch them cook.
They get to eat them and I promise they won't last long 🙂
I absolutely know that once you've shown them how to make them, they will be in the kitchen making them for the whole family!
And probably very often!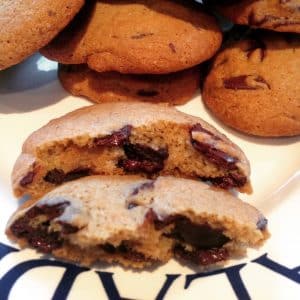 You'll be everyones best friend if you serve these beauties!
Let me know what you think? I so love to get your comments!
Other Biscuits
And if you love biscuits why not check out my Pistachio & Lime ones, they are divine and they have zero chocolate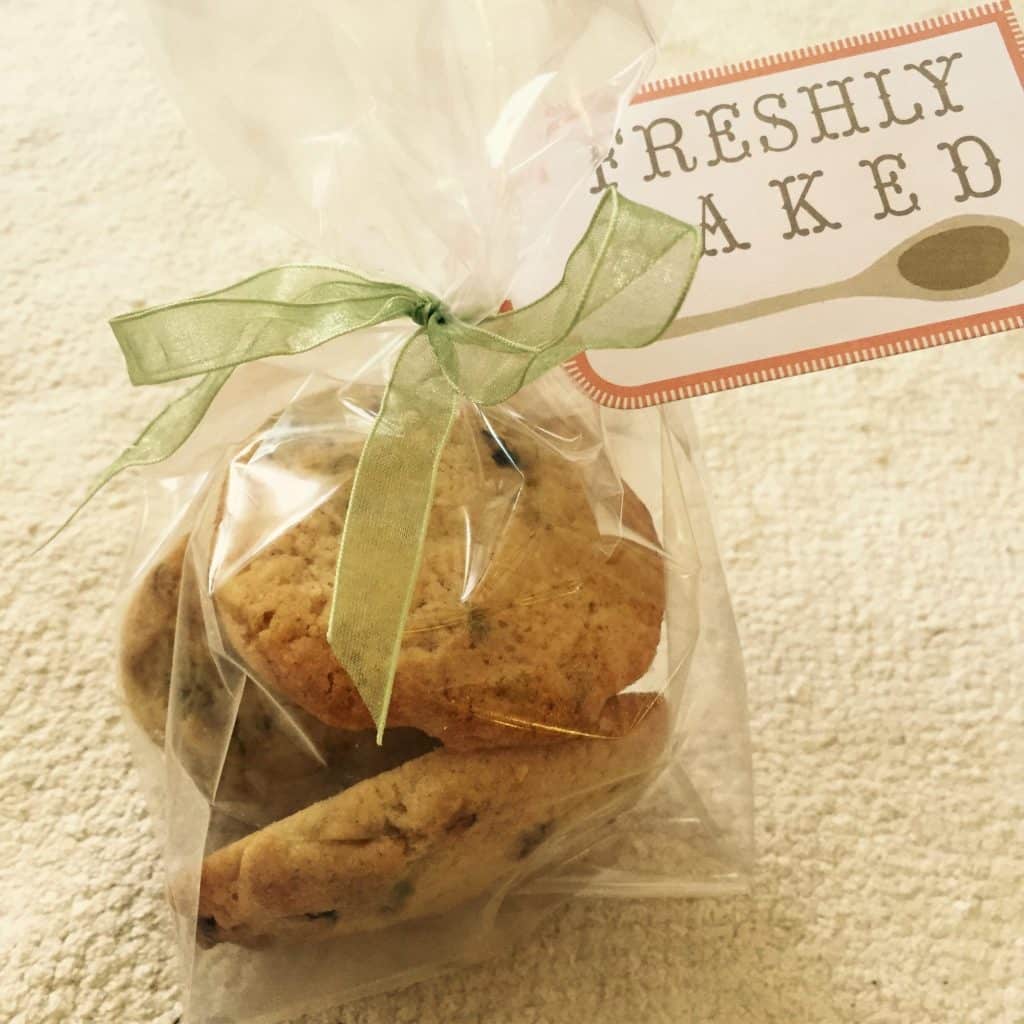 Thanks Clare
Ingredients
Makes 18 cookies
150g Butter (softened) 

120g Light Brown Muscovado Sugar
40g Granulated Sugar
1 Large Egg
225g Plain Flour
1/2 Teaspoon Bicarbonate of Soda
1/4 Teaspoon Salt
2 Teaspoons Milk
200g Real Choc Chips (I use Willies Chef Drops) or chop a Very Good bar of chocolate into chunks
Preparation Method
Pre-heat oven 190C(170 fan)/375F/Gas 5
Line 2 large baking trays with greaseproof paper
Cream Butter and sugars together until light and fluffy
Add the egg – beating into the mix
Sift Flour, Salt and Bicarbonate of Soda on top and mix with a wooden spoon until combined
Finally stir in the milk and chocolate chunks
Place teaspoons of mix on the baking trays and bake for 8-10 mins until lightly golden, crispy on the outside and still soft in the middle
Remove from the oven and leave to cool for a few minutes before transferring to cooling rack!
EAT 🙂