Hi and welcome to
Easy Peasy Lemon Squeezy
A place to inspire, share and talk everything kitchen with a side order of lifestyle and social ;)
1
Italian Ricciarelli Biscuits
Italian Ricciarelli Biscuits
courtesy of Ursula Ferrigno
These Italian Ricciarelli Biscuits are pronounced 'reach-ee-a-relly,' they are chewy and sticky and yummy.
You dust them with Icing Sugar and then why not put them in a pretty box and give them to someone as a present (alternatively, scoff them all yourselves).
And big bonus, they are GLUTEN FREE.
I believe they are the perfect alternative to Christmas Mince pies!
You know you could always have both?!
Ursula Ferrigno
I was invited to a cookery school to take part in an Italian themed course for Christmas and gosh I loved it.
We had so much fun.
It was at Braxted Cookery School and I can highly recommend it!
And Ursula Ferrigno what a lovely talented lady. She has some amazing recipes, look her up.
Here's a link to one of her lovely books, I so love Italian food and I have this book:
The thing about learning something new is that you put all your energy in it and get totally absorbed.
I made some beautiful things.
However I think these Italian Ricciarelli Biscuits were my favourite.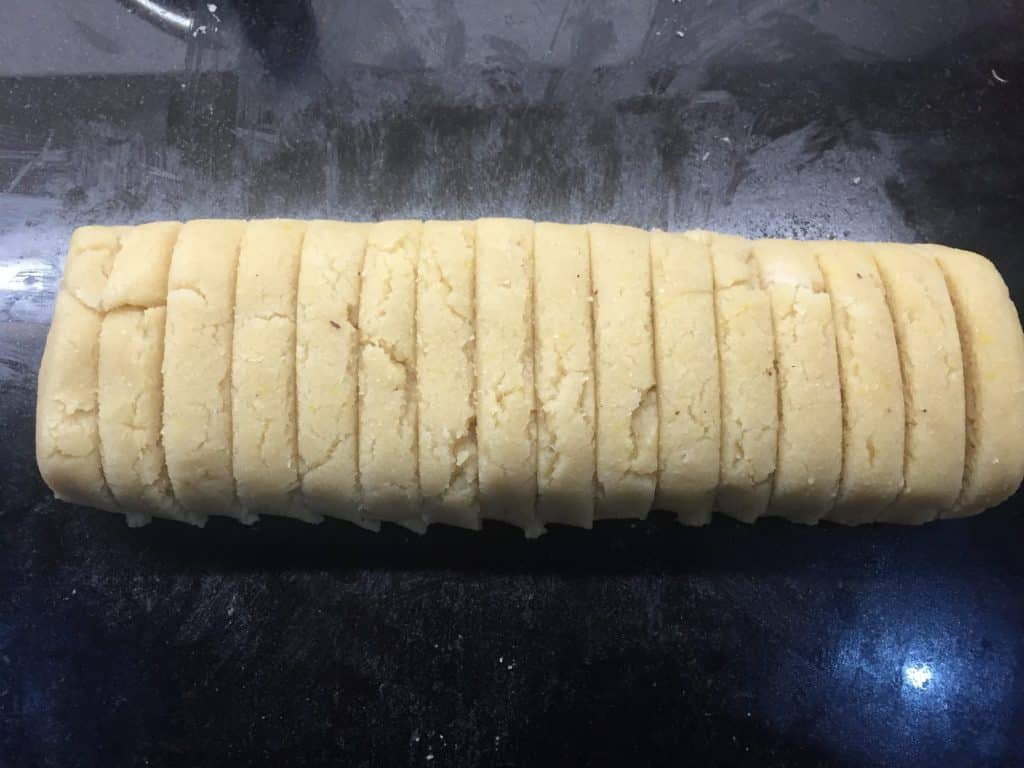 They are now my go-to Christmas treats; move over mince pies!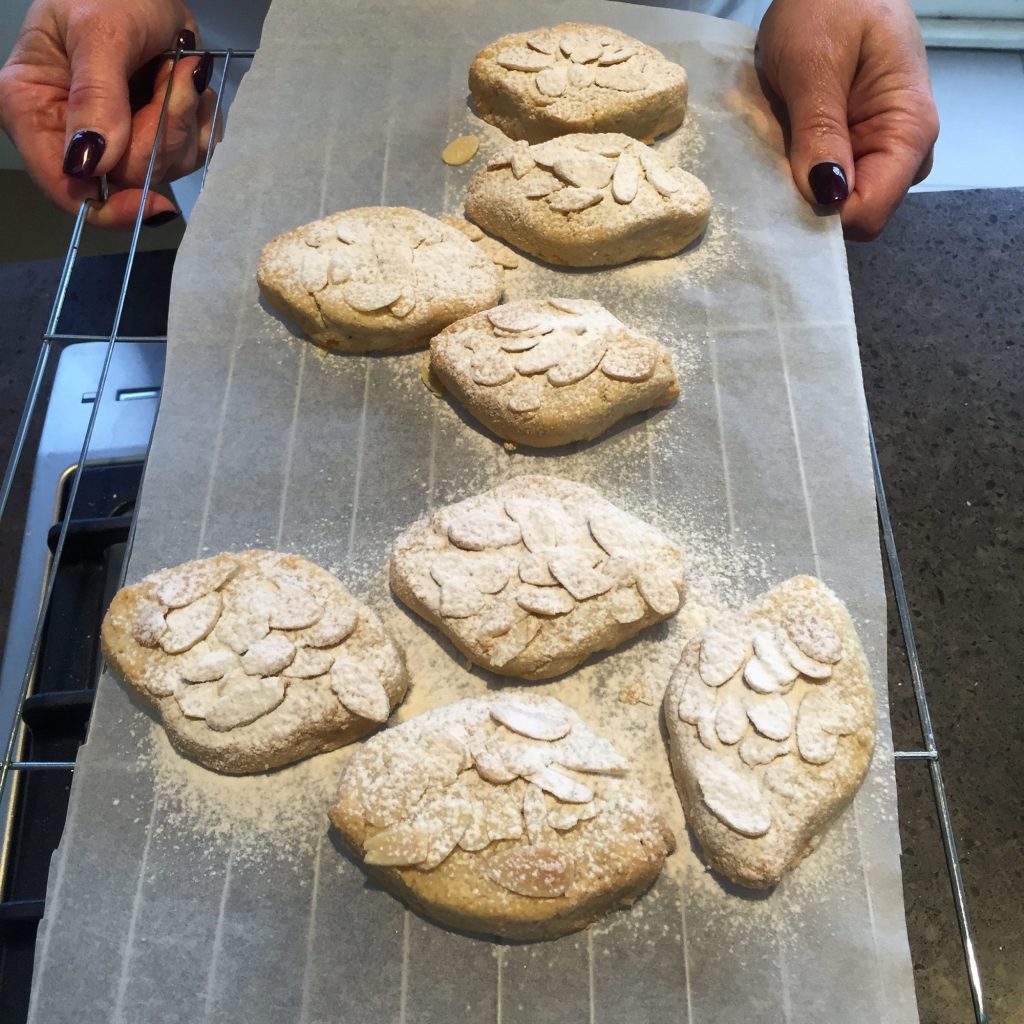 Ricciarelli are traditional Italian biscuits
They are specifically, a type of macaroon.
According to Wikipedia, these babies originated in the 14th century in Siena.
Apparently legend holds that they were introduced by Ricciardetto della Gherardesca in his castle near Volterra, upon his return from the Crusades.
So I've been thinking I must get myself to Italy soon, like really soon!
Makes 16 Italian Ricciarelli Biscuits – go on have a go, you'll be really glad you did!
And if you love biscuits why not try my Retro Chocolate Chip Cookies? Yum
Enjoy!
Clare x
Disclosure: This post may contain affiliate links, which means we may receive a commission if you click a link and purchase something that we have recommended. While clicking these links won't cost you any extra money, they will help us keep this site up and running! Please check out our disclosure policy for more details. Thank you for your support!
Ingredients
2 Egg Whites
Pinch of Salt
225g Caster Sugar
Grated Zest 1 Lemon
1/2 Teaspoon Vanilla Extract
300g Ground Almonds
4 Tablespoons Flaked Almonds
Icing Sugar for Dusting
Preparation Method
Preheat the oven to 150C/300F
Place the egg whites in a large clean mixing bowl with the salt. Whisk until they stand in stiff peaks.
Graduuallty add the Caster sugar until completely incorporated
Add the lemon zest & Vanilla extract and mix again
Fold in the ground almonds and mix, get your hands in and bring together
Roll the dough into thick sausage
Next using a sharp knife cut in 1 cm biscuits and place on a lined baking tray
Sprinkle with Flaked almonds and bake in the pre-heated oven for approx. 25 minutes until they are pale golden in colour
Remove from the oven and leave to cool, dust with LOTS of icing sugar before serving