Hi and welcome to
Easy Peasy Lemon Squeezy
A place to inspire, share and talk everything kitchen with a side order of lifestyle and social ;)
Hot Chocolate with rum
Hot Chocolate with rum
Rum & Spice is Nice, this is what we call it
This lovely Rum Hot Chocolate is so so lovely – NICE !
In fact its' more than nice it's absolutely AMAZING and goes beautifully with Ben's Biscotti.
Just look at it – so warming & so comforting and its super simple to make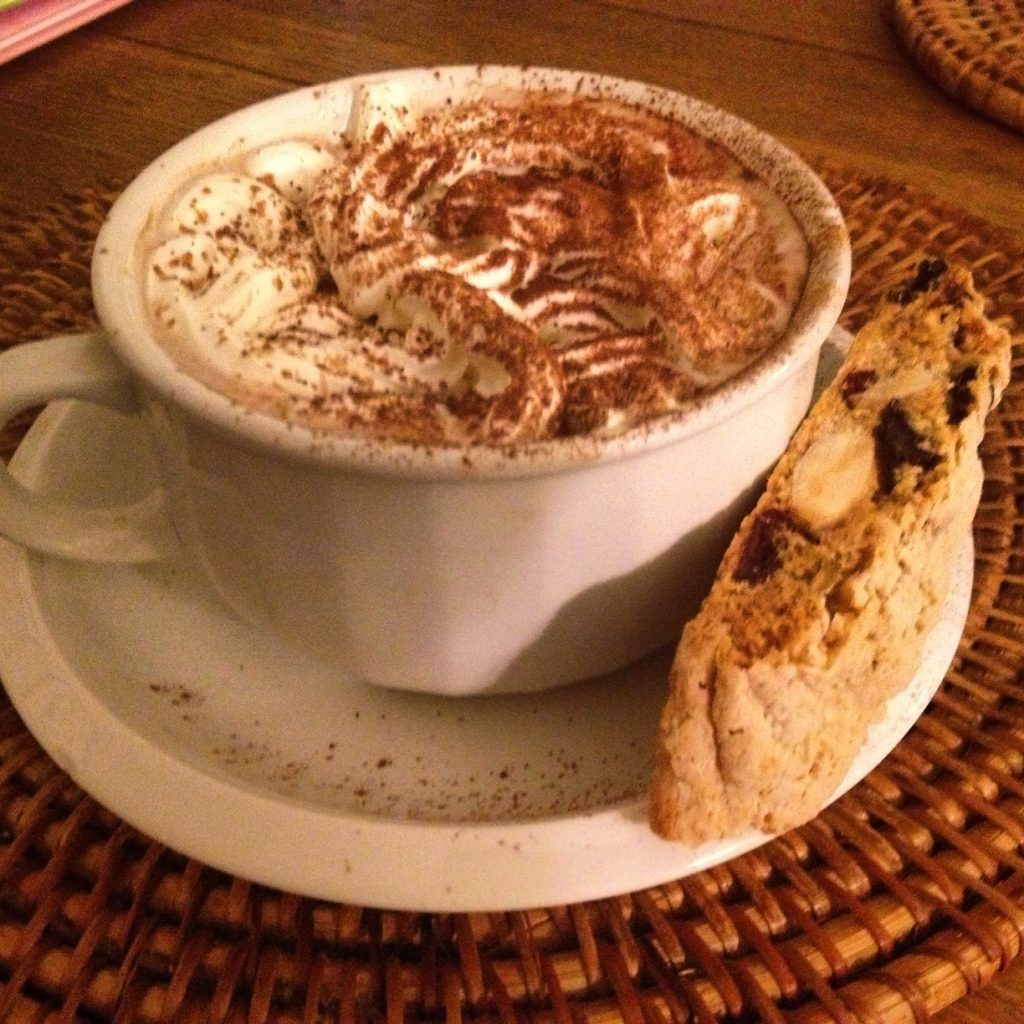 They are totally made for each other.
According to Wiki:
Hot chocolate, also known as drinking chocolate, cocoa, and as chocolate tea in Nigeria, is a heated drink consisting of shaved chocolate, melted chocolate or cocoa powder, heated milk or water, and usually a sweetener. Hot chocolate may be topped with whipped cream.
What isn't nicer and more yummy than a yummy chocolate drink with a splash of rum and spice?! Warms you up let me tell you
Enjoy
Cx
Ingredients
Mug of milk (250ml ish)
1 tablespoon of unsweetened cocoa powder
1 tsp of sugar
1/4 tsp of Allspice powder (or pinch of each of nutmeg, cinnamon and ginger powder)
1 or 2 teaspoons of dark rum ( I use Captain Morgan)
Whipped cream
Preparation Method
Heat milk in pan
Take off heat and whisk in cocoa – you can do a paste first but I don't bother as it will dissolve if you just whisk it
Stir in Allspice, Sugar and Rum
Pour into mug
Top with whipped cream and dust with cocoa powder or chocolate curls
Grab biscotti and DUNK