Hi and welcome to
Easy Peasy Lemon Squeezy
A place to inspire, share and talk everything kitchen with a side order of lifestyle and social ;)
Lime Biscuits with Pistachios
Lime Biscuits with Pistachios
Lovely easy little Lime Biscuits with Pistachios – so flipping yum!
Pistachio and lime go so well together flavour wise and I love the vivid green of the pistachios, amazing.
They make great little gifts in fancy clear bags with ribbons.
Alternatively keep them for yourself in the biscuit tin! They won't last long…
So how do we make these lovely biscuits?
They really are so easy! You literally just rub the butter into the flour and sugar – even little kids fingers are good at this.
Just let them have a go. They love it. My advise – get them to wash their hands in cold water (makes it slightly less messy
Then simply add the sugar, chopped pistachios and lime zest. Combine with am egg! It's that easy….
Chill the dough in a sausage shape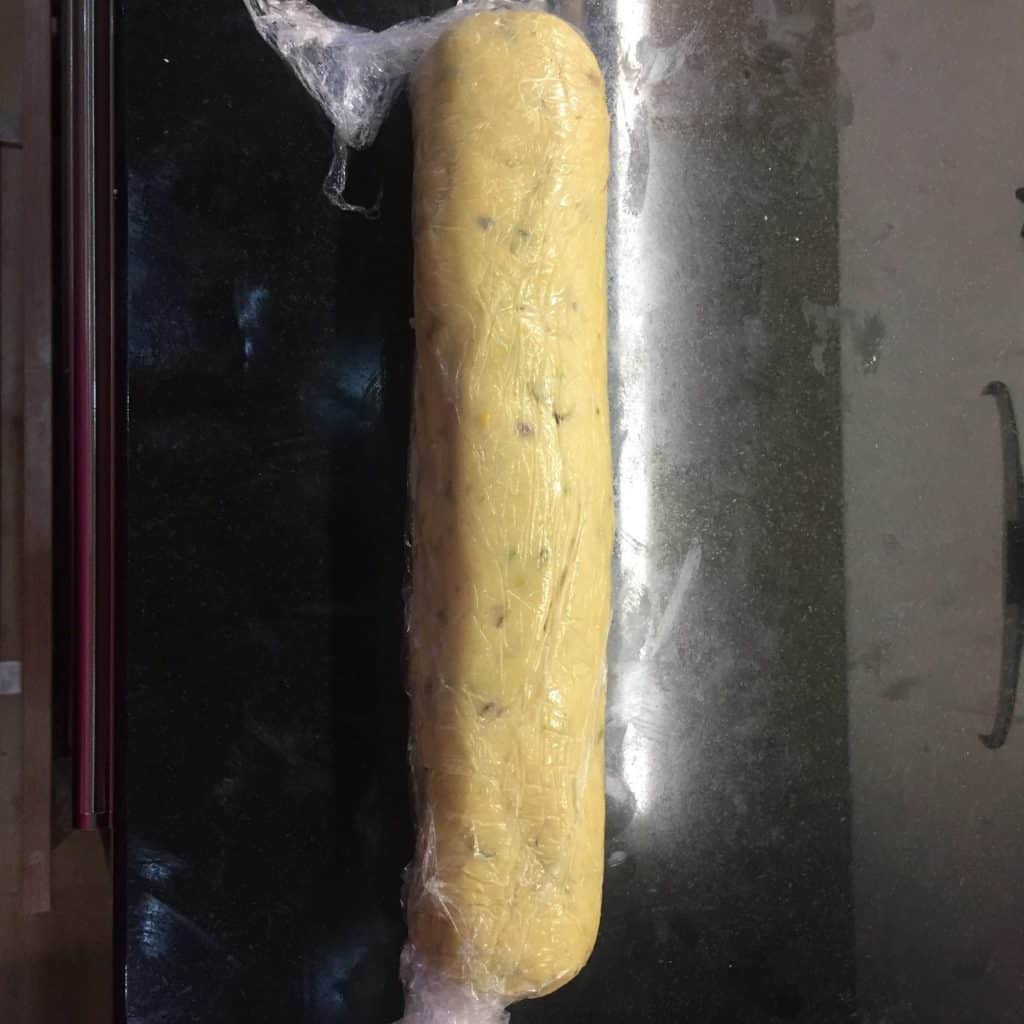 Cut your biscuit dough into rounds
And Bake!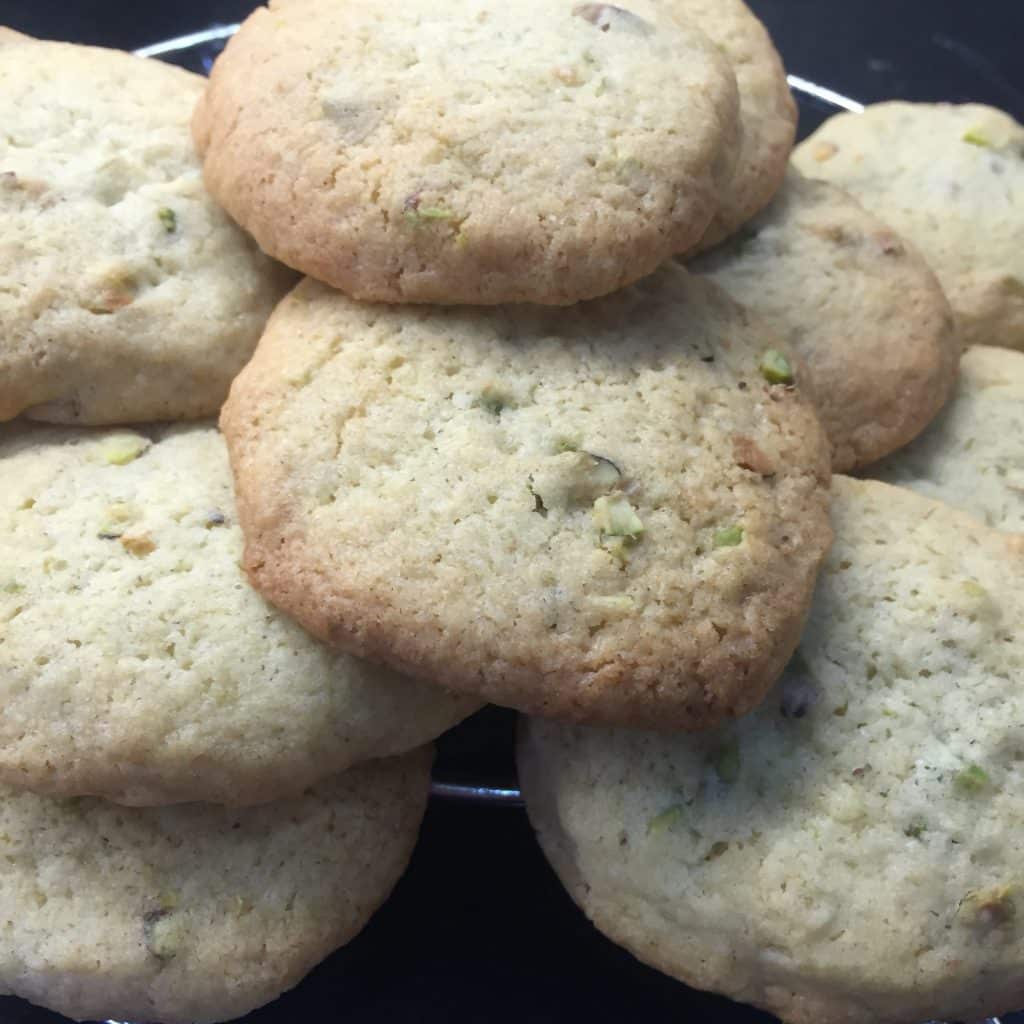 Kids Cooking – biscuits are perfect
So what excuse do you have why not have a go at these Pistachio & Lime Biscuits, I'm sure you'll love them.
They are so easy, please please get the kids baking! They do so enjoy it….
We need to give them the cooking skills they need and what better way that to start with a sweet treat.
You never know after a while you may be able to allocate one evening per week that they need to cook for you? Winning!
Good practice for the future?
You never know you might encourage and develop a little chef of the future!
Other tasty Biscuits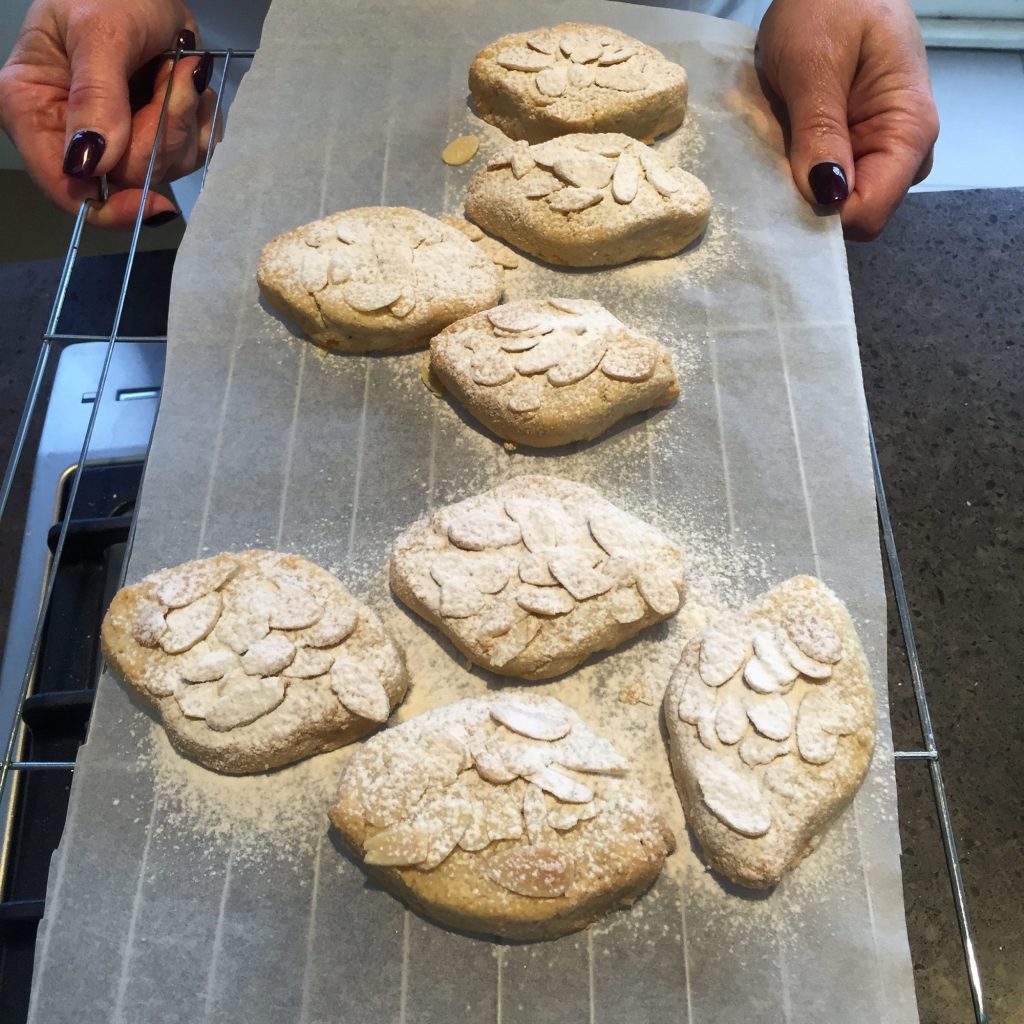 These Italian Ricciarelli Biscuits are pronounced 'reach-ee-a-relly,' they are chewy and sticky and yummy.
You dust them with Icing Sugar and then why not put them in a pretty box and give them to someone as a present (alternatively, scoff them all yourselves).
And big bonus, these Italian ones are GLUTEN FREE too.
Thanks Clare
Ingredients
225g (8 oz) Self Raising Flour
pinch of salt
170g (6 oz) Butter
110g (4 oz) Golden Caster Sugar
1 beaten egg
75g Shelled Pistachios, de-shelled & roughly chopped
Zest of 2 Limes
Preparation Method
Preheat oven 180 C/ 350F / Gas 4
Sift flour and salt into a bowl, then rub in the butter until it resembles breadcrumbs.
Add sugar, chopped pistachios and lime zest
Add the beaten egg and mix into a stiff dough, turn out onto a floured surface and knead gently until smooth.
Wrap in cling film and chill in the fridge for minimum  30 mins.
Remove from the fridge and cut in 5mm – 10mm slices (makes about 20 biscuits)
Place these rounds on baking tray slightly press down – Do not place them to close or they'll stick together
Bake in oven for about 15 mins until golden.
Enjoy!