Hi and welcome to
Easy Peasy Lemon Squeezy
A place to inspire, share and talk everything kitchen with a side order of lifestyle and social ;)
Easy Asparagus Risotto from Italian Sarah
Italian Sarah's Easy Asparagus Risotto
"Just how my mama maker – Risotto con asparagus" Asparagus Risotto
The wonderful Sarah shares her lovely Risotto recipe with us, how lucky are we?!
Ingredients for this Easy Asparagus Risotto
Its so easy and as you can see requires very few ingredients
We love that!!
Here's the finished Asparagus Risotto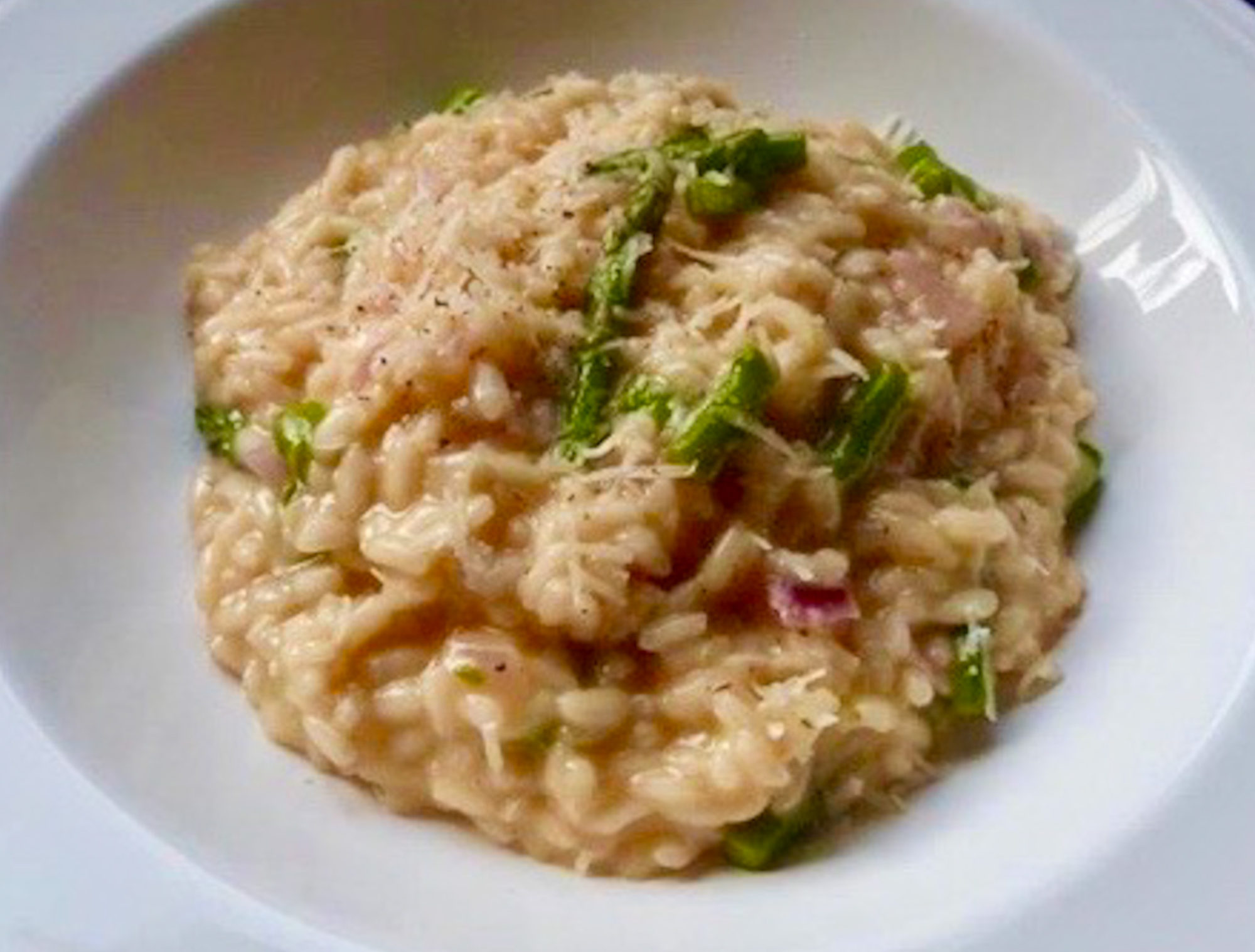 Easy Risotto
I personally am not a great fan of risotto but I know I'm strange, I don't like the tresture, but I also do know how many people really love it! :-).
People seem to love risotto (??) and I know it can be tricky to cook, so it's so great Sarah has shared this recipe with us.
'Risotto is a northern Italian rice dish cooked in a broth to a creamy consistency. The broth can be derived from meat, fish, or vegetables. Many types of risotto contain butter, wine, and onion.
It is one of the most common ways of cooking rice in Italy.
Saffron apparently was originally used for flavour and its attractive yellow colour.'
Alternative Easy Risotto Recipe
If you don't fancy Asparagus Risotto then a great alternative to asparagus is a Pea and broad bean combo.
Yum!
Love Asparagus?
If you love Asparagus as much as I do I have quite a few recipes on Easy Peasy Lemon Squeezy.
Just search using the search box, punch in asparagus and see what comes up.
However I do have to say one of my faves is the warm Asparagus Salad with Chickpeas are Artichokes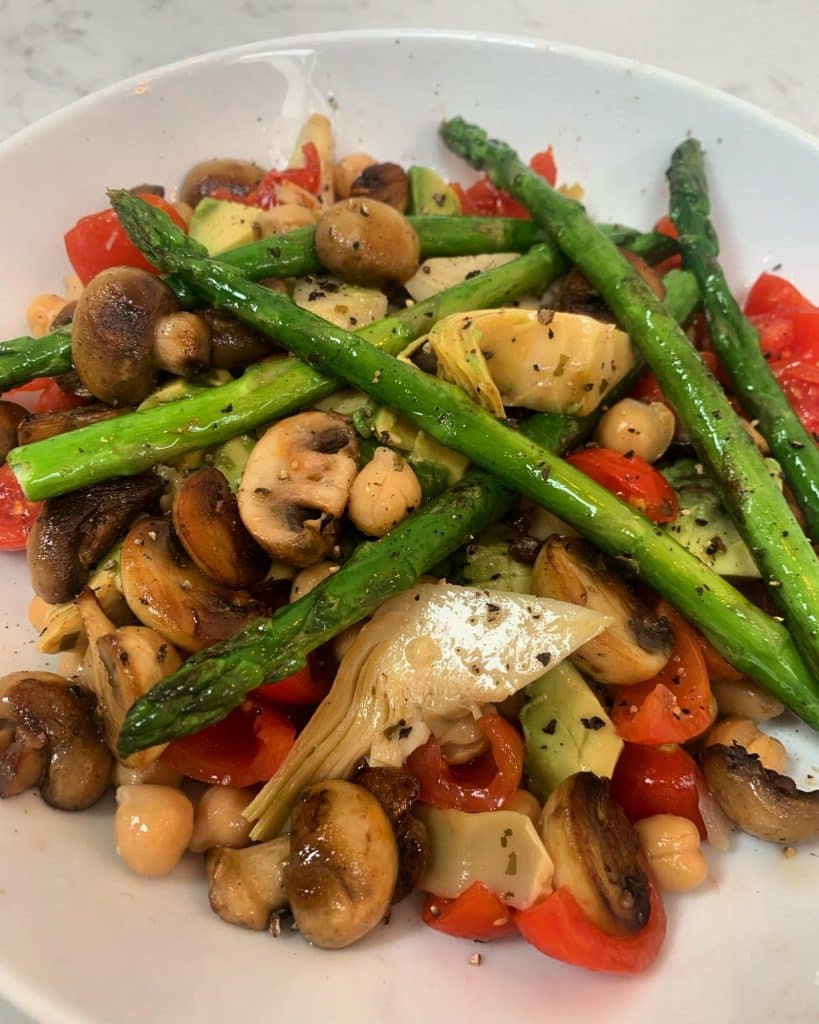 Why not check it out?
Why don't you have a go, it's been a really popular recipe on the blog.
Let me know what you think as I so love to hear.
Please comment below the post.
Thanks Cx
Ingredients
125g asparagus spears (must be fresh), stalks chopped in to 3 or 4 pieces, leaving the tips in tact
1 litre of boiling water and 4 vegetable stock cubes to make stock
3 tablespoons of extra virgin olive oil
1 medium onion, finely chopped
1 garlic clove, crushed
300g Arborio rice
200ml dry white wine
1 teaspoon of butter
70g of freshly grated parmesan (grate yourself tastes so much better)
Salt and black pepper for seasoning
A great alternative to asparagus is a Pea and broad bean combo.
Preparation Method
Serves 4 as a main, 6 as a starter or 8 as a accompaniment to meat/fish.
Par boil asparagus for approx. 6 mins until just tender, not quite cooked, drain  and leave. Make stock adding stock cubes to boiling water.
Heat oil in a large saucepan and fry onion and garlic until soft, not brown.
Add rice and fry for approx. 3 mins over a medium heat so rice toasts. Stir continuously with a wooden spoon.
Pour in wine and continue to cook over a medium heat until it is absorbed. Now start adding stock, pour in a couple of ladlefuls of the stock and bring to a simmer. Continue to cook and stir until all the stock is absorbed.
Pour in the rest of the stock a ladle-ful at a time and cook until absorbed. After approx. 15 mins and when you have have roughly 2 ladlefuls of stock to go add the asparagus so it can continue to cook through.
Once all the stock has been absorbed and rice is cooked remove the pan from the heat and add the butter and parmesan (reserve a little for sprinkling on top). Stir everything continuously for 1 minute so the risotto becomes very creamy. Season with salt, black pepper and remaining parmesan and serve immediately.