Hi and welcome to
Easy Peasy Lemon Squeezy
A place to inspire, share and talk everything kitchen with a side order of lifestyle and social ;)
Roquefort Bruschetta with Peach & Honey
Roquefort Bruschetta with Peach & Honey
These Roquefort Bruschetta with Peach & Honey are wonderful little starters or canapés – very delicious and a little bit different and so easy to make.
Go on impress your guests and wow your guests with something a bit different and they are the most perfect links party canapés.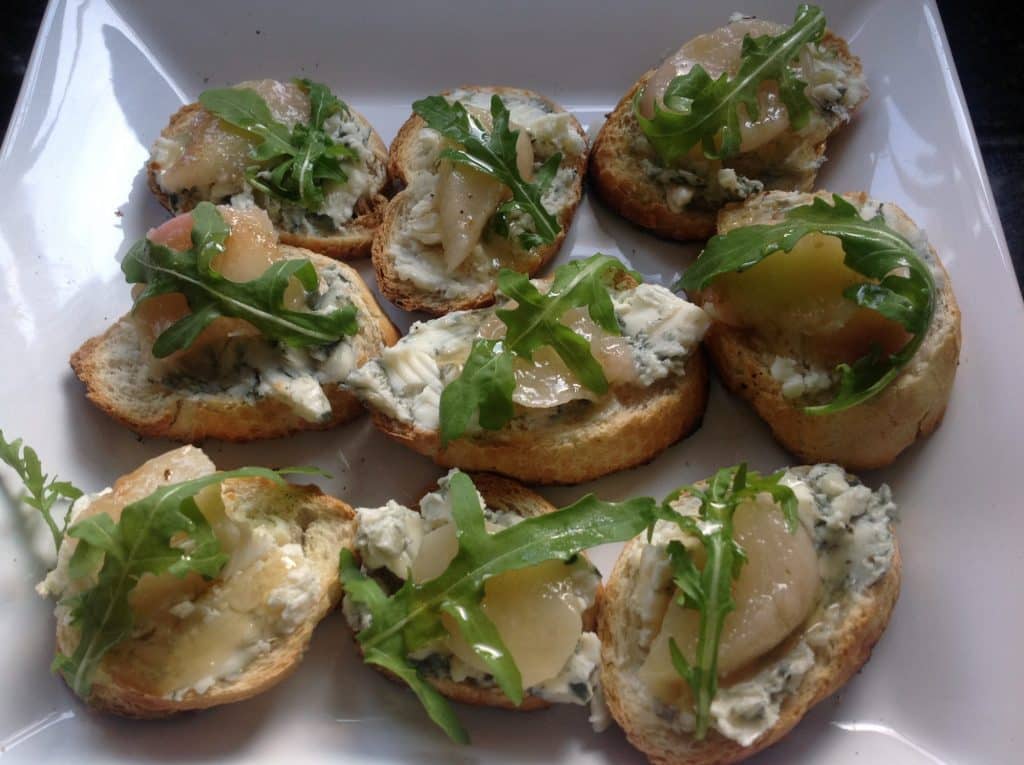 It's so nice to walk around and offer these fresh nibbles, rather than those frozen, baked things, brown things….
Roquefort is a sheep milk cheese from the south of France, and together with Bleu d'Auvergne, Stilton, and Gorgonzola is one of the world's best known blue cheeses.
It's so tasty have a try! The salty Blue Roquefort Cheese with the sweet honey and peach is a really great combination – yum!
Another Canapé
Also they go really well at any drinks party and look lovely alongside my Smoked Salmon Canapés
Drinks? to go with canapés
I have so many lovely drinkies under 6pm drinkies why not have a go?
I love this beauty, Raspberry Mojito – aka The Secret Smile – why not have a go?
Homemade Drinks Canapés
You know you can buy all those canapés in the supermarket. But why would you?
When you can make these fresh tasty ones – you know it makes sense!
Both these canapés look so lovely on big white platters, being handed around. So so elegant
They can both be made in advance of the party so you can enjoy the good times too!!
Have a try – I'm sure you'll like them
Thanks Cx
Ingredients
Makes about 12
12 thin slices French bread
100g Roquefort Cheese
2 peaches – skinned (boil for 3 minutes – plunge in cold water – skin easy to peel off) I used white peaches
Rocket Leaves for garnish
Squeezy honey
Preparation Method
Toast the bread on both sides
Top with a spread of Roquefort
Add a slice of peach and drizzle of honey
Garnish with Rocket
Serve – yum