Hi and welcome to
Easy Peasy Lemon Squeezy
A place to inspire, share and talk everything kitchen with a side order of lifestyle and social ;)
Malc's Easy Christmas Stuffing (aka Dads)
Malc's Easy Christmas Stuffing (aka Dads)
Perfect for Christmas Day! Malc's Easy Christmas Stuffing, it's a delight I promise.
It's a sausage meat Christmas Stuffing recipe, so it packs a punch on it's own.
Other stuffing shapes / Stuffing Balls?
You can have it either in a dish or rolled into balls, it really doesn't matter.
It's also perfect as the filling for sausage rolls! It's so lovely
It really is so good and it was developed by a very very special man! We miss him everyday! My Dad xxx
A lovely blend of sausage meat, onions, herbs, breadcrumbs and eggs – flipping delicious!
I make a lot!!!
Stuffing it's not just for Christmas
What's great about his Christmas Stuffing is that after you've enjoyed it with your Christmas lunch, you can then also eat it cold in turkey sandwiches the days in between Christmas and New Year!
In fact you could make it just for the sandwich days as it's so good.
And no need to just have it at Christmas either? Or Thanksgiving. You could just make this and use it in sandwiches, it's so tasty
I tend not to stuff the turkey cavity as I think it makes a bit of a mess, but you can obviously – just make sure it's well cooked through.
I promised you'll love it, drop me a comment and let me know
Go on please have a go at Malc's Easy Christmas Stuffing (aka Dad's) you won't regret it .
Just don't make as much mess in the kitchen as he used to, please 🙂 Oh the mess!
Let me know how you get on and what you think
Sausage Roll filling?

You can also use the mix for your Sausage Rolls – just like my darling Hannah Montana did
Just make stuffing – roll into a long thin sausage and pop on top of puff pastry or short crust pastry sheet – fold over using water to seal.
Pop in freezer for half an hour
Remove and cut into desired sizes, egg wash and bake (make sure seal is on the bottom)
Other Christmas Recipes
I have some other lovely Christmas Recipes, maybe try my: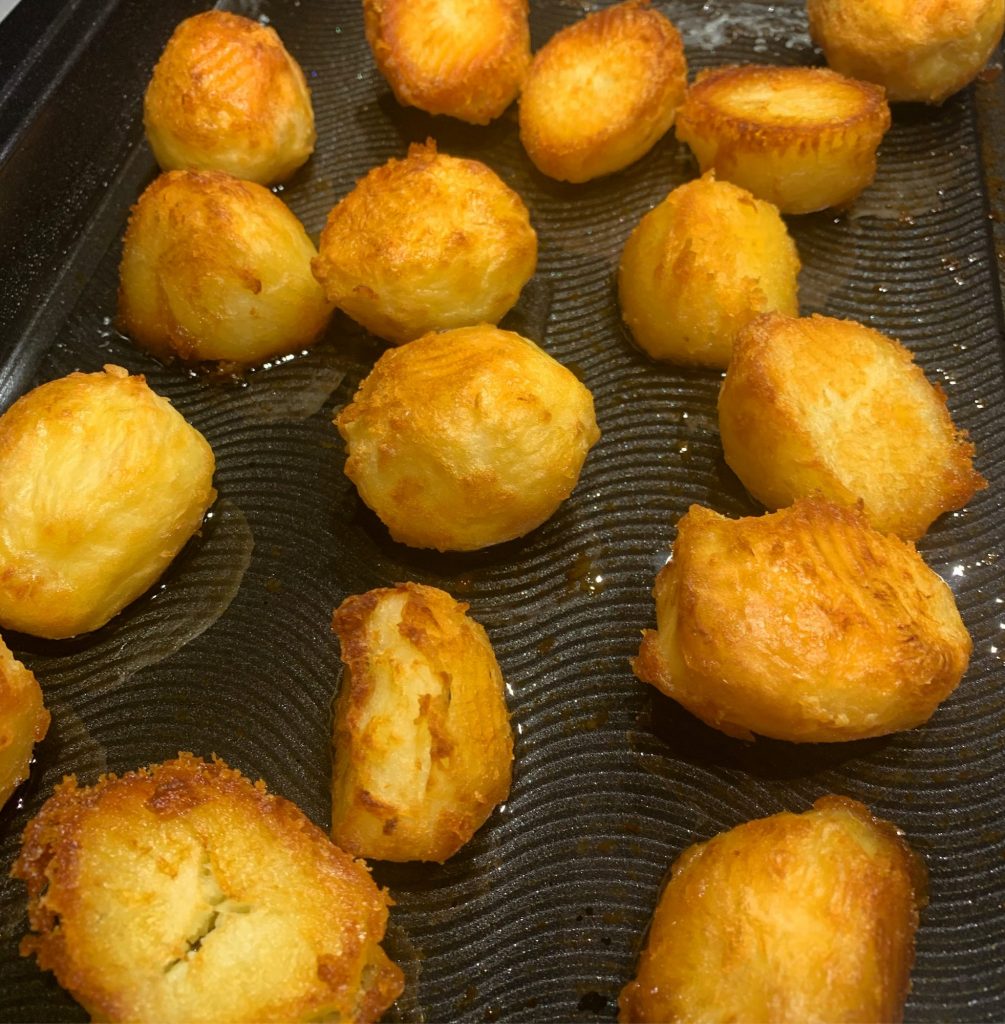 And finally my lovely Christmas Sprouts recipe, I love sprouts and they get such bad press!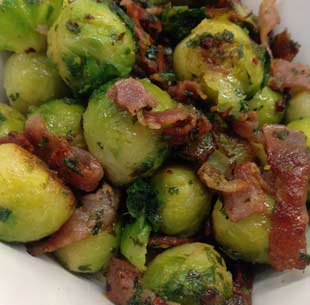 Thanks Cx
Ingredients
2 White Onions, chopped, large pieces
6 Lincolnshire Sausages, skins removed
100g Breadcrumbs, coarse
1 tablespoon Dried or fresh parsley, chopped
1 tablespoon Dried or fresh sage, chopped
Salt & Black Pepper
1 Egg, beaten
(Optional, chopped chestnuts, grated apple – not used in Malc's)
Preparation Method
In a pan boil the onions in water until tender – 20 mins
In a bowl mix sausage meat , breadcrumbs, herbs, and egg
Drain the onions and leave to cool, when cool mix in with the sausage mi, together with some Salt and Black Pepper
Pop in a Dish / or roll into balls, finish with a sprinkling of herbs and bake in a pre-heated oven Gas 6 / 200C /400F for about 30-35 minutes
Enjoy (also amazing cold on Boxing day :-))
You can also use the mix for your Sausage Rolls – just like my darling Hannah Montana did – see pic opposite
Just make stuffing – roll into a long thin sausage and pop on top of puff pastry or short crust pastry sheet – fold over using water to seal.
Pop in freezer for half an hour
Remove and cut into desired sizes, egg wash and bake (make sure seal is on the bottom)