Hi and welcome to
Easy Peasy Lemon Squeezy
A place to inspire, share and talk everything kitchen with a side order of lifestyle and social ;)
1
2
Easy Lemon Chicken with Egg Fried Rice
Easy Lemon Chicken with Egg Fried Rice
This is a firm family favourite here! My Easy Lemon Chicken with Egg Fried Rice I make it VERY often and I've been making it for many many years.
In fact I would have thought by now my family would be sick of it, but no, they keep asking for it time and time again!
It's so easy and the lovely fresh lemon chicken sat next to a bed of soft, tasty egg fried rice – Yum!
It's a dish bursting with flavour I promise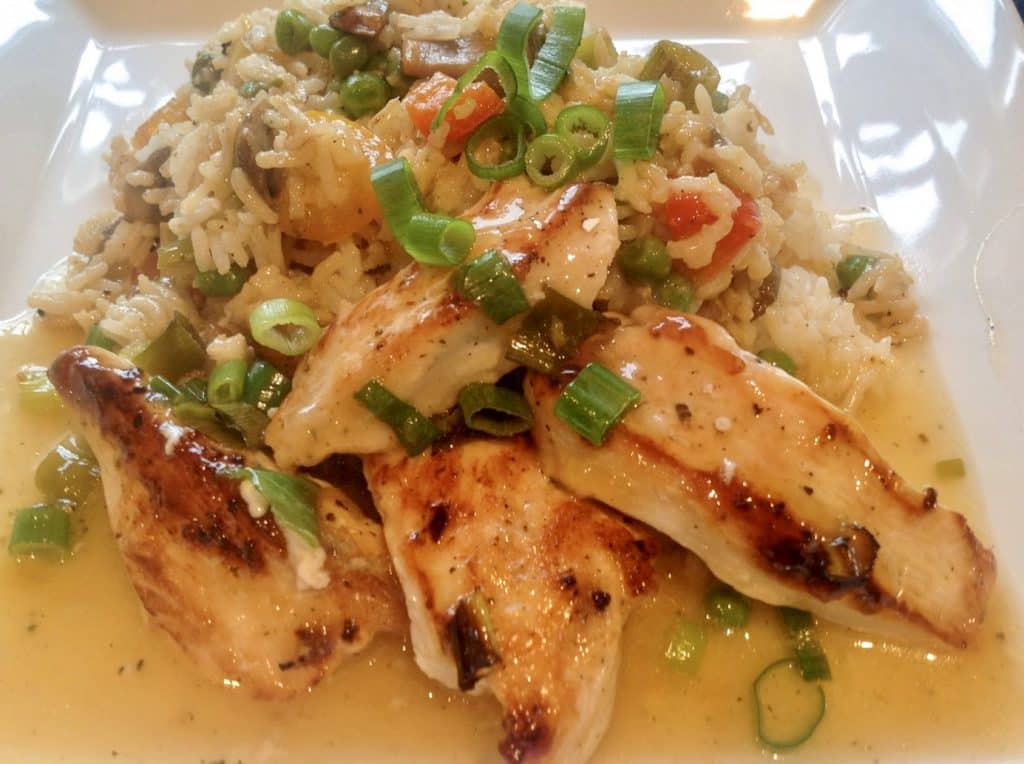 I would love it if you had a go and I'd love to hear what you think?
I've served it so many many times to friends and family, adults and kids and everyone seems to love it!
Please have a go.
Let me know what you think to this lovely Easy lemon chicken dish
Fakeaway Lemon Chicken
It's so much nicer than from the takeaway and it's not too bad for you either! In fact it's a perfect fakeaway!
And I don't batter my chicken like they do at some of the takeaways. I think it's possibly much better for you. I really don't think you need the batter at all!
Chicken Dinner – always
Chicken is always my go to but I just love its versatility, you can simply do so so much with a chicken fillet.
I have a lot of chicken dishes on the blog, just search chicken, or chicken dinners in the search box. A lot of dishes I promise!
One of my fave fresh chicken dishes is my Lime Chicken with Avocado Salsa, is you like this dish I'm sure you'll like that one too!
Another fave is my Philadelphia Chicken recipe – again super easy! Have a gander!
This one also has the added delight of being all baked in one tray – I do love a traybake dinner!
Have a go and see how you get on, oh and please please drop me a comment below the recipe.
I do so love to have your comments.
Thanks & Enjoy Clare
Ingredients
Ingredients (serves 3 hungry peeps 4 normal)
Lemon Sauce
300 ml Water
Chicken Stock cube
1 1/2 tablespoons Caster sugar
3 Lemons – zest and juiced (3 for very lemony)
Salt & Black pepper
1 tablespoon Cornflour 2 tablespoons cold Water
Chicken
1 tablespoon Olive Oil
2 Cloves Garlic – crushed or squirt of chilled Garlic
1 teaspoon grated Ginger or squirt chilled Ginger
4 Chicken Breasts, slice into long strips
Egg Fried Rice
1 tablespoon Olive Oil
Squirt chilled Ginger
Squirt of chilled Garlic (or 1 Clove, peeled & minced)
Bunch Spring Onions chopped (reserve tops for garnish)
1/2 Red Pepper, deseeded & chopped
1/2 Yellow Pepper deseeded & chopped
6 Mushrooms – chopped
50g frozen Peas
250g Rice – boiled (I use Basmati)
1 Egg
Preparation Method
Method – Preheat oven 220C/430F/Gas 7
Make Sauce
In a small pan heat the water, stock cube, sugar, Lemon juice & zest , salt & pepper and bring to the boil.
Simmer for approx. 5 minutes
In a small bowl mix cornflour with water , tip into the sauce and stir until thickened – remove from the heat, pour into a medium ovenproof dish
Chicken
In a large frying pan add the olive oil, garlic & ginger, then fry chicken strips over a high heat for approx. 7 minutes – just on one side to get a good golden colour,  place brown side up in the sauce.
Bake in the preheated oven for 20 minutes.
Rice
In the same frying pan add a little more oil, ginger and garlic and fry the spring onions, diced peppers, chopped mushrooms for 5 minutes, then add the garden peas and fry for further 2 minutes .
Add the cooked rice, stir and heat until sizzling, season.
Finally add egg and stir throughout the rice until cooked.
Remove the chicken from oven and garnish with the reserved spring onion tops
Serve with the egg fried rice
Enjoy Cx