Hi and welcome to
Easy Peasy Lemon Squeezy
A place to inspire, share and talk everything kitchen with a side order of lifestyle and social ;)
Pennette with Peas, Pancetta & Mascapone
Pennette with Peas, Pancetta & Mascapone
This is such a LOVELY recipe. So quick and uber easy! Everyone loves a quick pasta dish for mid week and this Pennette with peas, pancetta & mascarpone is special!
Thank you Italian Sara for sharing this easy pasta super dish
Pennette is small Italian pasta tubes pasta with ends that are cut at an angle.
They are available with a smooth or ridged surface. A shorter and thinner version of penne rigate pasta.
If not available substitute either perciatelli or long ziti broken into smaller pieces or short ziti.
I make this dish at least once per month. Everyone loves it
To serve your Pennette
Sometimes I serve it with a side of tomato salad.
The kids usually like garlic bread with it too. Then everyone's happy!
And all you need are these! So simple
Pasta Suppers
I just love quick tasty Pasta suppers don't you? This one really is quick and easy and ready in 20 minutes. It's lovely
I have loads of pasta dishes on here, as pasta is always my go to supper.
A really great one is Pasta with Prawns & Rocket
So good and really quick again! Just look at those colours!!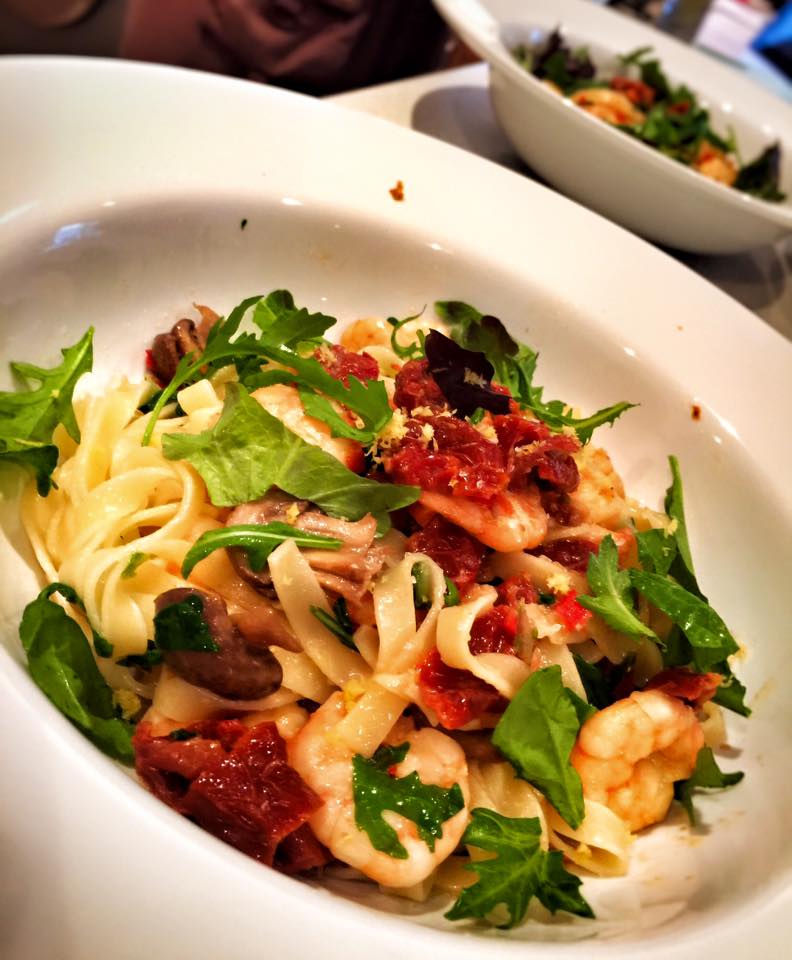 Try it and let me know what you think to Italian Sara's Pennette Peas, Pancetta & Mascapone in the comments section below the recipe?
Thanks Clare x
Ingredients
Serves 4 (ish)
400g Pennette or penne pasta /or small shells (to catch the peas)
2-3 tablespoons Olive Oil
1 Onion, finally chopped
150g Cubed Pancetta (or smoked bacon)
2 Cloves garlic, finely chopped
200g Frozen peas (petit pois if you can)
200ml Vegetable stock
125g Mascapone
2-3 squeezes Tomato Puree
Parmesan for serving
Salt & Black Pepper
Preparation Method
Boil the water and cook the pasta (salt water)
Heat the oil in a saucepan and and fry the onion slowly until it softens, add pancetta and fry until crispy
Stir in the garlic and cook for 2 mins, add the peas, vegetable stock, mascapone and tomato puree, simmer for a few minute
Drain the pasta, return to the pan and add the peas/pancetta sauce, stir well, season
Serve immediately with a sprinkling of parmesan and dig in 🙂 I like to serve it with a big green salad to
Enjoy Cx