Hi and welcome to
Easy Peasy Lemon Squeezy
A place to inspire, share and talk everything kitchen with a side order of lifestyle and social ;)
Easy Avocado Salsa with Sweetcorn
Avocado Salsa with sweetcorn, so easy
I've had this Easy Avocado & Sweetcorn Salsa / salad on my blog for a very long time.
This is because it forms part of my Lime Chicken recipe.
But it's so damm good I've found myself having it a lot with lots of other dinners. I love it
So I thought I'd post it as a recipe in its own right. I Love avocado recipes, so here's another!
It's an easy beauty!
And do you know what you can blend the ingredients in whatever proportions you like, you can add other stuff too, such as pepper, carrot or mushrooms – just do it!
So below I share with you my lovely recipe.
(Oh and please don't forget the lovely coriander – it makes the dish. Coriander is sometimes referred to as cilantro in US – don't worry it's the same thing!)
I'd be thrilled if you try it and let me know what you think.
It's great any time of year but especially good for BBQ season.
It's so simple to make as you simply chop all the ingredients and mix!
Other intetresting Salads
I always make a great big bowl of it for any BBQ together with:
My Asian Slaw and Potato Salad and then I think you have the perfect set of salads for any BBQ party!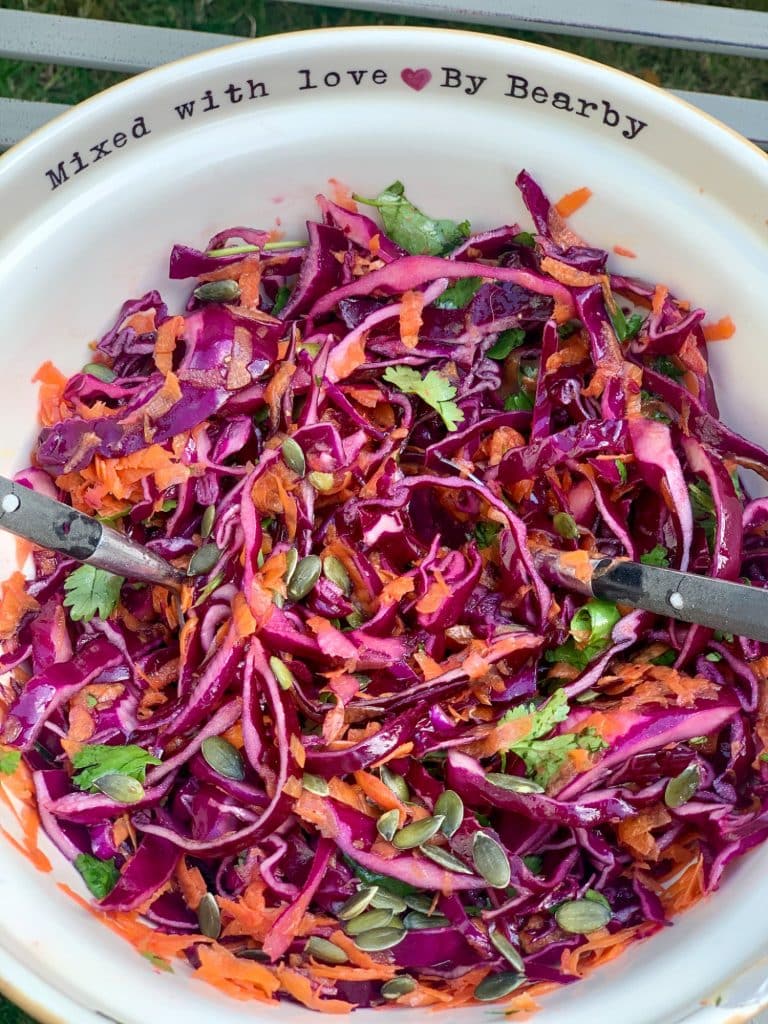 So let me know what you think!
You know I'm all about giving you easy, tasty, different recipes and I think this one ticks another box!!
Have a fab summer
The Easy Slimming Group
I also have a Facebook Closed Group called Easy Peasy Slimming Style Recipes
Come over and join this great honest community Facebook for Slimming Style Recipes if you're interested.
just use the join button if you like real home cooked tasty easy food!!
We support encourage and laugh!!
Loads of tips and tricks – I promise
Big Love Clare x
Ingredients
Serves 2-3
1 small tin Sweetcorn
16-20 Cherry Tomatoes, chopped into quarters
1 small red Onion, chopped finely
1/4 cucumber, chopped
Big handful chopped Coriander
1 Tablespoon olive oil
1/2 – 1 teaspoon FreshRed Chilli – chopped very finely (or more if you like it spicy)
1 Avocado – peeled – stone removed and chopped
Squeeze lime juice
Salt and black pepper to taste
Preparation Method
Mix it all together!
chill and serve – that's it