Hi and welcome to
Easy Peasy Lemon Squeezy
A place to inspire, share and talk everything kitchen with a side order of lifestyle and social ;)
Strawberry Daiquiri Cocktail
Strawberry Daiquiri Cocktail
A Strawberry Daiquiri Cocktail is just pure summer loving, strawberries and rum with a hint of citrus. What's not to love
Do you fancy a Strawberry Daiquiri Kiss?
I do 🙂
These daiquiri's aren't too sweet and you can really taste the beautiful lime – delicious.
If you want to make it proper (seriously) strawberry flavoured, just use 1 lime instead of 2 and add in 30ml of strawberry liqueur or syrup or some strawberry cordial.
Strawberries in drinks
on I love strawberries do you?
Especially English ones in the summer – I like to eat the seasons (or maybe drink them)
According to Wiki
These potent little packages protect your heart, increase HDL (good) cholesterol, lower your blood pressure, and guard against cancer.
Packed with vitamins, fiber, and particularly high levels of antioxidants known as polyphenols, strawberries are a sodium-free, fat-free, cholesterol-free, low-calorie food
What is a Daiquiri Cocktail?
The official definition of a Daiquiri is:
'An iced drink containing rum, lime juice, and syrup or sugar'
Daiquiri is a family of cocktails whose main ingredients are rum, citrus juice, and sugar or other sweetener.
The daiquiri is one of the six basic drinks listed in David A. Embury's classic The Fine Art of Mixing Drinks, which also lists some variations.Wikipedia
So this is just perfect
So mix, shake, kick your shoes off and enjoy
Jx (The Cocktail Queen)
Another lovely Cocktail
A Delicious Margarita is another lovely cocktail
A beautiful blend of tequila, triple sec and lime juice 🙂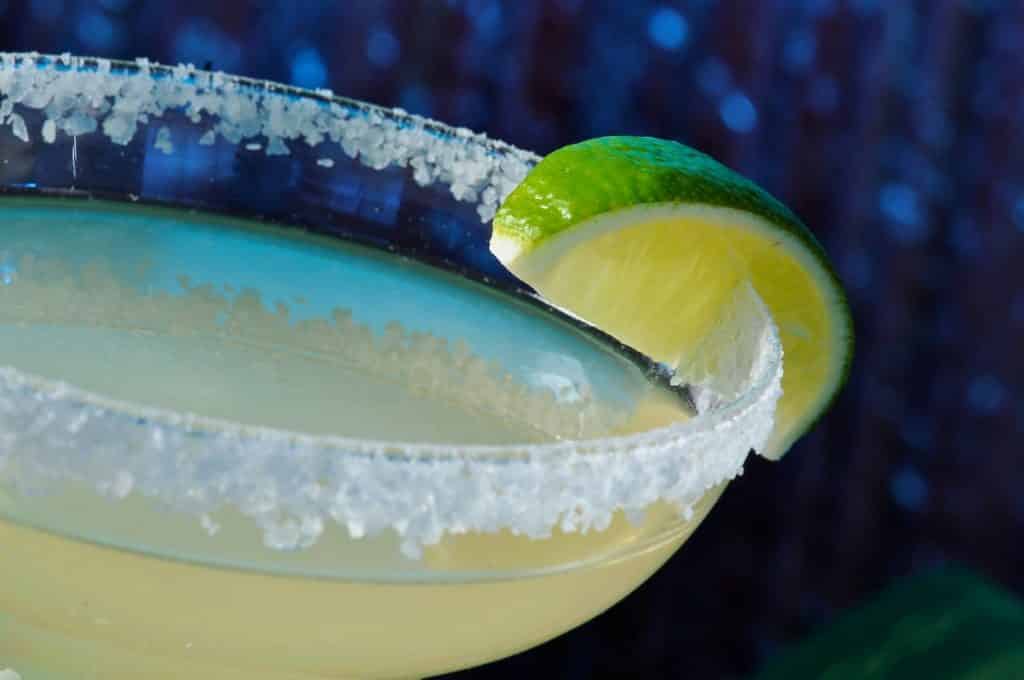 Ingredients
For 2 people
200 – 300g of strawberries
2 limes – squeezed for juice
100ml rum
30ml triple sec
Ice – crushed
Preparation Method
Squeeze the limes and pour juice into a blender or jug
Add the strawberries and either blitz or muddle and mash ( keep a couple for decoration)
Pour the purée through a sieve into a cocktail shaker to get rid of pips
100ml of white rum and 30ml of triple sec
Add in crushed ice – about a handful
Shake and pour into either a martini or margarita glass
Ta-Dah!