Hi and welcome to
Easy Peasy Lemon Squeezy
A place to inspire, share and talk everything kitchen with a side order of lifestyle and social ;)
Strib Rhubarb Streusel
Strib Rhubarb Streusel
A delicious and easy rhubarb pudding that will tantalise your guests at any meal. Inspired by my friend Inger's rhubarb crop in Strib Denmark. (Rhubarb which I sneaked home in my suitcase – yes really) Bake & enjoy! And this recipe went in The Telegraph
how nice is that… Have a look!
The Telegraph – Rhubarb Recipes
It's such a lovely change from crumble and would be great with cream, ice cream or custard served warm! Also lovely the next day sliced and cold with a cuppa a real Tea Time Treat! It's even sturdy enough for lunch boxes….. Just make sure you have the pastry thin and crispy – we don't want any soggy bottoms now do we?
Go on have a go! Strib Rhubarb Streusel all the way from Denmark
Cx – drop me a comment and let me know how you go – you know how I love your commnets
Ingredients
250g sweet short crust pastry (handmade or bought Jus-rol SC is great)
300g rhubarb – mine's from Inger's garden in Strib, Denmark
3 tbsp red fruit jam – any will do
100g plain flour – plus a little for rolling pastry
60g butter
50g porridge oats
60g demerara sugar
40g flaked almonds
1 tsp icing sugar – for dusting if you want to be posh
Use a 10″ x 10″ or 8″ x 10″ tin, lined and greased (greaseproof paper also helps you lift it out of the tin)
Preparation Method
Pre-heat oven to 180 C / gas mark 4.
Cut the rhubarb into 3cm pieces, put in a pan and add jam, stir. Then place over a low heat with the lid on for 8-10 minutes until soft, leave to cool.
Make your short crust pastry or use the bought sweet short crust, line tin with pastry making sure it's not too thick, it doesn't need to be too neat.
In a separate bowl add flour, then rub in butter until it looks like breadcrumbs, Add sugar, porridge oats and almonds and stir to combine.
Pour your cooled rhubarb mix into the pastry case and then sprinkle on the streusel topping.
Bake in the oven for 40 minutes until golden (you don't want a soggy bottom…).
Leave to cool slightly then using greaseproof paper, lift carefully out of the tijn, enjoy either warm (dust with icing sugar), with custard or ice cream or cold with a nice cup of tea. Perfect for lunch boxes ….. enjoy!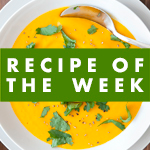 .