Hi and welcome to
Easy Peasy Lemon Squeezy
A place to inspire, share and talk everything kitchen with a side order of lifestyle and social ;)
1
2
Easy Fish Pie, delicious
Easy Fish Pie
This delicious fish pie is based around Jamie Oliver's best with a few little tweaks from me:
I've made a lot of fish pies in my time, trust me, this is the best…….
The fish!! What fish should I use?
Always the first question. What fish should I use?
Well I use cod lion, a little smoked fish too as I like a slight smoky flavour!
You can also throw some fresh prawns in to if you fancy it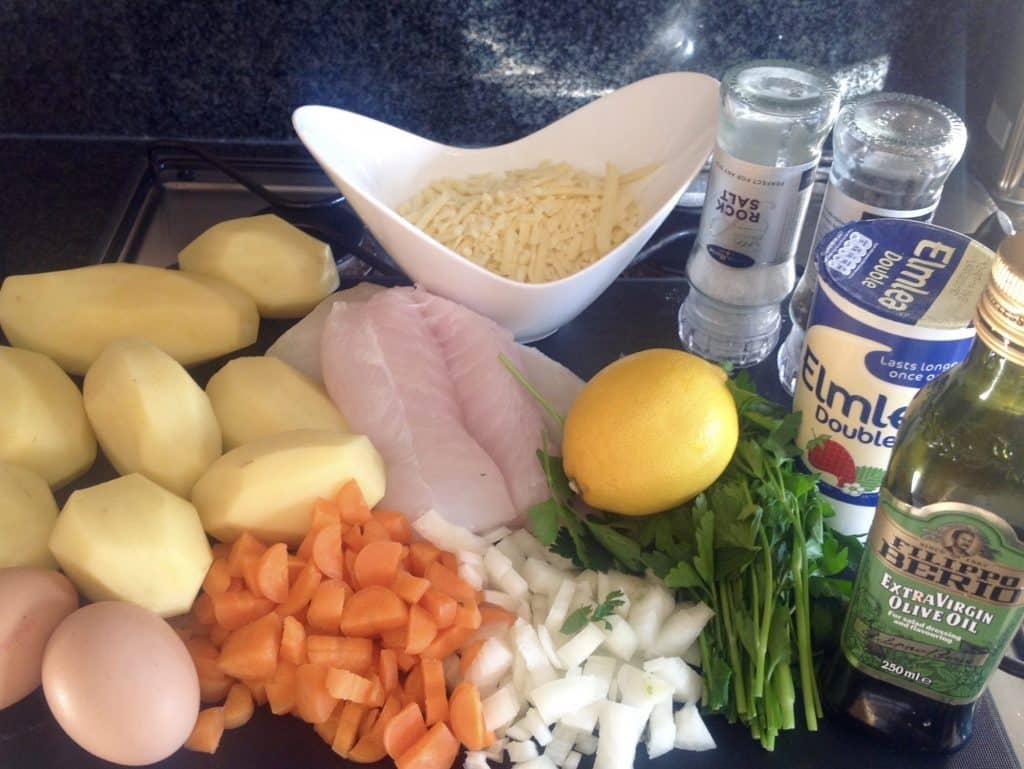 Just look at it
A warming plate of tender soft fish smothered in cheese sauce with boiled eggs and herbs.
Topped off with piping hot creamy mash and crowned with Cheese for that crunch!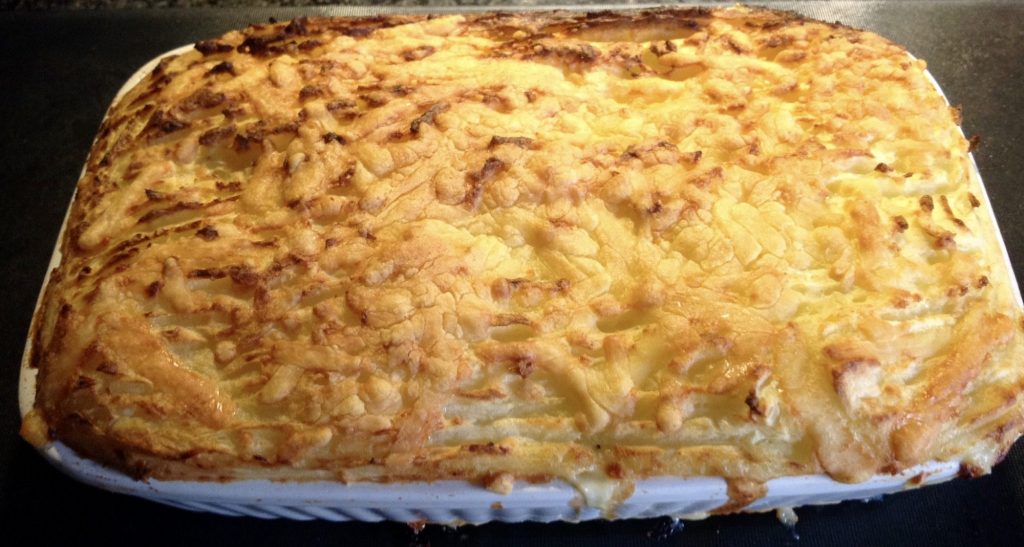 What to serve with your Easy Fish Pie?
I usually serve this lovely fish pie with garden peas. It's so good because it's a nice texture change and I love the sweetness of the peas!
It's also lovely to be honest with any green vegetables at all.
These lovely fresh vegetables cut through the creamy pie filling. (In the pie I've added some hidden chopped carrots which give such a sweet note).
You can add any fish, using smoked is lovely too. Also you can also chuck in some prawns to make it extra special.
(Not for me I'm afraid as unfortunately I'm allergic – damm!).
I do so love a Pie of fish :-). I think it's so comforting and homely.
It's what I would call a proper dinner and perfect family comfort food!
Good Friday Fish – why not a pie? Or perfect for Christmas Eve
Good Friday is all about fish and it's tradition to eat fish on this holiday day.
I did a little research as I wasn't entirely sure why. This is what I discovered
Jesus was executed on Good Friday and died for our sins, sacrificing his flesh for us.
On the anniversary of Christ's death, the church encourages followers to abstain from eating the flesh of warm-blooded animals on this day.
People are told to go for the alternative which in most cases is fish.
As fish comes from the sea, they are cold-blooded, it is thought of as a different kind of flesh meaning it is okay for consumption on Good Friday.
So why not make this easy recipe instead of heading to the chippy for fish and chips this year?
A lovely change and no queuing at the chippy! Go on have a go at this lovely dinner, why not?
Skinny Fish & Chips instead maybe?
Or if you really fancy those fish & chips maybe try my Skinny Fish & Chips?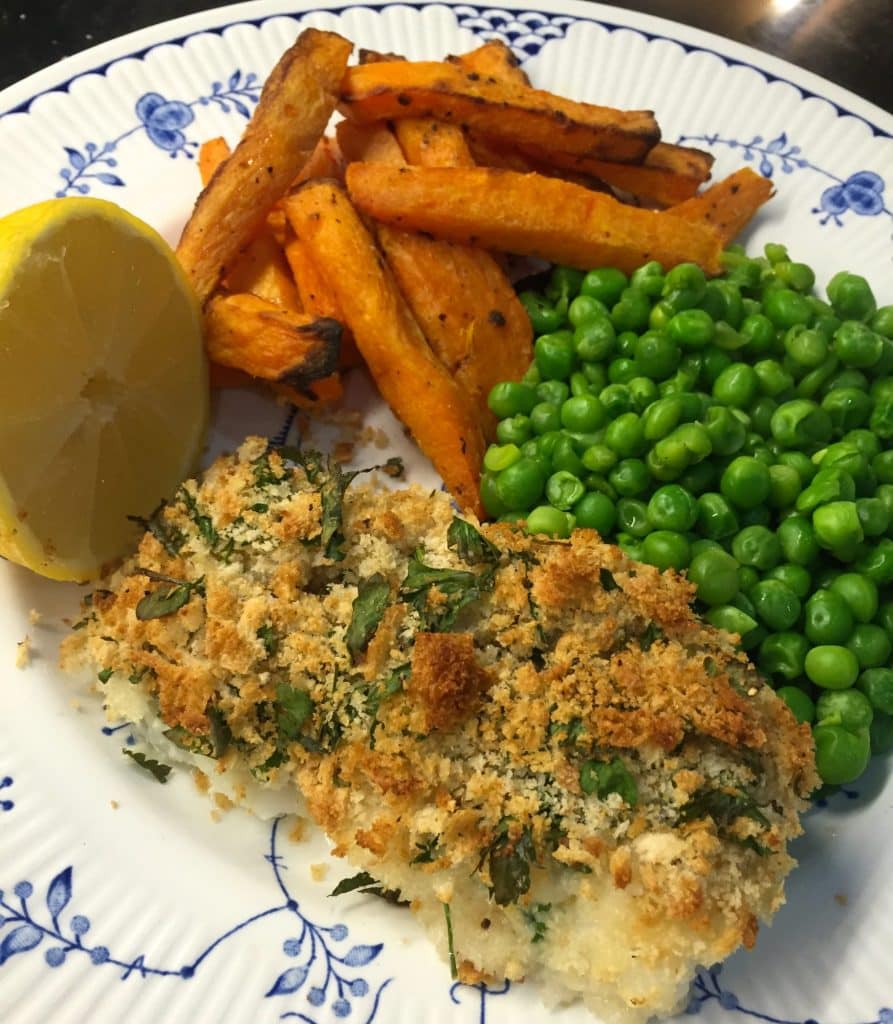 Another Fish Dish
How about my really popular Bubble & Smoke?
What's that? Well is creamy mash potatoes, topped with smoked haddock and then crowned with a runny poached egg
Truly delicious and easy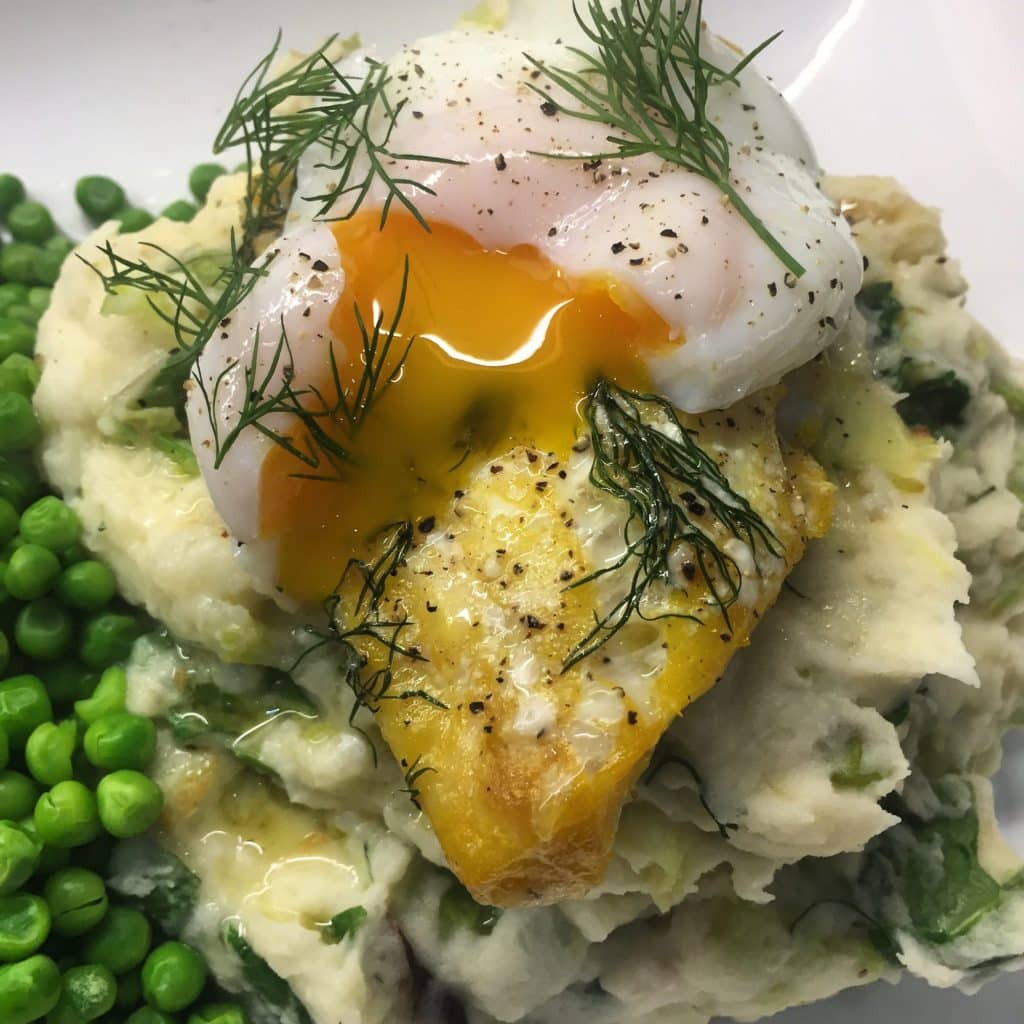 Please let me know what you think to nay wonderful fish pie.
I love your comments
Many Thanks Cx
Ingredients
6 – 8 large potatoes, peeled and diced into 1-inch squares
salt and freshly ground black pepper
2 eggs, free-range
1 onion, finely chopped
1 -2 carrots, finely chopped
Glug of olive oil
285ml double cream / or Elmlea Double
2 large handfuls of grated mature Cheddar (save a bit for the top)
juice of 1 lemon
1 heaped teaspoon English mustard (optional)
1 handful flat-leaf parsley, finely chopped and a few snipped chives if you like
455g fresh fish – haddock, cod etc skin removed (I use cod loin), deboned and cut into chunks ( I also use a little smoked fish too) – you can throw a few prawns in if you like
Preparation Method
Preheat oven – Gas 8 /230C/ 450F
Put the potatoes into salted boiling water and bring to a boil for 2 minutes. Carefully add the eggs to the pan and cook for a further 8 minutes until hard boiled, by which time the potatoes should also be cooked.
Drain the potatoes. Remove the eggs, cool under cold water, then peel and quarter them. Place to one side.
In a separate pan slowly fry the onion and carrot in a little olive oil for about 10 minutes, then add the double cream and bring just to a boil. Remove from the heat and add the cheese, lemon juice, mustard, and parsley. If its a little thick add a dash of milk.
Put the fish and the quartered boiled eggs into a large earthenware dish and mix together, pouring over the creamy vegetable sauce.
Drain the cooked potatoes and mash, together with salt and pepper. Spread the potato on top of the fish mixture.
Sprinkle with the rest of the grated cheese
Place dish on a baking tray (it will boil out)
Bake in the oven for about 30 – 35 minutes until the potatoes are golden.
Tuck in and enjoy Cx (serve with peas yummy)