Hi and welcome to
Easy Peasy Lemon Squeezy
A place to inspire, share and talk everything kitchen with a side order of lifestyle and social ;)
1
Smoked Haddock & Mash (Bubble&Smoke)
Bubble & Smoke (Smoked Haddock and Mash)
Smoked Haddock & Mash you can't beat it!
I thought it about time that we had a smoked haddock recipe!
And here it is:
A delicious easy dish with the smokiness of the Haddock and the bubble of the mash potatoes and spring onions, topped with a lovely runny poached egg!
The name Smoked Haddock & Mash, simply doesn't sound good enough!!
And just look at that egg!!!
I haven't any other smoked haddock recipes on my blog……maybe I need to put that right
But this one is just fabulous, I promise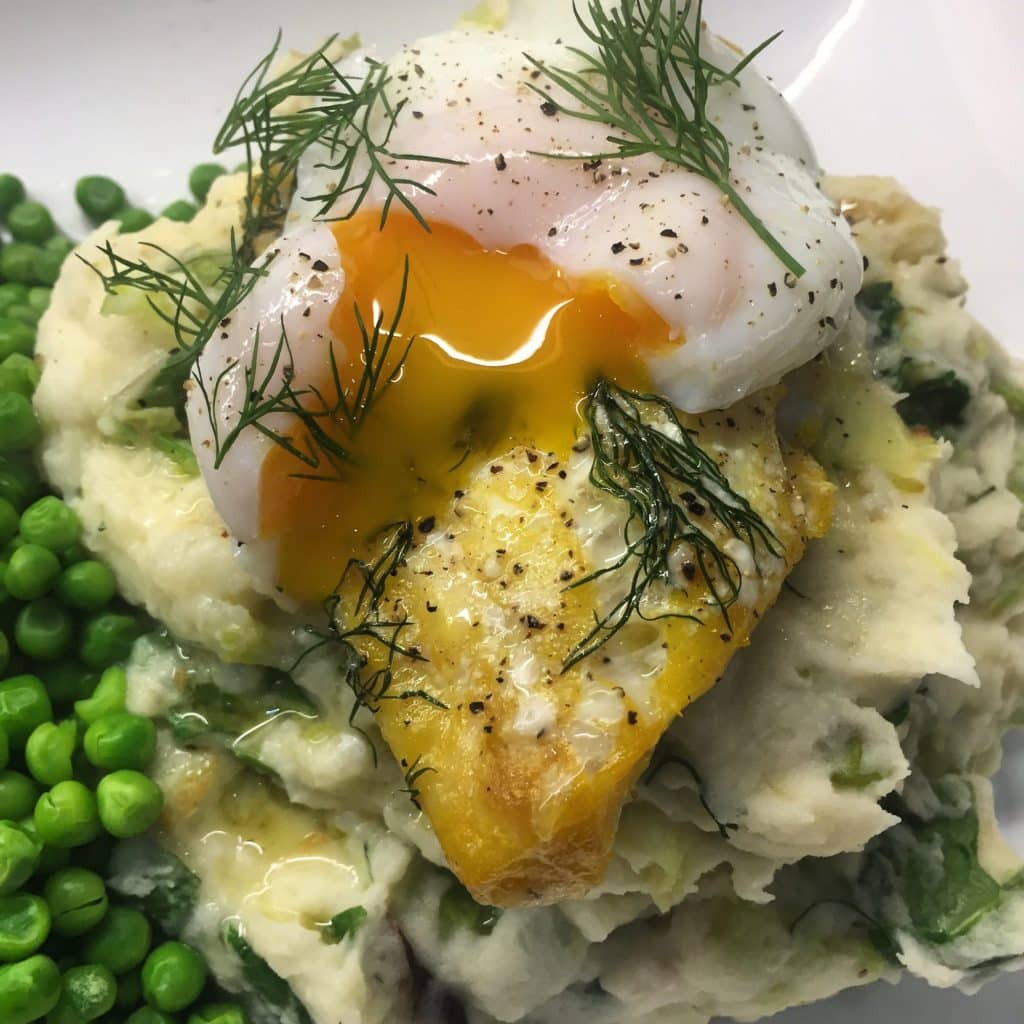 Fish Comfort Food
It's simply delicious, lovely comfort food.
It really is just Smoked Haddock and Mash with a twist and I love the name Bubble & Smoke!
It took me ages to think of it 🙂
What's not to like? I love a fish dish, do you?
I know I don't eat enough fish. Somehow I always feel good after fish, not bloated etc – they say fish is easy to digest, maybe it is.
This is a very easy and quick recipe and I reckon the whole family would go for this one.
Let me know how you get on?
This lovely fish dish is a firm favourite in my house. I think this is perfect for Christmas Eve, or Good Friday?
Such a nice change for the festivities!
Oh you might also love my Fish Pie too?
Maybe have a look….
And a little bit more about Smoked Haddock….
The haddock is a saltwater fish from the family Gadidae, the true cods, it is the only species in the monotypic genus Melanogrammus, oh yes it is!
It is found in the North Atlantic Ocean and associated seas where it is an important species for fisheries, especially in northern Europe.
Source Wikipedia

Is Smoked Haddock healthy?
It's a brilliant source of protein, with every 100g serving up 19g of the stuff—almost 40% of your daily recommended intake!
Protein is good if you're trying to gain some muscle, but it's also useful for the prevention of diseases such as cancer, diabetes and cardiovascular disease, so they say.
My advice for what it's worth is to up the fish in you diet.
I'm really trying to.
Another Fish Recipe
And here's another fave recipe of mine for fish!
It's Baked Cod with courgettes – it's spicy and so good.
Also quite low carb!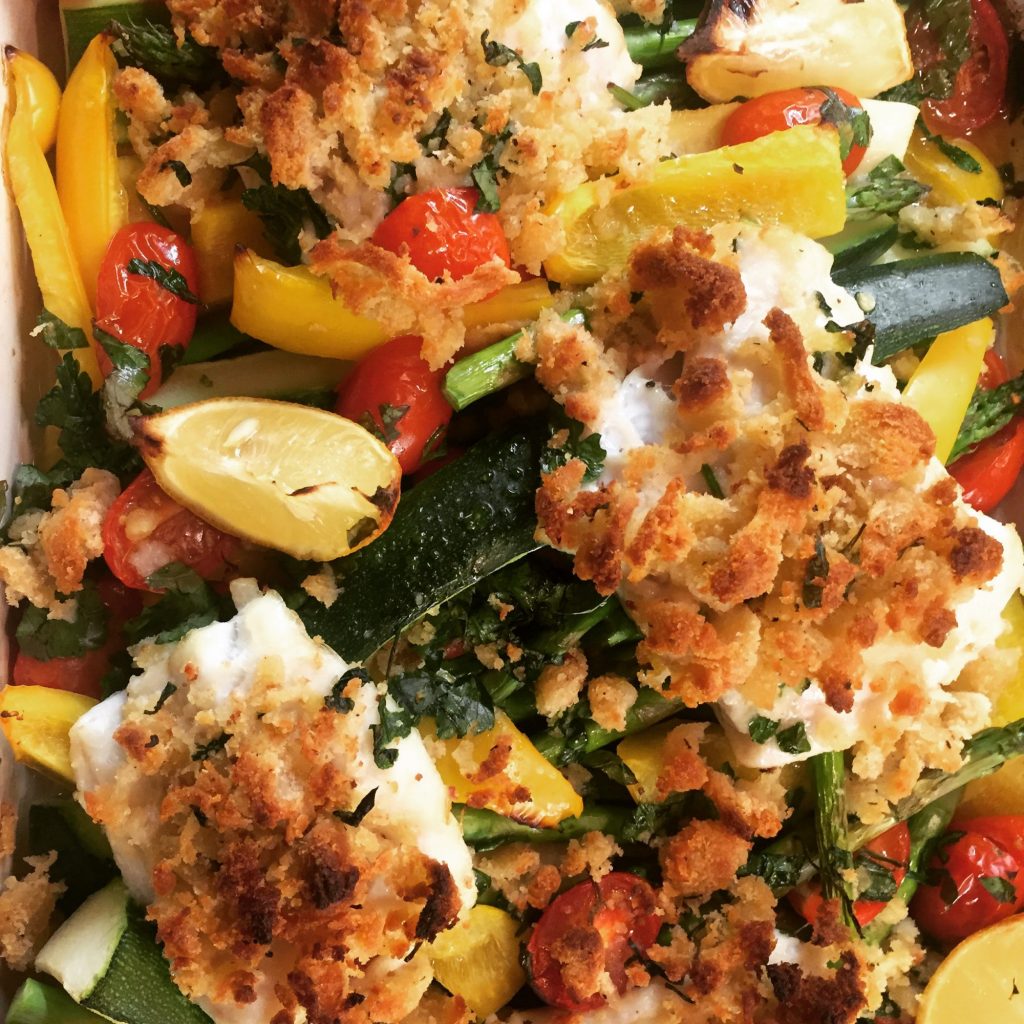 Enjoy
Big Love Clare x
Ingredients
Feeds two
2 pieces Smoked Haddock Fillet (I don't usually by the dyed stuff but the queue was too long at the fish counter)
Drizzle of olive oil
Knob of butter
Salt & Black Pepper
Few sprigs of Dill
500g – 750g Potatoes, peeled and chopped into pieces
3 leeks, trimmed, chopped in 1cm slices
Drop of  milk
Handful of Spinach
2 Eggs, ready for poaching
Preparation Method
Preheat oven to 200C/400F/Gas6
Pop you potatoes onto boil, once boiling reduce and simmer for 15-20 minutes until soft
In a frying pan add a little oil and add your leeks – pan fry on low for 10 minutes until soft
Put your fish in the oven for 15 minutes, with a dash of olive oil and a knob of buyer with a few dill sprigs and season
Mash your potatoes and add butter (if you like) and milk and, beat until nice and smooth, add your leeks and stir well, season
Put a small pan of water on to boil, When you are almost ready break your eggs into the boiling water and simmer for 2-3 minutes depending on how you like your egg
When your fish is almost ready reheat quickly your mash and leeks by string over the heat, finally stir in the spinach at last minute
On a warmed plate pile up the mash mix
Then add your fish on top and pour over a little of the cooking juice, then top with your poached egg, garnish with a little dill and get stuck in!
Serve with peas or any veg