Hi and welcome to
Easy Peasy Lemon Squeezy
A place to inspire, share and talk everything kitchen with a side order of lifestyle and social ;)
Courgette Chocolate Brownies
Courgette Chocolate Brownies, Tracey's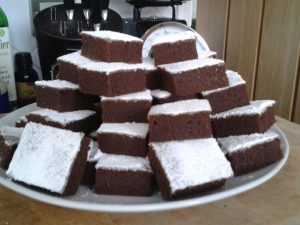 Courgettes? Glut?
For those times when you just have too many flipping courgettes 🙂 and you're not sure what to do with them?!
Make these super Chocolate Courgette Brownies or if you prefer Zucchini Chocolate brownies – why not?
You could also leave the cake whole and you basically have a courgette cake with chocolate – yum!!
I think you could almost call them healthy chocolate brownies? The lovely Tracey shared her great recipe with us!!
But hold on, Brownies with courgettes, that's ok isn't it?!
Well let me tell you , it's more than ok! They are so very good!
Have a go and let us know what you think, there really are simply delicious and the courgettes help keep it that touch healthier!
Still amazingly chocolatey but with a tad of green fibre 🙂 and don't tell those picky eaters!
They will never know – what better way to get veg into the kids?
This recipe also works with beetroot and avocado
And the big kids? (I like to call it sneaky veg)
Courgette / Zucchini Recipes
There are a few recipes using courgettes scattered around this post!
I hope it helps with the glut you have 🙂
One of the most popular is my Sweetcorn and Courgette Fritters have a go why not?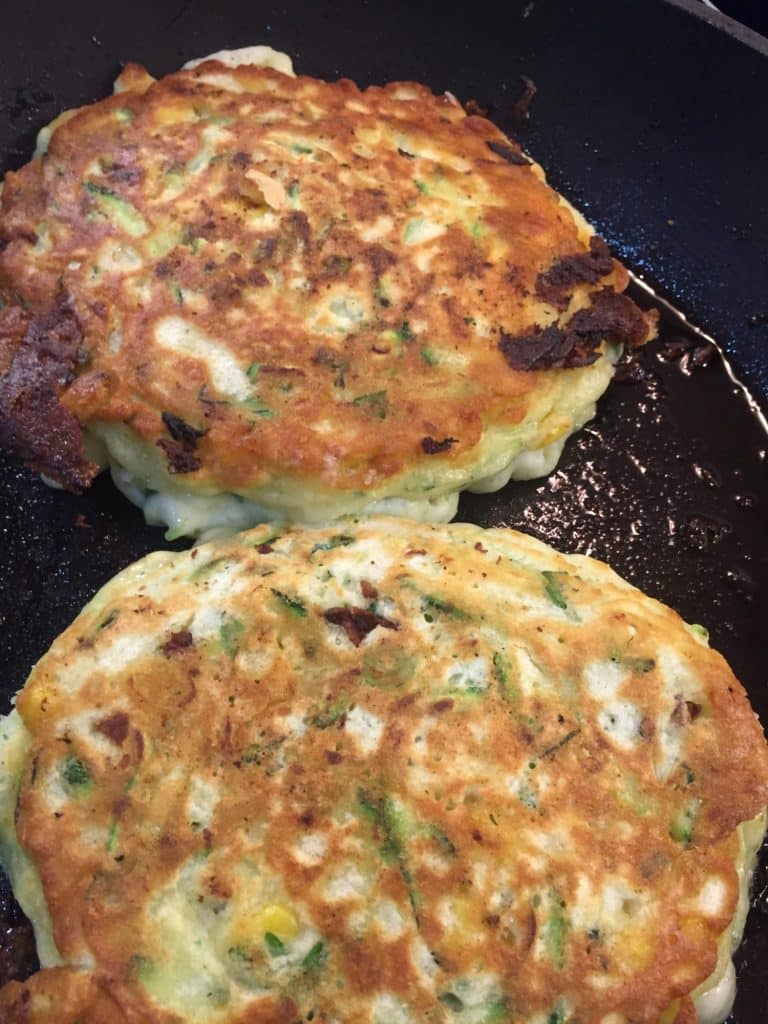 Vegetable Cakes
I'm thinking I may do some more recipes with veggies.
I'm thinking Chocolate & Beetroot Cake and maybe even Parsnip Cake? Do you put veggies in cakes?
Do you make an Vegetable based cakes? Carrot is the obvious, but what about some more unusal ones?
Have a go and let me know by posting a comment below, or let me know what cakes you make with veggies?
Have you seen my Vegan Chocolate Cake – you'll never guess what it's made from!
(Trust me -Black beans & Avocado icing!)
So have a go and let me know what you think
Thanks Clare
Ingredients
300g Plain Chocolate
250g Butter (option – half coconut oil)
5 free range eggs
350g Caster Sugar (option – half honey)
200g Plain flour
2 courgettes, grated or mushed (use Nutribullet if you have one)
Chocolate chunks (optional)
Preparation Method
Pre-heat the oven 180c / 375f / gas 4
Line & grease a tray 10 x 12′ tray
Melt the chocolate the butter (coconut oil) over a pan of hot water
Beat the eggs with sugar (honey)
Then add the chocolate mixture and flour – continuing to whisk!
Add the mushed Courgettes
Stir in chocolate chunks if adding
Tip onto lined tray and spread evenly to the edges
Bake in oven for about 15-20 minutes – check with knife if ready
Cut into squares and sprinkle with icing sugar
Yum ….. This recipe also works with beetroot and avocado