Hi and welcome to
Easy Peasy Lemon Squeezy
A place to inspire, share and talk everything kitchen with a side order of lifestyle and social ;)
Chambord's Queen of Hearts Cocktail
Chambord's Queen of Hearts Cocktail Clink clink!
Oh a Royal Wedding!! Meghan & Harry (I love Harry!) Are you excited? Will you be watching? Grab a Chambord's Queen of Hearts Cocktail.
I have to be in London – but I'll be watching on my phone on the train!
I love a wedding I do and what an amazing excuse to throw open the doors! (it's going to be warm and a beautiful day)
Make yourself something nice to eat and get yourself a tipple – what's nicer that a right royal cocktail a Queen of Hearts Cocktail at that.
Chambord Black Raspberry Liqueur has a fun and simple cocktail for people to try at home: the Queen of Hearts Cocktail Clink clink!
This recipe is courtesy of Chambered, thank you.
Chambord Liqueur is a 16.5% abv raspberry liqueur modelled after a liqueur produced in the Loire Valley of France during the late 17th century.
The Chambord product brand has been owned and produced by the Brown-Forman Corporation since 2006.
Oh please let me know in the comments below how you'll be celebrating. I'd love to know…..
I'll for sure be having a Chambord's Queen of Hearts Cocktail – let me know what you think if you do?
Another Gin Cocktail
The Tarty Tom Collins
And if you like Gin based cocktails you'll possible like this Tarty Tom Collins!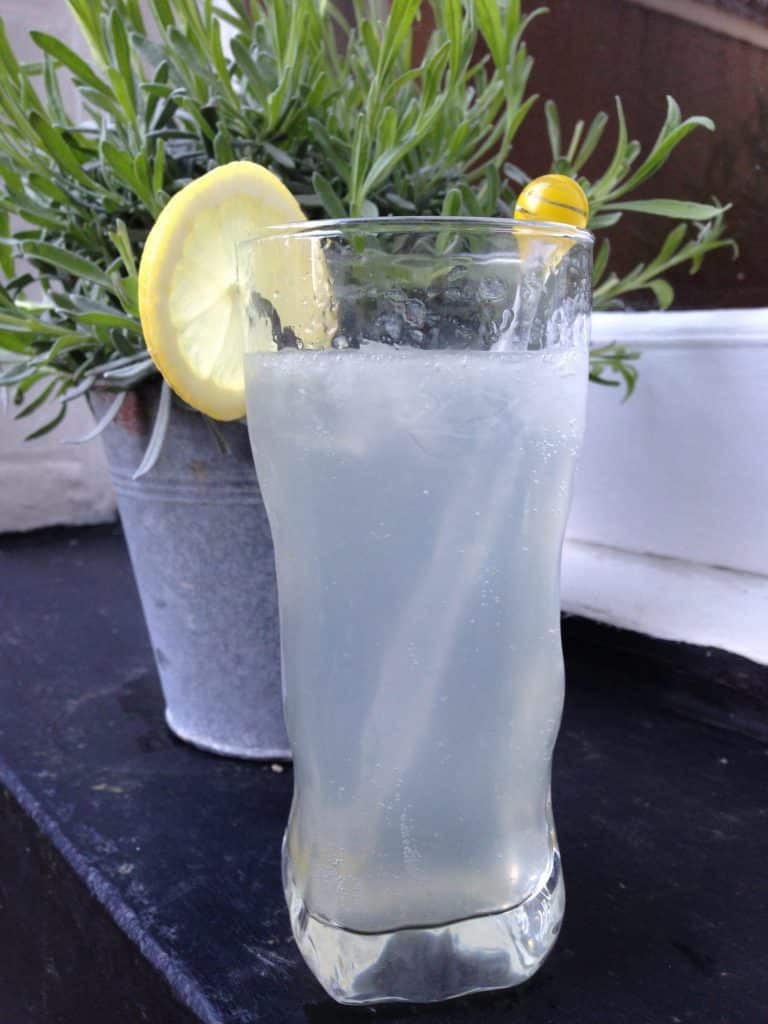 The Tom Collins is a Collins cocktail made from gin, lemon juice, sugar, and carbonated water.
First memorialized in writing in 1876 by Jerry Thomas, "the father of American mixology", this "gin and sparkling lemonade" drink is typically served in a Collins glass over ice.
A "Collins mix" can be bought premixed at stores and enjoyed alone (like a soft drink) or with gin.
However why exactly would you do this when you have the lovely easy recipe 🙂
Thanks
Cx
Ingredients
CHAMBORD QUEEN OF HEARTS COCKTAIL
Ingredients
25ml Chambord Black Raspberry Liqueur
25ml premium gin
25ml fresh grapefruit juice
10ml fresh lemon juice
2 sage leaves
Dash of soda water
Good quality raspberry jam
Glass Coupette or Martini
Preparation Method
Method
Simply add the Chambord, gin, grapefruit juice, lemon juice and sage leaves to a cocktail shaker with ice and shake hard to the beat of the drum.
Paint the inside of your glass with good quality raspberry jam and strain the liquid in a chilled coupette or martini glass and top with a dash of soda water. Voila!
To complete the look and flatter your queen, garnish your Chambord Cocktail with a mini Queen of Hearts playing card.
Thats it enjoy!
Cx