Hi and welcome to
Easy Peasy Lemon Squeezy
A place to inspire, share and talk everything kitchen with a side order of lifestyle and social ;)
The Cosmo Cocktail A.K.A Pretty in Pink
The Cosmo Cocktail
The Cosmo a totally classic vodka cocktail and dead easy to make. It could actually be my most favourite cocktail, well….. definitely in my top 3!
I know it's a bit 90's thanks to Carrie and the girls from Sex in the City but who cares?
It's a classic! A total classic
A good hit of vodka, some sweetness and a dash of lime to give it that slightly sour edge.
I really do enjoy a good Cosmo and this one is sooooo good and really simple to make!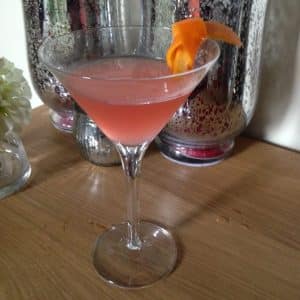 NYC Cocktail
It used to be my go to drink when we were in NYC and it still reminds me of New York to this day.
I think over that time I probably drank way too many of them. Hey Ho!
The only thing you may need to buy triple sec really as I think you probably have the other ingredients.
However Triple Sec is actually a great drink cupboard faithful and perfect with pancakes too, yes it is!
Another Vodka Cocktail
If you like Vodka, then another one of my all time faves is the Vodka Espresso Martini.
I just love them.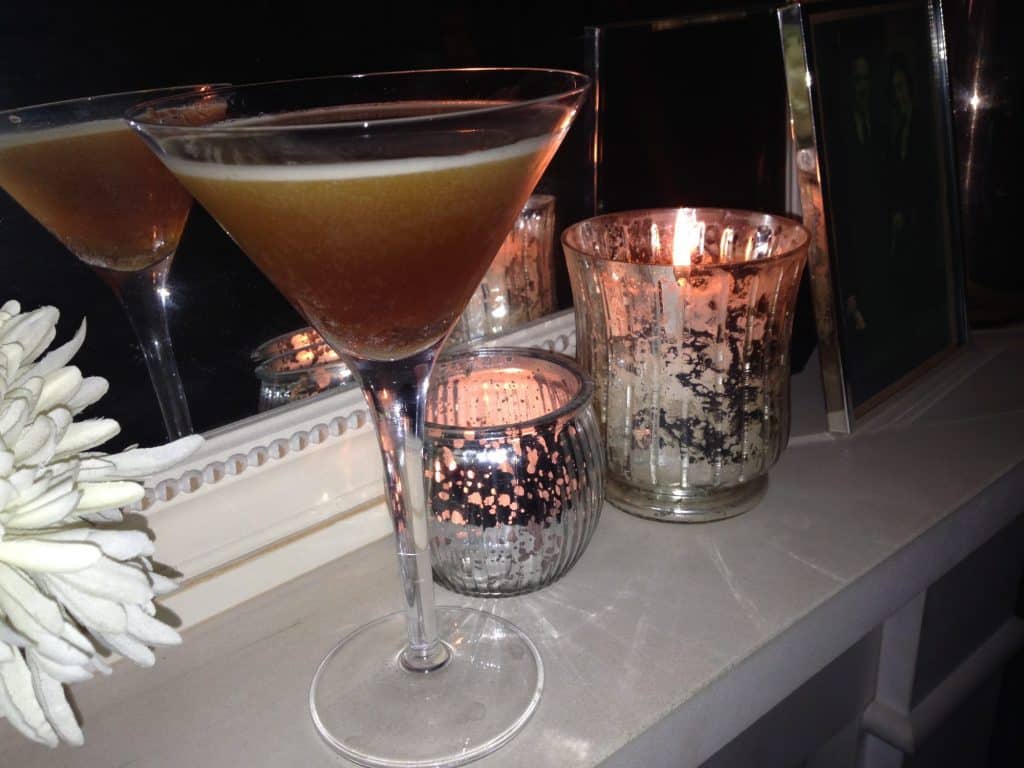 I am a coffee addict and one of these at the end of the evening just finishes it off perfectly for me.
(Be careful not to drink too many before bed as the caffeine from the coffee means you might struggle to sleep 🙂 )
Enjoy x
Ingredients
You may need to buy triple sec but it's a great drinks cupboard faithful and perfect  with pancakes too
2 tbsp Vodka
1 and half tbsp Cranberry Juice
1 tbsp Triple Sec or Cointreau
Juice from 1/2 lime
Peel from orange
Preparation Method
Fill cocktail shaker with Ice
Add all ingredients except orange peel, give a Tom Cruise style shake
Pour into martini glass
Peel an orange over the glass ( with veggie peeler) so the aroma and oils land in it and then twist the peel and float in glass.