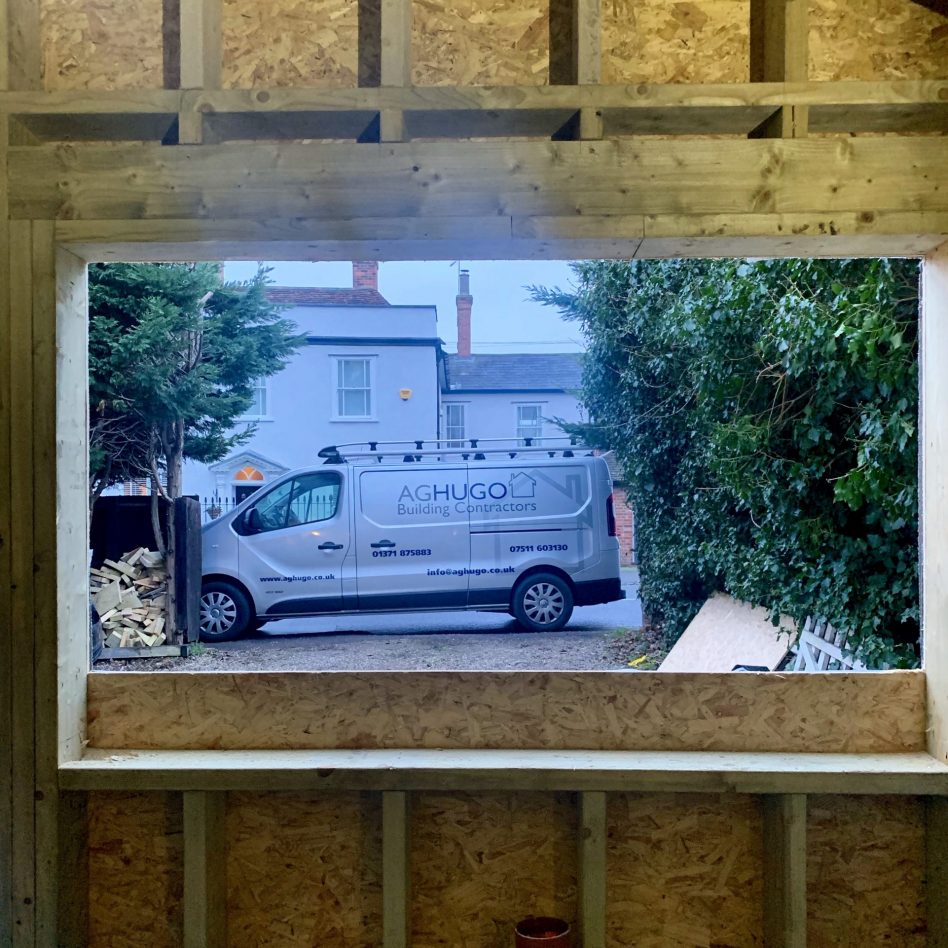 Kitchen Extension – Eeeeek?
When I bought my new house three years ago I had great plans to pop a kitchen extension on the side (you know as you do 😉 ) then things changed. I
f you know me you know the story……
At that point in time I decided I was being ridiculous, the house was really too big and there was only me.
So for the first year I just recovered, nested and licked my wounds and tried to build a home, a centre.
And then one afternoon (I remember it well lol!) almost 2 years ago I was wandering around outside looking at the house.
All the time thinking should I build a cart lodge on the side and maybe a secret garden behind it with a lovely pizza oven? How lovely!
Nagging….
BUT there was a nagging, a constant nagging ….. 'Could I get planning permission? I wonder…..' The space in question was crying out for a build!
And I was crying out for a kitchen to take EPLS forward.
And not just that; to take my life forward, a sort of …… 'I did it anyway' kitchen!
My heart, my soul, my passion, my life all centres around my love of cooking, of entertaining, of feeding souls…. of laughing…..
The Architect – what to expect?
What happens when you decide to do it?
How do you start?
What's the process before & after the Architect?
I talked to a few friends and asked for recommendations. Very important.
My advice, get your design right from the beginning.
Think about it, think about the practicalities. My best bud is good at this, I talked it through with her. She kept saying
Right Clare, where's the kettle going? Right Clare where's the power point, right Clare where are you going to plug your phone in? All that stuff!
Go through each scenario and make sure you've got it covered.
Get the plans drawn up by your architect and sit with them for a few weeks before you submit to the council!
Conservation Area
My home is in a conservation area so things are never easy. I spoke with the architect and thought ok let's have a bash at getting this through, just to see if it's a possibility.
It cost me just over a grand – I ummmed and arrrrred BUT at least then I'd finally know, one way or the other.
But really in my heart I'd resigned myself to the fact that it'd probably be the cart lodge and garden and I was fine with that.
Or so I thought……….. 😉
So a Kitchen Extension – what to expect? What happens when you decide to do it? how do you start? What's the process after the Architect?
The Council
Then the Council said no 🙁 …… mmmmmm! I'm the sort of person that thinks, ok, sod that, why not? How can they say no?
Anyway to cut a VERY long story short I finally got a yes after three submissions (and with big changes to my original design (think glass roof) but a nice extension anyhoooooooo!)
Another 6 months went by – shall I shall I not? Lost sleep – can I do this? Is it to risky to plant more money? What if? etc etc.
So after talking to family (thank you) and a lot of friends (thank you too) ….. I nervously bit the bullet and did it.
I just kept thinking Clare if you don't do something like this now, you will never do it. It was a now or never moment.
In all honesty, I had NO idea what I was actually doing and I was planning it on my own. And let me tell you, I seriously underestimated it, maybe a good thing.
At first a kitchen extension, in the end it turned out to be a whole downstairs remodel!
The Builder – what to expect?
I was advised to get 3 quotes (it's the done thing apparently) and I did.
My choice for many many reasons (not just the quote) was AG Hugo Limited. A local company based in Great Dunmow.
On his website Andy talks about his fully qualified team of construction professionals and how they will successfully manage any size building project from start to finish.
And boy do they! I was one lucky lady, turned out it was one of my best ever decisions. I'm not sure I would have stayed sane without Andy.
AG Hugo
AG Hugo talked me through the whole process and I felt really comfortable with it. I asked really silly questions which Andy answered perfectly (without laughing).
He told me not to worry, he told me he'd take care of it all.
And that he did! Above & Beyond. Contracts signed, staged payments agreed, everything covered!
Works started 7th January (madness?) but you know what I kept thinking, it'll be done by late spring and I have the whole summer to enjoy!
The lorry arrived – the ground works were done, the foundations were filled, building control arrived, the frame went up, the roof went on!
All without a hitch…. My house remained as was – no effect on my life at all! (Except muddy shoes)
The early days
Everyday the Hugo guys arrived 7.20am without fail, every single day come rain, hail or shine! Kettle went on, banter started and I have LOVED it!
Any issues or questions I had were talked about each morning.
Andy and the guys made it so simple for me because they always told me the evening before what would happen the next day and who would be there the next day.
I was kept informed throughout the whole process.
I left home every morning at 8.30am and went to work. When I got home 5.30the guys had locked up and everything was spic and span – bloody amazing!
And progress was rapid, really rapid. Always OVERACHIEVING!
AG Hugo managed to keep me under control as well. I so wanted to buy #allthethings, Andy stopped me, now that's no mean feat.
But he was right, the things I did buy early just got in the way…. Always listen to your builder.
I will be forever in Hugo's debt for guiding me through this build and I would recommend them very highly. This is not a sponsored post = full disclosure!
Low point
My low point, when they knocked through, it was the only one, the beginning of Feb, you know when it was minus 8 degrees outside.
I had wood boards for doors and no windows.
I slept in a bobble hat for 2 nights. In general we were really lucky (no snow) as the weather has been so kind. And then I got ill… I felt shocking for almost 5 weeks, hey ho it happens….
Andy has a team of guys, all trades and all experts; meticulous. Project management, timings etc. were perfect! It was only me who messed it up from time to time ;-).
Andy gritted his teeth and said 'yes Clare' with a slight roll of the eyes. But bloody hell he was always right…
My Advice
You know tradesman get a rough deal most of the time.
AG Hugo stuck to the deal, it's important that the client sticks to their part. Payments should be made on time and in full. It's the deal!
Do not hold your workmen up with your indecision. That is a piece of Easypeasylemonsqueezy advice.
Treat them – make copious amounts of tea, coffee, cake and bacon sandwiches. They deserve it – they are building your dream.
People said often 'oh don't feed them etc…' and do you know what, I totally and utterly disagree. Mutual respect – that's the key.
Trust is also such an important element of a build,remember it's your cash and you're building your future not only an extension. You need to put that trust in your building company.
My biggest piece of advice find yourself a GREAT company.
Ask for recommendations, search the internet, talk to people and companies, ask questions even silly ones.
I suggest you meet your builders firstly before you make your decision and if you don't gel at your first meeting, if you have different views, awkwardness; then take note and possibly move on.
You have a lot to do with these guys, lots of plans and discussion. You need to feel comfortable and you need to trust.
I told the guys if ever I wasn't around and they needed a decision, to do what they thought, what they'd do in their own home. It worked. My guys had keys, they locked up, the set the alarm etc etc….
So what did we do just a kitchen extension?
So what did we actually do? Well we built a 7M x 3.5M single story extension with a Mahooooosive pitch!
We knocked out the cloakroom and made a really large lounge. Split the original kitchen in two, making a wonderful pantry one side and a cloakroom/laundry the other.
Cupboards were built, everything was painted – everything!! A lot has been done in these 3 months. Underfloor heating, oak flooring, paint colour choices, skirting choices, lights, everyday I felt like I was making 5 decisions….
End March – the floor went in and the Kitchen is now fitted (deVol – stunning, handmade) I'm almost there and Clare EPLS is happy very happy and a tad exhausted! (and skint)
I have loved loved loved doing this build. Even the hidden stuff, the issues, the hurdles, the everything!
Three months start to finish …. bang on! Thank you thank you. Kitchen Extension of dreams
What's next?
I'll miss these guys, I really will….
(Until they build me a new house in 3-5 years….. YES 'tis true…..).
Thanks to Andy, Lamby (son), Dave, Multi Dave, Zac, Stuart, Peter, Justin (and Tommy) and obvs James for the recommendation! Kettle is always on, always!
So Kitchen Extension, what to expect? AG Hugo Essex – Expect the best
This will help me move Easy Peasy Lemon Squeezy forward, think Supper Clubs, teaching, recipe development, photography, shoots and and so much more……
Cx
Oh and if you're in Essex and want a QUALITY build – give the lads a shout! You won't regret it
Great Dunmow builders / Kitchen Extension
#NOTSPONSORED