Hi and welcome to
Easy Peasy Lemon Squeezy
A place to inspire, share and talk everything kitchen with a side order of lifestyle and social ;)
PornStar Cocktail (Feathers Low)
PornStar Cocktail (Feathers Low)
This PornStar Cocktail (Feathers Low) is simply a very delicious drink!
A PornStar Cocktail is possibly one of my faves.
it's a delicious blend of passionfruit, vodka and champagne – what's not to love?
The idea is to eat the passion fruit first, then drink the Champagne and then enjoy the lavish Pornstar Martini drink.
So…
Think of your first pets name
and add on either the name of the street you first lived on or your mums maiden name
and you have your Pornstar name :
So what's your PornStar name?
Now back to this delicious drink!
So have a go and let us know what you think
Other tasty morsels
And if you love Porn Stars then why not try our Porn Star Puds?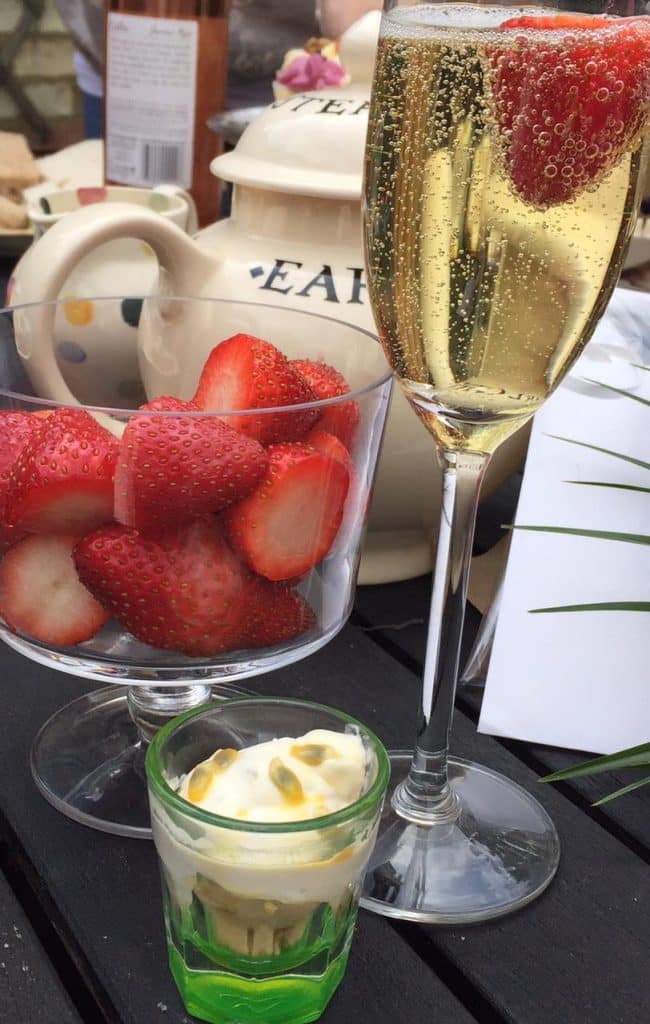 Lovely little Pornstar Puds, based on the wonderful Pornstar Cocktail.
They are so perfect, tiny little tasters for a summers BBQ or just a night in!
I shall be making some of these over the next few months and they look so pretty and cool at a summer party!
They also taste amazing – posh puds I like to say…
So what are you waiting for?
DOWN the shot, suck out the passion fruit seeds and take a big slurp .
Welcome to your very own Pornstar.
The Ale Boy (Mr Drinks Monitor) offers up 'Fluffy Chew' as his pornstar moniker – what's yours?
Thanks C & J
Ingredients
FEATHERS LOW ( Pornstar)
Think of your first pets name and add on either the name of the street you first lived on or your mums maiden name and you have your Pornstar name :
BOOZE
ICE
1 measure of passion  fruit juice
1 measure of Vodka
1 measure of Passoa (passion fruit liqueur)
1 Passion fruit
Shot of Proscesso or Cava
Preparation Method
Get cocktail shaker and throw in some ice
Put equal measures of juice, vodka and Passoa in shaker
SHAKE
Pour into cocktail glass
Cut passion fruit in half, loosen the seeds with a spoon but leave in the skin
Float the half of passion fruit in your Pornstar
Pour a shot of Proscesso