Hi and welcome to
Easy Peasy Lemon Squeezy
A place to inspire, share and talk everything kitchen with a side order of lifestyle and social ;)
1
2
3
4
Vodka Pasta (Victoria's) yes that's right..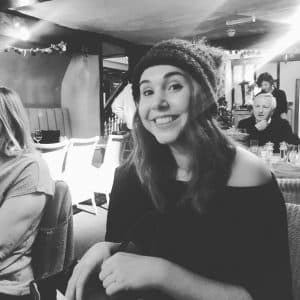 Vodka Pasta (Victoria's) – yes that's right…..
Here's a lovely easy recipe from my lovely Victoria … she's crazy mad and here's her crazy mad recipe! And obviously giving us her Vodka Pasta just about says it all!
DRY JANUARY is over! Hurrah! Not that I was participating anyway…
Below is a great (surprisingly quick and easy) Vodka Pasta recipe to celebrate! It has an extremely tasty sauce which obviously contributes to your recommended 14 units per week 😉
Of course the vodka can be removed if you've got kids around for dinner, however surprisingly it really does contribute significantly to the flavour of the overall dish, so please do leave it in where possible. Such a lovely flavour, I promise!
Penne, tomatoes, mozzarella and bacon = good grub – so flipping good!
And then toss a glass of vodka in – Ta dah? Then to me it sounds like heaven….
I really do hope you enjoy!
Let us know what you think of this easy pasta dish – drop us a comment below, go on
I have so many other Pasta Recipes, just have a look around! One of my faves is my Chicken Pesto an Pine nut Pasta – so quick and easy and very tasty!
Thanks Clare & Victoria
Ingredients
Ingredients- for 5 adults (or a hungry family)
1 x 500g pack penne pasta
1 x carton/jar of tomato passata
4 cloves of garlic thinly sliced (or minced if easier)
1 ball of mozzarella
1 broccoli
1 pack of smoked streaky bacon cut into roughly 1cm pieces
1 (LARGE) glass of vodka
20g unsalted butter
 1 teaspoon balsamic vinegar
1 tsp golden sugar
Preparation Method
Cook time: 15 minutes (seriously)
Put 2 pans of water on the boil, one for the pasta and one for the broccoli- add a generous amount of salt to each and bring to the boil. Once boiling add the penne and cook for 12 minutes. Add the broccoli to the other pan and cook for 7 minutes. (Drain pasta and broccoli when ready and leave in their pans until ready to add to the sauce)
Meanwhile, heat up a large frying pan (big enough to hold all ingredients) and fry the bacon.
When the bacon is crispy add the garlic and cook for 2 minutes.
Add the tomato passata and balsamic vinegar and sugar. Simmer for 2 minutes. Season with pepper.
Add the vodka and tear in the mozzarella- stir until the mozzarella has melted into the sauce. This gives the sauce the authentic flavour without being too rich which would be the case if you were to use cream instead.
Add the pasta and broccoli to the sauce
stir and serve!