Hi and welcome to
Easy Peasy Lemon Squeezy
A place to inspire, share and talk everything kitchen with a side order of lifestyle and social ;)
Guest blogger Tracey – Battle of Britten Complementary Nutrition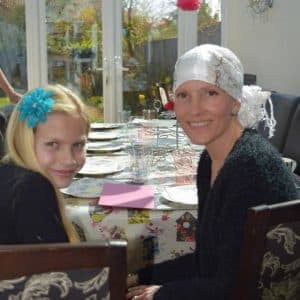 Guest Blogger – Cancer Complementary Nutrition
As soon as I was diagnosed with breast cancer I felt totally out of control. At the beginning it was a torturous game of waiting! The only thing I was able to do was to exercise and eat well in order to help my body fight this. It also helped my mind to feel I was giving myself the best chance possible to deal with this. So this post is all about Cancer Complementary Nutrition
A lot of people have asked my advice on food. I am not a nutritionist – I didn't even do cookery at school. But I do have an interest in treating the whole body, not just the symptoms. As an holistic therapist and reflexologist I believe that if we look after our bodies and give them the fuel they need then it gives us the power to heal.
This is something my eldest son, Nathan, found difficult to understand. He said to me that he didn't understand why I was the one who was sick as I exercised regularly and ate well!
This is a difficult one to answer but I feel it was also to do with stress, worry and taking on everyone else's problems. Also something else that the scientists still need to discover that just decided to trigger the cancer in my body.
On this page I will be adding some tips and links that I have found helpful – hope it helps!
Firstly, I excluded all processed foods, white flour, rice, bread, sugar. I avoided red meats and dairy.
I added extra whole grains, fish, pulses and eggs to my diet.
My moto throughout this:
Make everything count that you eat and drink to feed my body!
An example daily menu would be:
Breakfast:
Hot water or green tea with lemon.
Natural yoghurt (with good bacterias), with flaxseeds (omega 3), mixed berries (blueberries, raspberries, blackcurrants, strawberries etc) – all good for cancer fighting!
Or, Homemade banana and egg pancakes with mixed berries, maybe a little honey
Mid morning snack:
Banana (I use frozen ripe bananas) and soya milk smoothie, or a homemade juice (see my favourite juices)
Lunch:
Granary bread with tuna, watercress, cucumber, tomato
Or, Salad with homemade vegetable quiche
Or, poached egg, spinach on brown toast
Afternoon snack:
Homemade flapjack (lots of oats, dried fruits, seeds etc) or some fruit (melon, grapes) Green tea
Dinner:
Fresh Salmon with lemon, Sweet potato, courgette, tomatoes, red onions. Homemade garlic bread
Or, chicken or vegetable lasagne or homemade tomato garlic basil sauce with pasta – all with lots of green vegetables or salad
Evening snacks:
Aloe vera tea
Homemade oat and raisin cookies (using butter, wholemeal flour, egg, honey), or dark chocolate flapjack, or beetroot chocolate brownies!
Favourite Juice Recipes:
Would recommend Jason Vale books – amazing! Gives loads of advice too. My favourites are the simple ones:
Orange + Carrot (sometimes with ginger or mint)
Beetroot + frozen blackberries + apple
Spinach + apple + lime
Celery + apple + fennel
I absolutely love my nutribullet too. I mainly use it for smoothies – excellent for anything banana.
TIP: If you peel and freeze bananas when they are too ripe they are brilliant in the nutribullet. My favourite is frozen bananas with soya milk to make a delicious banana smoothie.
Also great to add blueberries and strawberries too!
The recipes are endless and so easy.
Another favourite is the banana and egg pancakes – so easy and healthy. You could add some wholemeal flour to firm up as they can be difficult to flip over. We eat these with mixed berries (blueberries are perfect) and sometimes a drizzle of maple syrup or honey. Yum.
I also use my nutribullet loads to whip up a pasta sauce or pizza base – simply a tin of tomatoes, garlic and basil – perfect! use this loads and so good for you!
Recommended Recipe books:
Jason Vale – Juice Master Juices and Smoothies – totally brilliant!
The Royal Marsden Cancer Cookbook – absolutely brilliant book – anyone going through cancer really must have! Has loads of info on nutrition and cancer fighting foods etc.
Easy Peasy Lemon Squeezy Cook Book – a beautiful cookbook put together by a lovely lady called Clare – find her on Facebook and order her book – it's brilliant and so easy!
also http://www.easypeasy-lemonsqueezy.co.uk – her web site will soon be going live so keep checking!