Hi and welcome to
Easy Peasy Lemon Squeezy
A place to inspire, share and talk everything kitchen with a side order of lifestyle and social ;)
1
2
3
Smoked Bacon, Mushroom & Filo Tartlets
Smoked Bacon, Mushroom & Filo Tartlets
I'm being really #HEALTHYEPLS but fancied doing a bake. So I trotted off to the supermarket and bought the ingredients. I'm all for healthy eating, however for me it still has to taste ace! In my view there is no point in eating bland boring stuff, if you're going to eat it then I say you should enjoy! So these little beauties are obviously a take on the traditional Cheese & Bacon Quiche, but a lighter version. So I can't have shortcrust pastry etc. at the moment, so I thought about it and did a bit of research and found that filo pastry is really low and goes a long long way.
I made mine in tartlet tins – I think they would be great in a muffin tin too and they would probably be a little smaller so the Weightwatchers smart points might be a little lower too).
So these four Smoked bacon, Mushroom & Filo tartlets are 4 Weightwatchers Smart Points each and let me tell you that's low. BUT they are also full of tasty goodness like eggs, cheese, bacon and mushrooms. Perfect! No compromise on flavour! Yey!
I think they would be amazing in the summer time for lunch outside, warm with a lovely big salad and maybe some home made coleslaw or potato salad, clearly with a nice glass of something fizzy and cold
(They would also be ace in pack-up's or for picnics)
Alternatively with baked beans (chips – eeek dare I say it)  as a lovely quick tea. I'm sure the kids would love them too. So go on give these Smoked Bacon, Mushroom & Filo Tartlets a go. If you do please do drop me a comment below the post, I'd love to hear what you think – I so love your comments (or questions if you have any)
Thanks Cx
(Not Sponsored)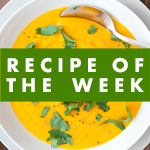 http://www.marathonsandmotivation.com/">
Ingredients
40g (2-3 sheets) Filo Pastry
Spraylite Oil (1 cal spray)
4 Smoked Bacon Medallions, cut into small pieces
Handful Button mushrooms, sliced
2 Medium Free-Range eggs
1/4 pt Skimmed Milk
Salt and Black Pepper
40g  1/2 Fat Strong Cheese (10g per tartlet)
Chives, parsley for garnish (optional)
Preparation Method
Preheat your oven to 180C /350F /Gas4
Spray your tart tins / muffin tin with fry lite spray
Next take a sheet of filo pastry and cut it into approx 6 squares, depends on the size of your filo sheet (approx 8cm ish square)
For each tartlet layer up 3 squares Filo – at varying angles  – spraying between each layer with spray lite, be careful it's fragile and you don't want your filling leaking out!  (any less than 3 the tarts aren't sturdy enough to hold the filling)
Next dry fry your bacon and mushrooms in a pan  until golden, divide into 4 portions and pop a 1/4 of the bacon & mushroom mix in each case
In a measuring jug,  beat your eggs and milk together and season
Pour the egg mixture into the tartlets, evenly distributed between the 4 tartlets
Top each tartlet with 10g cheese
Add a quick spray of frylite and bake in the oven, top shelf for 30-35 minutes – until firm and golden
Enjoy
Cx