Hi and welcome to
Easy Peasy Lemon Squeezy
A place to inspire, share and talk everything kitchen with a side order of lifestyle and social ;)
Children's Food Trust – Eat Better Do Better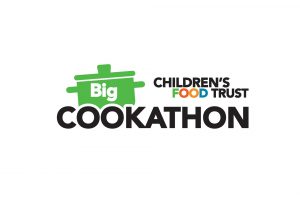 I was so delighted to be approached by the Children's Food Trust – what an organisation! If there was ever a charity that was aligned with Easypeasylemonsqueezy philosophy – then it has to be this one. 'The Children's Food Trust is on a mission to get every child eating well at home, in childcare, at school and beyond.' Check out The Childrens Food Trust here
I am so passionate about cooking, you know how much I love it, it relaxes me and I love the whole sitting around a table at meal times ethos, to chat and laugh while enjoying some home cooked food. What I am not is a food snob! I don't care if it's an omelette and salad or easy pasta – just as long as it's homemade and tasty. And what's even better for me is when we have cooked together as a family or if the kids have cooked it themselves.
I was taught by my nana (who owned a fish & Chip Shop) and my mum to cook, I cooked from an early age. When I was young (a long  long time ago
) there were no fast food places and very limited ready-meals. Mum cooked basic food for our family of 5 – we had a tasty dinner, lots of veg and pud every night! Sadly I'm not sure this is the case today as times have changed so. For sure there are a lot of people who enjoy cooking and do so (bravo), but then there are indeed a lot of people who use the convenience stuff all the time! Now I'm not against the odd ready meal or take out,  but I have an issue when this is the norm – especially when you are feeding children.
Can your kids cook? Do you cook together? Haven't we as parents, aunties, uncles,  guardians got a responsibility to teach the basics? Well I think so! Eating is the most fundamental task for us all! My motto to those who say they can't cook is ppppfffttt if you can read you can cook! Just do it – start with the basics, pasta, poached egg, omelette etc (all very good and healthy) and why not have a go with the kids…..
So when Children's Food Trust told me about their Cookathon I got quite excited!
'The Children's Food Trust Big Cookathon is an annual event where the aim is to get the nation cooking.
All you have to do to help them to make this the biggest mass cooking event in the country is cook and eat a healthy meal from scratch together over the weekend of 22-25 April.
The official recipe is the Big Cookathon Cottage Pie – a healthy version of a traditional favourite.
This year they're on a mission to reclaim family mealtimes. The Big Cookathon Cottage Pie, takes its inspiration from a time when meals were eaten by families around a table at home, without the distraction of mobile phones and computer games.
Here's a link to Big Cookathon Cottage Pie
And why not  pledge you will help to make this the biggest mass cooking event in the country-) Here!
'With your help we can show the nation how easy it is to cook and how much fun they can have in the kitchen, whether it's at school or home. Learning to cook is an essential life skill and we believe that by eating better, children do better'.
Please get involved we would love to see your pics, lets not forget to pass on our skills in the kitchen to our kids!
Ask yourself this – Are you proud of the food you offer your kids?
Thanks Clare x